With the acquisition, Twitter will be able to add another string to its bow in the interest-based community-building space. Here are the top-line bullets you need to know.
Twitter has acquired Sphere, a group chat app, for an undisclosed amount. The transaction is expected to conclude in November 2021.
WHO ARE THE PARTIES TO THE DEAL?
Sphere: UK-based Sphere is a group chat app where strangers with common interests can form groups, chat, and exchange information, among other functionalities. The startup currently has about 20 employees who will be moved over to Twitter.
Twitter: California-based Twitter is a global public social networking platform that allows users to self-express and converse in real time. Twitter reported net revenue of $3.7B in 2020, up 7% year-over-year. The company operates in over 200 countries worldwide. The microblogging site had 5,500 full-time employees at the end of 2020.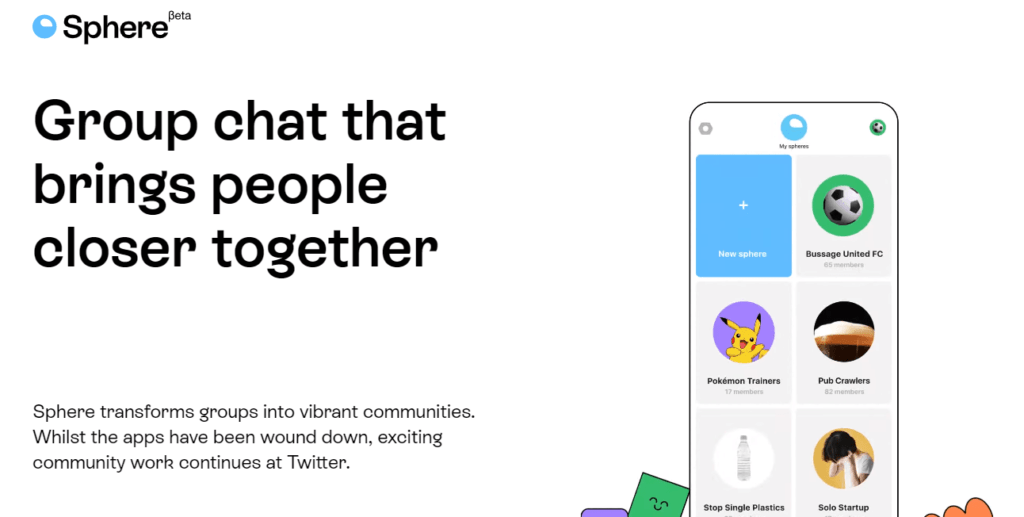 Source: Sphere
WHY DOES THE MARKET MATTER?
Twitter wants to enhance its capabilities in the interest-based communities space, where:
The global instant messaging chat software market is projected to grow at a CAGR of 7.02% and reach a value of $82.4B by 2027, according to Verified Market Research.
The industry's growth is likely to be spurred by the higher adoption of cellphone technology, the pervasiveness of instant chat over devices and platforms, and the cost-efficient nature of the technology.