The deal will help Twilio add text messaging to its diverse customer engagement portfolio. Here are the top-line bullets you need to know.
Twilio, a listed communications software firm, will acquire ZipWhip, a business texting platform, for $850M in a combined cash-equity deal. The deal is expected to conclude at the end of 2021.
WHO ARE THE PARTIES TO THE DEAL?
ZipWhip: Washington-based ZipWhip offers a cloud-enabled platform that allows businesses to text enable toll-free numbers through its API integration software. ZipWhip provides services like boarding, gateway, registration, and spam detection to US carrier companies. It has 30,000 global customers in the last 3 years. ZipWhip has about 300 employees and has text-enabled more than 5M VoIP, toll-free, and landline numbers.
Twilio: California-based Twilio provides cloud-based APIs that allow software developers to integrate phone calls, WhatsApp, SMS, and chat functionalities into apps. Twilio sends and receives over 105B messages annually. The company reiterated its Q2'21 revenue guidance from $591M to $601M and is reportedly valued at $51B. It has 235,000 active customer accounts as of March 2021.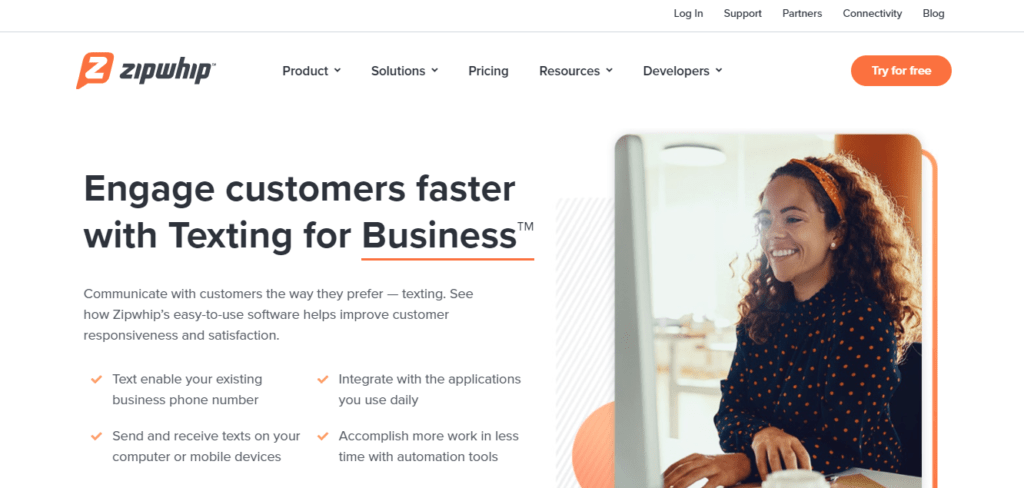 Source: ZipWhip
Why does the market matter?
The acquisition materialized in the Cloud Communication Platforms Software Market where:
The global cloud communication platforms software market is projected to grow at a CAGR of 28% and reach a value of $8.45B by 2027, according to Intelligence Markets reports.
It is expected that about 90% of companies will use communications platforms as a service (CPaaS) APIs by 2023 from 20% in 2020.
The Covid-19 pandemic has accelerated the transition to cloud communications platforms to boost customer service and operating efficiencies in industries like retail, food delivery services, telehealth, remote learning, and utility services.