The company was last valued at $140M in December 2020. Here are the top-line bullets you need to know.
Turing, a developer recruiting platform, has raised $87M in a Series C round that drew participation from AltaIR Capital, BrainStorm Ventures, WestBridge Capital, Foundation Capital, and Stepstone Group, among others.
HOW'S THE COMPANY PERFORMING?
California-based Turing helps companies hire, onboard, recruit, and manage developers.
Over the past 12 months, the company's developer pool has grown by more than 9x to reach 1M across 150+ countries.
The platform covers around 100 technologies and 15 job titles, ranging from entry-level positions to CTOs.
It caters to 200+ organizations, including Google Ventures, Coinbase, Johnson & Johnson, Bloomberg, Rivian, Disney, Plume, Dell, and VillageMD.
The company employs a fully remote team of more than 400 people.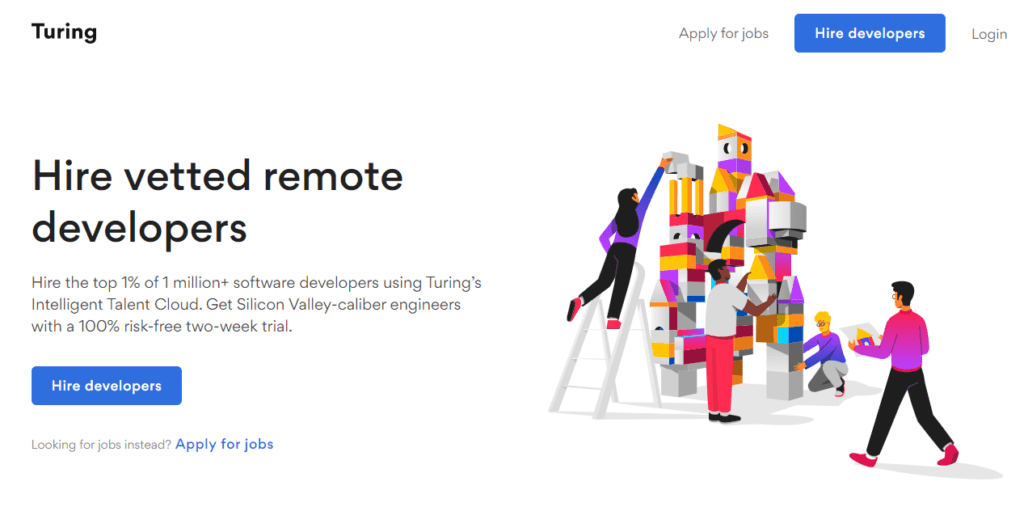 Source: Turing
WHY DOES THE MARKET MATTER?
The global recruitment software market is expected to reach a value of $3.9B by 2028, growing at a CAGR of 7.51%, according to Verified Market Research.
The global developer shortage is a key factor driving growth in this market.
The increasing demand for recruitment automation and focus on geographically diverse talent acquisition have also contributed to market growth.