The acting head of a key US agency to protect consumers from financial abuse and scams says he has no plan to implement specific fintech and cryptocurrency regulations.
Cryptocurrency players can keep dancing: the music is still playing.
While countries such as South Korea and Australia have started implementing cryptocurrency-specific regulation, the US Consumer Financial Protection Bureau (CFPB) will rely on existing laws to protect consumers.
Mick Mulvaney, the CFPB Acting Director, and also head of the White House Office of Management and Budget, mentioned his "faith in the market" to explain his light-handed approach when it comes to regulation. Speaking to Erik Schatzker of Bloomberg during CB Insights' annual Future of Fintech conference, Mulvaney said:
"We won't discourage people from entering the market through absurd applications of laws and regulations"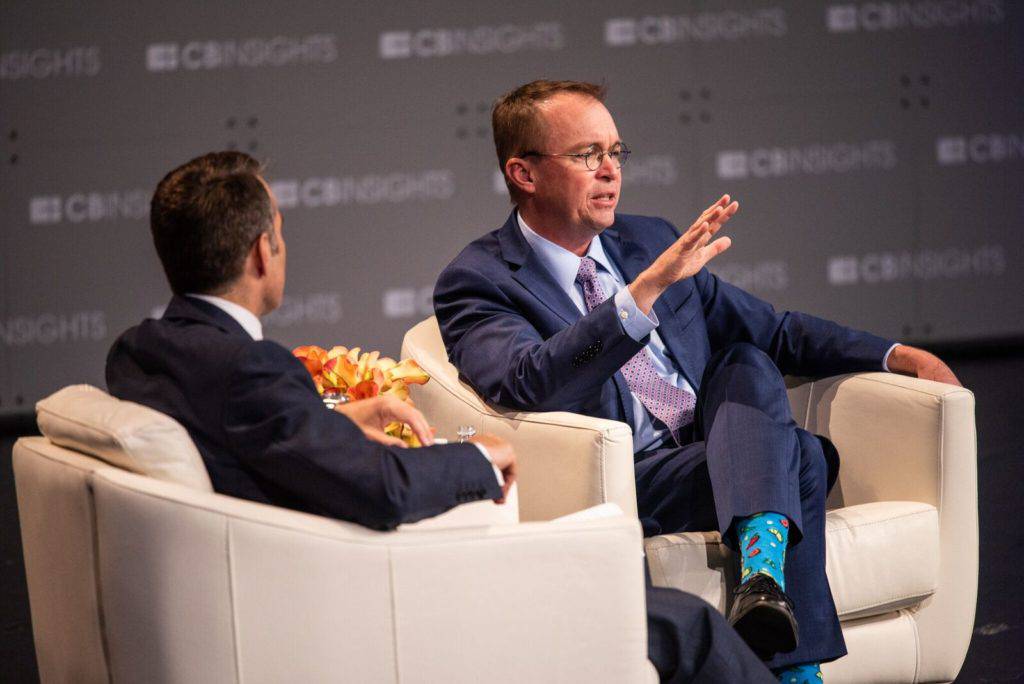 But that doesn't mean cryptocurrency players and the fintech industry can do whatever they want.
"In the fintech business, of course the law still applies to you" added Mulvaney.
The aim is to foster innovation by not discouraging people from entering new markets.
While players such as Coinbase support these views, they are at the same time asking for more regulatory guidance, as we mentioned in our Coinbase Strategy Teardown report.
The crypto-craze also brought its fair share of scams and fake ICOs, leading to the need for regulation in other countries. And that is when regulation may come handy — to protect consumers and boost cryptocurrency adoption by creating a safer market.
But part of the talk, moderated by Erik Schatzker of Bloomberg, focused on a controversial Trump administration policy of forcibly separating parents from their children when families are caught entering the country illegally at the US-Mexico border.
Mulvaney defended the policy but meanwhile news broke that Trump had signed an executive order reversing course, in the face of intense bipartisan pressure.
If you aren't already a client, sign up for a free trial to learn more about our platform.