The Series D funding brings Truepill to a $1.6B valuation. Here are the top-line bullets you need to know.
Truepill, a digital health platform, has raised $142M in a Series D that drew participation from Initialized Capital and TI Platform Management, among others.
How's the company performing?
Hayward-based Truepill's digital health platform brings together pharmacy, diagnostics, and telehealth to provide customizable, direct-to-patient healthcare solutions. Its services include telehealth consultations, at-home lab testing, and pharmacy fulfillment services.
The company has reportedly processed roughly 1M diagnostic tests and shipped approximately 10M prescriptions to date. It also claims to conduct more than 50K telehealth visits per week.
The company has collaborated with healthcare organizations such as SingleCare, Simple Health, NURX, and TherapeuticsMD.
Truepill, which expects to see $200M in revenue by the end of the year, is supported by a team of more than 300 employees.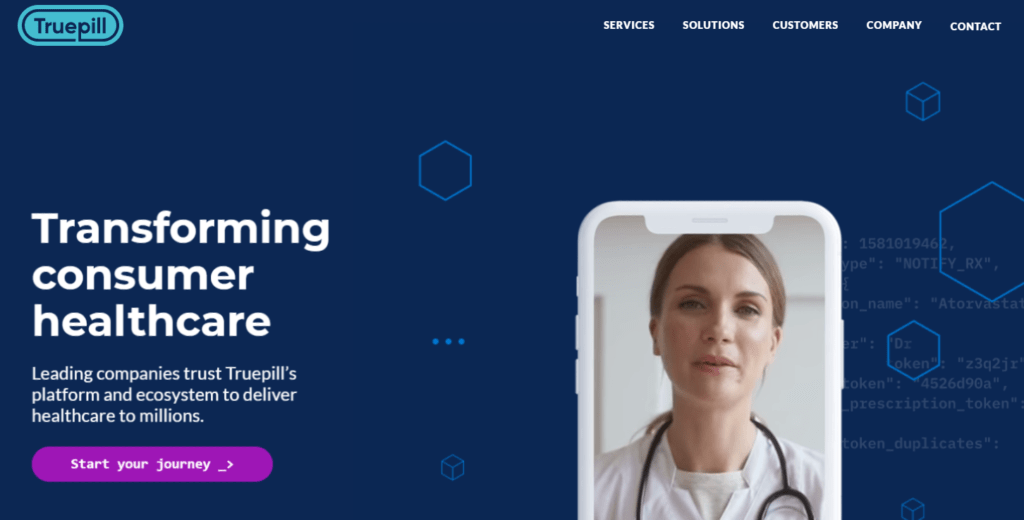 Source: Truepill
Why does the market matter?
The global e-pharmacy market is projected to grow at a CAGR of 16% to reach a value of $38B by 2027, according to FutureWise Research.
The increasing use of digital devices and the technological advancement enabling virtual doctor consultations and digital prescriptions are driving market growth.
The demand for remote consultations and online shopping options has risen significantly amid the Covid-19 pandemic.