Truepic plans to use the funds to scale its patented camera technology across smartphone devices and applications. Here are the top-line bullets you need to know.
Truepic, a digital image verification software provider, has raised $26M in a Series B. The round drew participation from M12, Adobe Systems, and Hearst Ventures, among others.
How's the company performing?
California-based Truepic's secure camera technology acquires high-integrity provenance data from the moment of capture and makes use of cryptography to secure photos and videos against tampering.
The company has verified millions of photos and videos across more than 150 countries.
Truepic's patented technology is used by over 100 corporations, including Ford Motor, Transunion, Equifax, and Palomar Holdings.
The company's revenue grew more than 300% last year.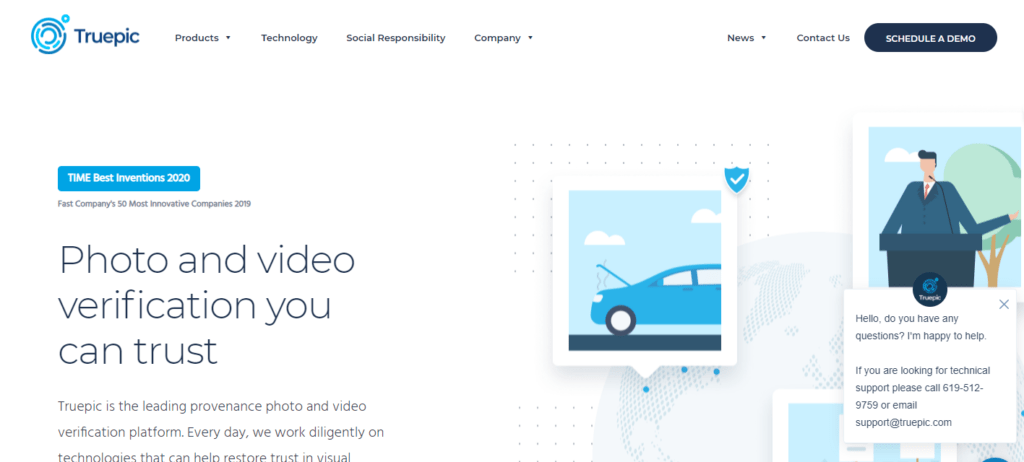 Source: Truepic
Why does the market matter?
The digital forensics market is projected to grow at a CAGR of 15.9% to reach a value of $9.68B by 2022, according to Markets and Markets.
The increasing penetration of consumer electronic devices, rising number of cyberattacks, and proliferation of deceptive visual media — such as manipulated photos and videos as well as synthetic media generated by AI — have contributed to industry growth.