The funding will help TrueNorth ensure that its customers get paid promptly. Here are the top-line bullets you need to know.
TrueNorth, a business management platform for independent owner-operators, has raised $50M in a Series B round that drew participation from Fifth Down Capital, Tribe Capital, Original Capital, K5 Global Technology, and Flexport, among others.
HOW'S THE COMPANY PERFORMING?
Texas-based TrueNorth's platform helps trucking entrepreneurs manage their customers, orders, routes, and payments. It also enables drivers to increase their revenue by helping them find the highest-paying jobs.
The company charges its customers between 15% and 18% of the goods they help move, and its customers also pay $10,000 a year for insurance. It currently has a fleet of nearly 200 truckers.
On average, a TrueNorth driver delivers goods worth $30,000 to $50,000 every year. This brings the company's net revenue to $6M–10M, which has risen 3.4x over the past 6 months.
The startup is currently supported by a team of 50 employees, half of whom are women, spread across Dallas and Atlanta.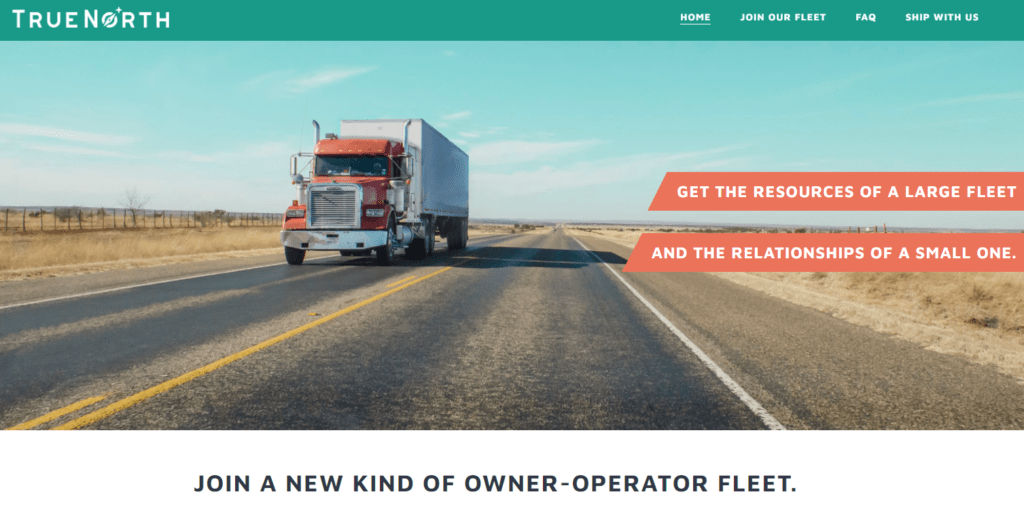 Source: TrueNorth
WHY DOES THE MARKET MATTER?
The global fleet management software market is expected to reach a value of $59.1B by 2028, growing at a CAGR of 17.1%, according to Fortune Business Insights.
The advancement of artificial intelligence, machine learning, predictive analytics, and sensor technologies have elevated software performance and contributed to market growth.
The $700B trucking industry in the US, which comprises 3.6M truck drivers, presents a huge opportunity to software vendors that can help optimize fleet schedules, manage back-office operations, and reduce costs.