Retailers and truckers face headwinds amid the Covid-19 pandemic. We explore the relationship between these key industries and highlight emerging technology solutions that may address these challenges.
Trucks are responsible for moving 70% of freight in the US.
Retailers unequivocally depend on the trucking industry to decrease lead times, reduce out-of-stocks, and increase the overall shipment speed of products to shoppers.
download the 12 Tech Trends To Watch Closely In 2022 report
Download our full report to find out the top trends poised to reshape industries in 2022.
The Covid-19 pandemic is bringing increased attention to this critical relationship.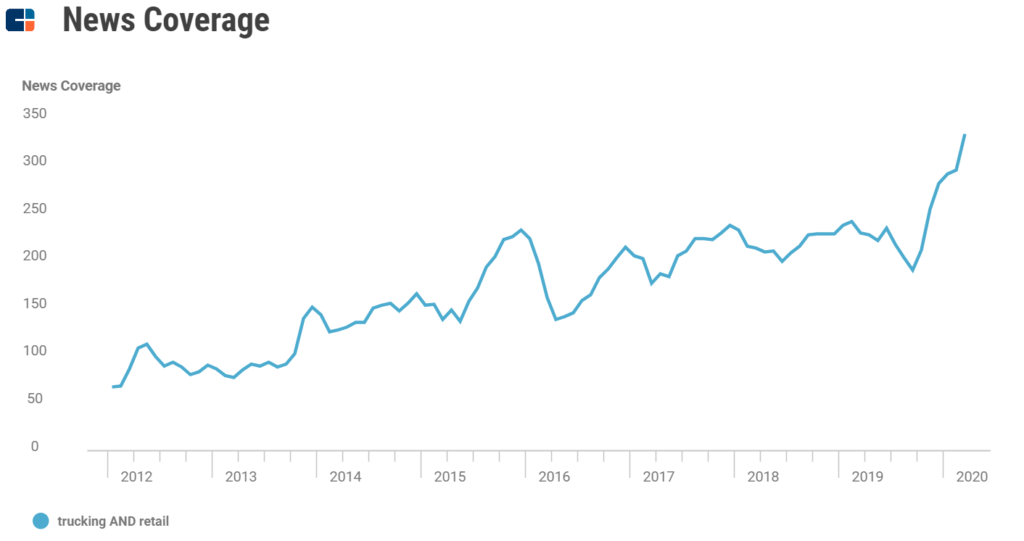 Many of the joint challenges that retailers and truckers faced before Covid-19 pandemic are continuing during the pandemic.
For one, slow technology adoption has led to an overall lack of visibility for all parties.
Additionally, consumer demand for fast home delivery has prompted retailers — including Target and Walmart — to enforce stringent OTIF (on-time, in-full) programs, penalizing suppliers for incomplete or delayed shipments. This can create tension between truckers, suppliers, and retailers.
Another issue is that an aging labor force and a lack of appeal for younger recruits has contributed to a severe driver shortage, complicating logistics for retailers. The National Retail Federation estimates that the US needs to add 1.1M truck drivers over the next decade.
As truck drivers on the front lines fall ill to the coronavirus, the driver shortage may worsen, creating obstacles for traditional means of transporting goods.
A growing ecosystem of trucking solutions
As part of a broader ecosystem of supply chain and logistics technology, trucking tech startups working to address these issues continue to attract attention.
To be clear, not all of these new startups can provide an immediate cure to the challenges faced by truckers and retailers (e.g. those in autonomous trucking), and an overall economic downturn poses a risk to these startups' survival.
Nevertheless, some of their solutions offer opportunities to tackle long-standing problems as well as challenges related to Covid-19. Trucking startups that are gaining traction include:
Brazil-based CargoX, which received an $80M Series E round of funding in April 2020. The startup works as a digital broker for shippers and carriers, employing digital automation that can help reduce human-to-human contact during the pandemic.
France-based Shippeo, which received a $22M Series B round of funding in February 2020. The company enables real-time freight tracking, which helps companies improve delivery performance and more effectively mitigate the impact of supply chain disruptions.
Texas-based True North, which raised $4M across multiple rounds of funding through Spring 2020. True North provides a digital platform for independent truckers to compete against larger fleets by providing software to manage loads, routes, shipper relationships, invoicing, and more.
Ultimately, startups that can intuitively automate processes while providing greater visibility to key stakeholders will be in the best position to accelerate.
For more companies in the trucking tech space, Expert Intelligence clients can see our latest Market Map here.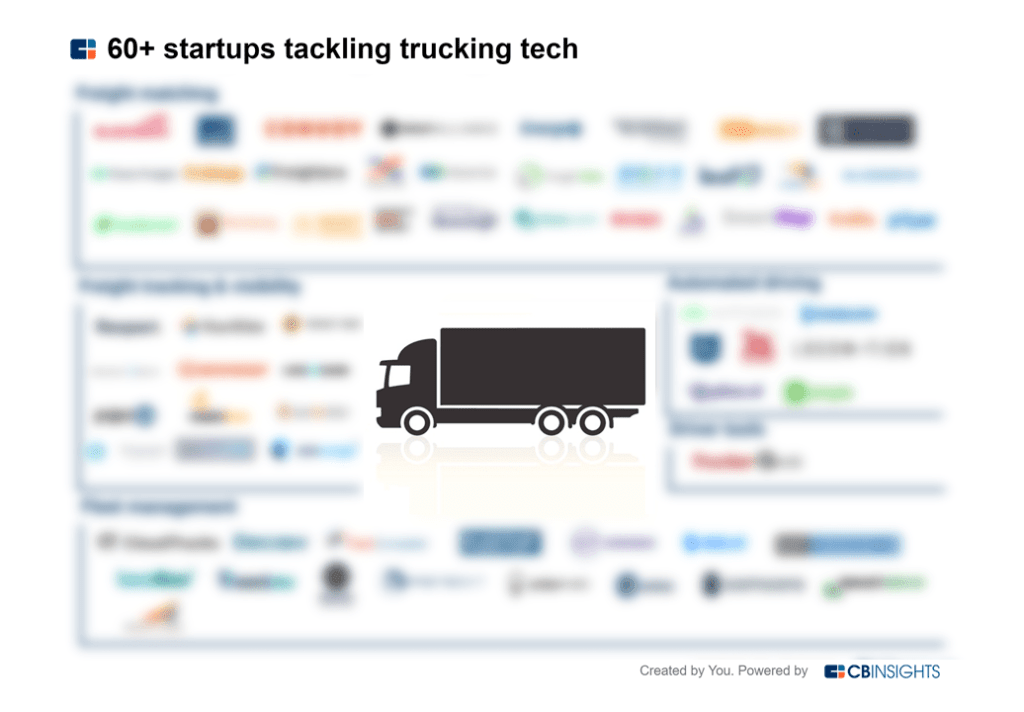 If you aren't already a client, sign up for a free trial to learn more about our platform.