TRM Labs plans to use the funds to enhance its blockchain intelligence solutions. Here are the top-line bullets you need to know.
TRM Labs, a blockchain intelligence platform provider, has raised $60M in Series B round that drew participation from Tiger Global Management, American Express Ventures, Visa, PayPal Ventures, Square, and Citi Ventures.
How's the company performing?
California-based TRM Labs offers blockchain analytics and assists cryptocurrency firms, law enforcement agencies, and financial institutions in addressing fraud and financial crime stemming from crypto transactions.
The company's revenue has grown 600% year-over-year since its inception.
TRM Labs supports over 900K digital assets across 23 blockchains, and this includes NFT coverage.
Uniswap, Circle, FTX, the IRS, and the FBI are included among its clients.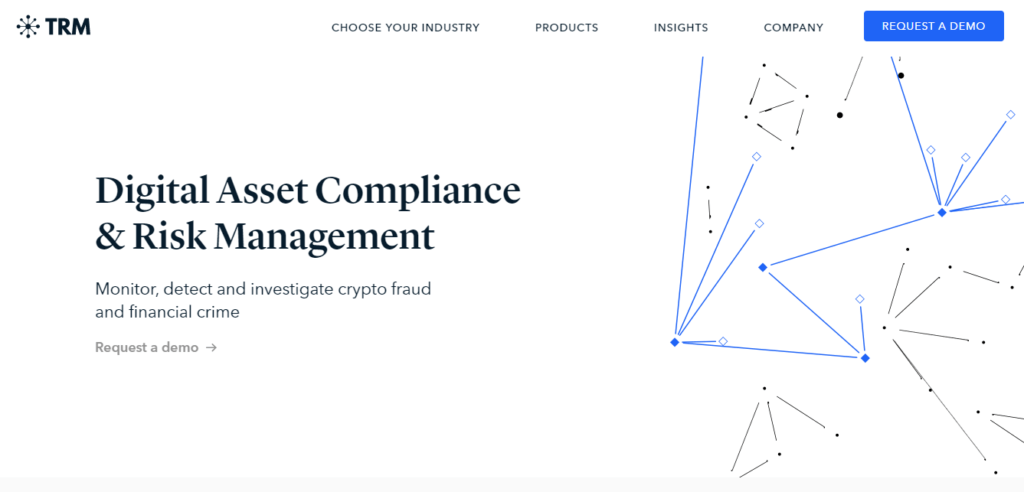 Source: TRM Labs
Why does the market matter?
The cryptocurrency market is expected to reach $2.2B by 2026, growing at a CAGR of 7.1%, according to Markets and Markets.
Crypto has applications across peer-to-peer payments, remittances, e-commerce, retail, media & entertainment, and other industries as well.
The growth of crypto has given rise to concerns regarding its potential to enable fraud and financial crime, increasing regulatory pressure as well as the demand for compliance and risk management tools.