Triple Whale will use the funding to expand its development team. Here are the top-line bullets you need to know.
Triple Whale, a data management startup, has raised $25M in an extended Series A. The round drew participation from Elephant Venture Capital and Shaan Puri.
How's the company performing?
Ohio-based Triple Whale help organizations unify and glean insights from their e-commerce metrics.
The platform integrates with Shopify, TikTok, Google, Facebook, and Pinterest, among other platforms.
The startup is headquartered in Columbus, Ohio.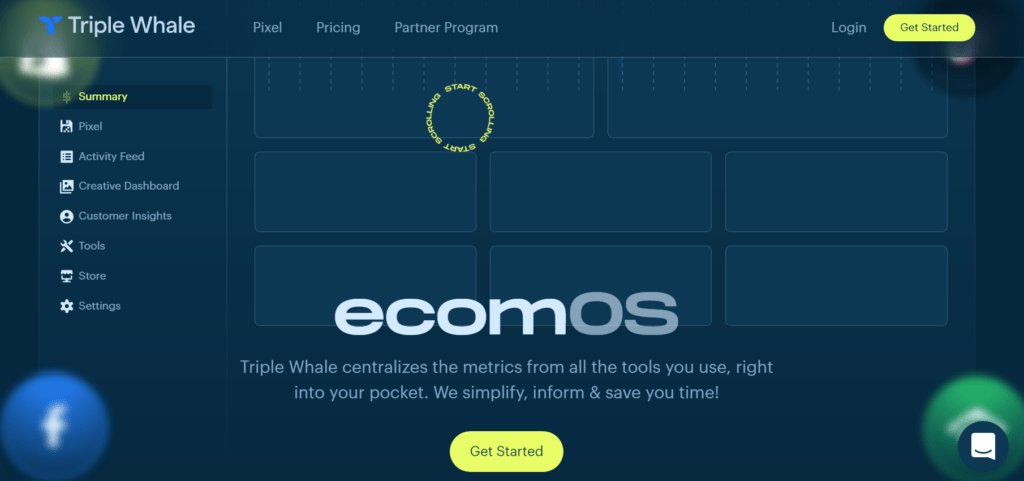 Source: Triple Whale
Why does the market matter?
The global e-commerce market is expected to reach a value of $16.22T by 2027, growing at a CAGR of 22.9%, according to Meticulous Market Research.
Global e-commerce funding increased by 184% year-over-year (YoY) in 2021.
E-commerce adoption has increased considerably amid the pandemic — in fact, e-commerce sales shot up 35% YoY in 2021, according to McKinsey. This has compelled retailers and brands to turn to e-commerce enablement tools to develop and enhance their digital properties.
Given Amazon's dominance in the online retail market, retailers are turning to solutions that enable them to differentiate their offerings through personalization, distinctive convenience, sustainability, and more.