The Series C funding helps TrialSpark reach a $1B valuation. Here are the top-line bullets you need to know.
TrialSpark, a clinical trial management software and drug development company, has raised $156M in a Series C. The round drew participation from Sequoia Capital, Sound Ventures, Section 32, and Spark Capital, among others.
How's the company performing?
New York-based TrialSpark uses its full-stack platform to conduct end-to-end clinical trials. It also co-develops and in-licenses drug programs via joint ventures, in-house development, and NewCos.
The company currently has 100 team members.
TrialSpark has collaborated with pharma companies such as Sanofi, Novartis, and Pfizer, among others.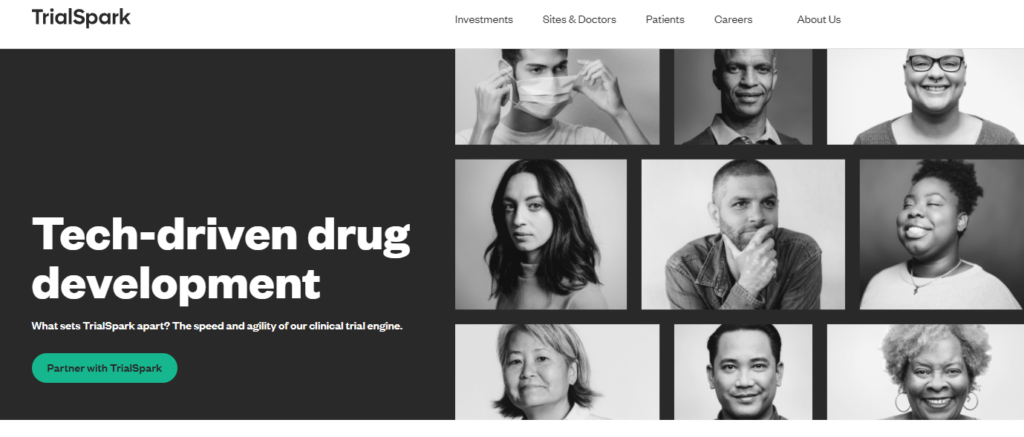 Source:TrialSpark
Why does the market matter?
The global clinical trials market is projected to grow at a CAGR of 5.7% and reach a value of $69.3B by 2028, according to Grand View Research.
Increasing occurrences of chronic diseases, the need for personalized medication, accelerated technological evolution, and the globalization of clinical trials are some of the key factors contributing to the market's growth.
AI has proven to help better identify patients for clinical trials, meaning that the tech has the potential to speed up clinical trials and help bring drugs to market faster.