In light of the Covid-19 pandemic, consumer priorities have shifted. From aromatherapy to mindfulness to virtual hangouts, here are the wellness trends coming to the forefront in 2020. 
Wellness and self-care have seen a steady stream of interest over the last five years.
Wellness is already a $4T industry according to the CB Insights Market Sizing Tool, and interest in self-care is reaching new heights in 2020.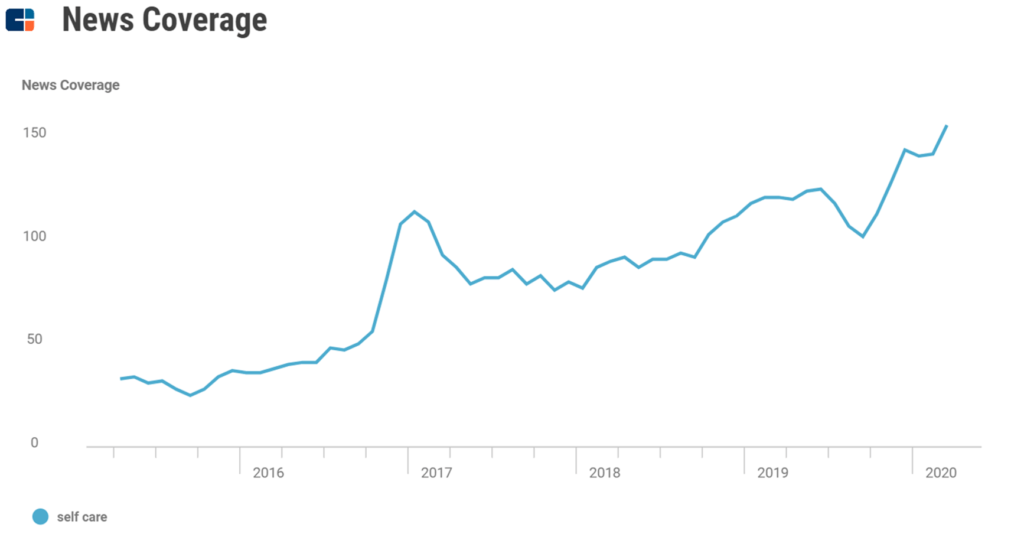 Source: CB Insights
As global conditions shift dramatically in light of the Covid-19 pandemic, specific wellness trends are coming into focus.
Consumers are still searching for ways to take care of their mental, social, and physical health; however, we see the focus shifting from enhancing well-being to protecting it.  
Certain self care categories that were already seeing traction before the pandemic — like aromatherapy, in-home fitness tech, sleep products — are now coming to the forefront.