Valued at $2B, the computer vision-enabled inventory management solutions unicorn is reportedly in talks for a US IPO. Here are the top-line bullets you need to know.
Trax, which provides computer vision and analytics solutions to retailers, has raised a $640M Series E. The funding includes a mix of primary and secondary investments led by SoftBank Group and returning investor BlackRock.
How's the company performing?
Singapore-based Trax provides computer vision-powered solutions to retailers and consumer packaged goods organizations. Its AI-powered cloud platform and image recognition technologies help retailers with shelf monitoring, in-store execution, shopper engagement, market measurement, and analytics to optimize merchandising.
Trax serves over 250 customers in more than 90 countries. Its clients include Coca-Cola, Nestle, Unilever, P&G, Heineken, Best Buy, Sam's Club, Auchan, and TJ Maxx.
Trax has around 1,000 employees as of January 2021.
The company attained unicorn status at a $1.3B valuation with a $100M Series D extension led by HOPU Investment Management in 2019.
In the last two years, Trax acquired BET Information Systems (March 2020), Qopius (February 2020), Planorama (July 2019), LenzTech (June 2019), and Shopkick (June 2019) to expand its presence and build its on-demand worker marketplace and shopper-engagement solutions.
The company is reportedly considering a public offering in the US.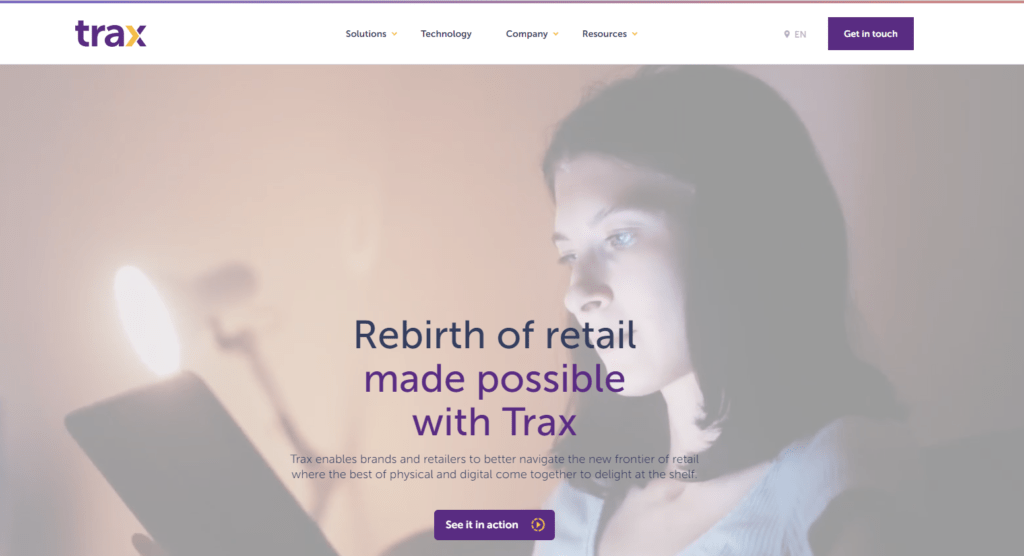 Source: Trax
Why does the market matter?
The retail execution software market is expected to grow at a 7.2% CAGR from 2020 to 2027 to reach $303.3M (by 2027), according to The Insight Partners.
This growth is being driven by rising demand for reliable and productive retail execution processes that can streamline technology integration.
Businesses have been installing computer vision technologies to better understand the impact of the Covid-19 pandemic on their operations.