Startups and travel incumbents alike are leveraging social media, AI, virtual reality, and more to enhance the search and discovery experience for travelers.
Planning a vacation can be time consuming. Americans average ~140 visits to travel sites during the 45-day period before their trip, according to Expedia.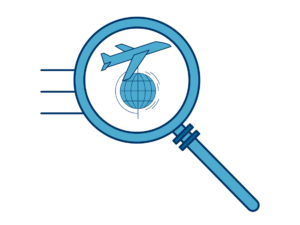 While Spotify and Netflix have made it easier to search, discover, and promote music and movies, a comparable platform for the travel industry has yet to gain traction.
But many players are starting to use new technologies to bring improved search and discovery tools to travelers. Home sharing giant Airbnb aims to become a travel experience platform, making it easier to discover and book accommodation and activities.
Incumbents and startups are also moving fast to inspire travelers and improve the search experience. We dive into how brands are leveraging social media, artificial intelligence, and virtual reality tools, among others, to transform how people discover travel experiences.
This is the first installment in our series focusing on the traveler journey experience. Those with expert intelligence access can read part two on Booking and part three on Reinventing the Airport. 
Travel brands turn to social media
One of the ways travel brands are expanding their influence and transforming discovery is through social media platforms.
A 2016 survey from Facebook and GfK shows that 53% of travelers surveyed found their most recent trip idea on Facebook, and 38% on Instagram. Facebook has also unveiled a paid ad tool dedicated to travel providers.
This ad tool is dynamic, meaning that it actively looks at a Facebook user's activity and interests to signal potential upcoming travel plans to travel brands. A user who has looked at content related to a specific destination such as Spain, for example, might start seeing ads for flights and hotels involving Madrid or Barcelona.