The company plans to use the funding to expand its global teams and enhance its product suite. Here are the top-line bullets you need to know.
TransferMate, an international payments and money transfer company, has raised $70M in funding from the Railway Pension Trustee Co. Ltd. (Railpen).
HOW'S THE COMPANY PERFORMING?
Ireland-based TransferMate, a subsidiary of CluneTech, makes it easier for companies to send and receive cross-border payments.
It supports cross-border payments in 201+ countries and 141 currencies.
TransferMate has established partnerships with major software platforms, banks, and fintech firms, including Deloitte, ING, AIB, Barclays, SAP Concur, and Wells Fargo.
The startup has 15 offices spread across Ireland, the US, the UK, Bulgaria, Hong Kong, Canada, Mexico, Singapore, Dubai, Australia, and New Zealand.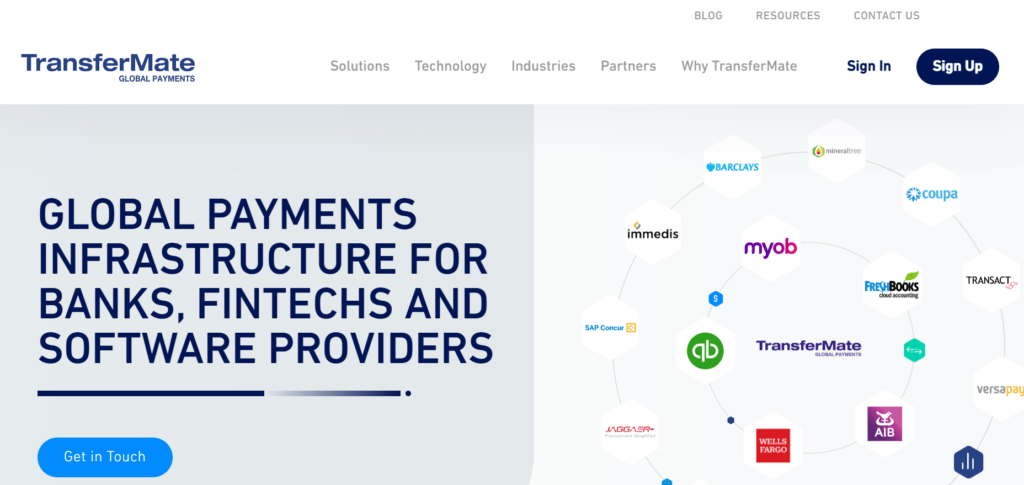 Source: TransferMate
WHY DOES THE MARKET MATTER?
The global payment-as-a-service (PaaS) market is expected to reach a value of $25.7B by 2027, growing at a CAGR of 16.9%, according to Grand View Research.
The increasing adoption of digital wallets and the widespread shift to cloud-based models to cut costs are also driving significant growth in the PaaS market.