As the commercial drone space takes shape, there could be more hardware casualties.
Drone hardware and operating system startup Airware abruptly shut down last month, after raising over $100M from a variety of name-brand VCs and blue-chip companies. Founder Jonathan Downey publicly attributed their failure to market timing, running out of financial runway before drone hardware could, in their view, catch up to the software they'd created.
The commercial applications of drones are broad, with possibilities in construction, oil & gas, infrastructure, and delivery. Investors have poured $1.2B into commercial drone hardware startups since 2013, and Airware was a portfolio company for many of the top drone hardware investors.
Top drone investors, including Intel Capital, Felicis Ventures, Shasta Ventures, Lemnos, and First Round, have invested in several drone manufacturing startups, including Airware. Only Qualcomm Ventures, the top investor in the space, did not have Airware in their portfolio.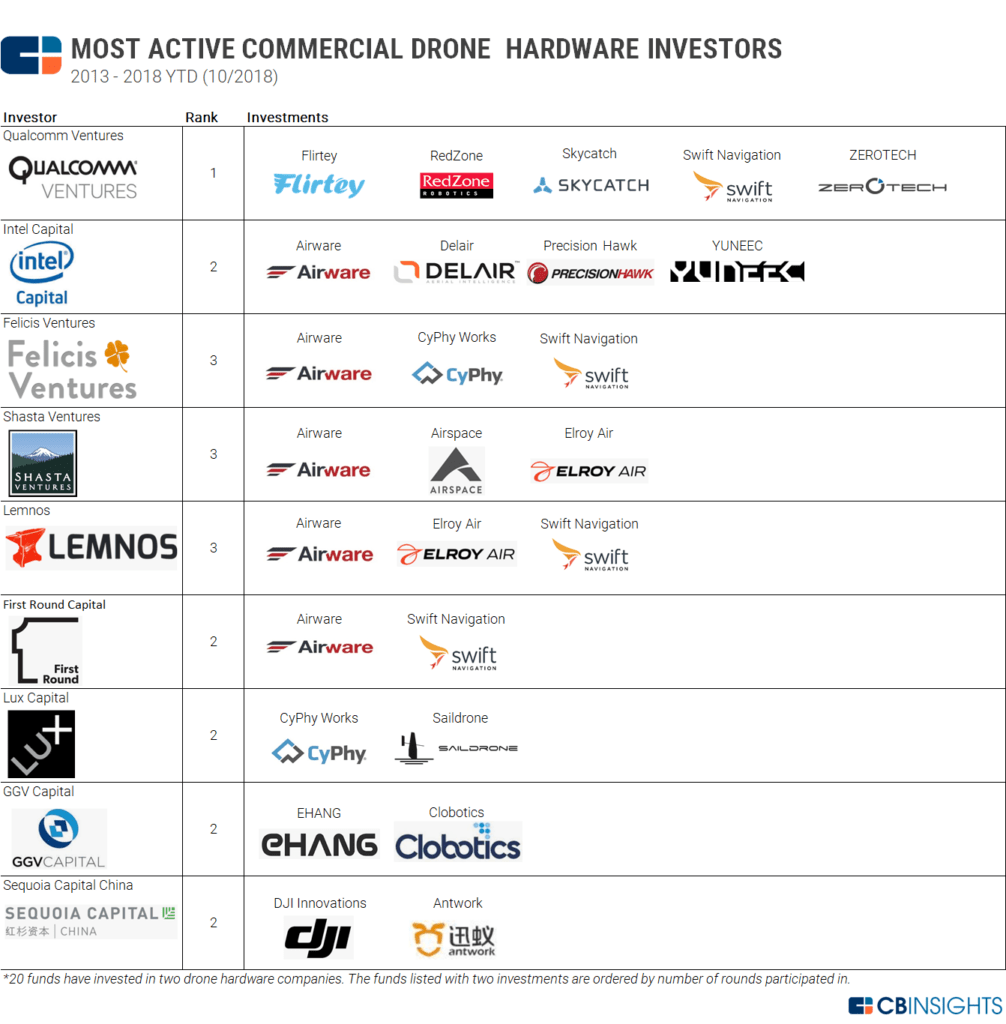 As we've discussed before, hardware is hard. The data drones collect could ultimately become more valuable than the drones themselves.
If drone hardware is commoditized, with a few big companies like DJI providing most of the infrastructure for drone-based data collection, there could be more Airware-style flameouts ahead.
If you aren't already a client, sign up for a free trial to learn more about our platform.