Silicon Valley, including San Francisco, is still — by far — the largest tech hub for venture deals and dollars. 
Silicon Valley captured $23.7B in venture dollars across 635+ deals in Q2'21 — far surpassing other major cities in the US. By comparison, New York raised $11.2B, Boston $7.8B, and LA $6B.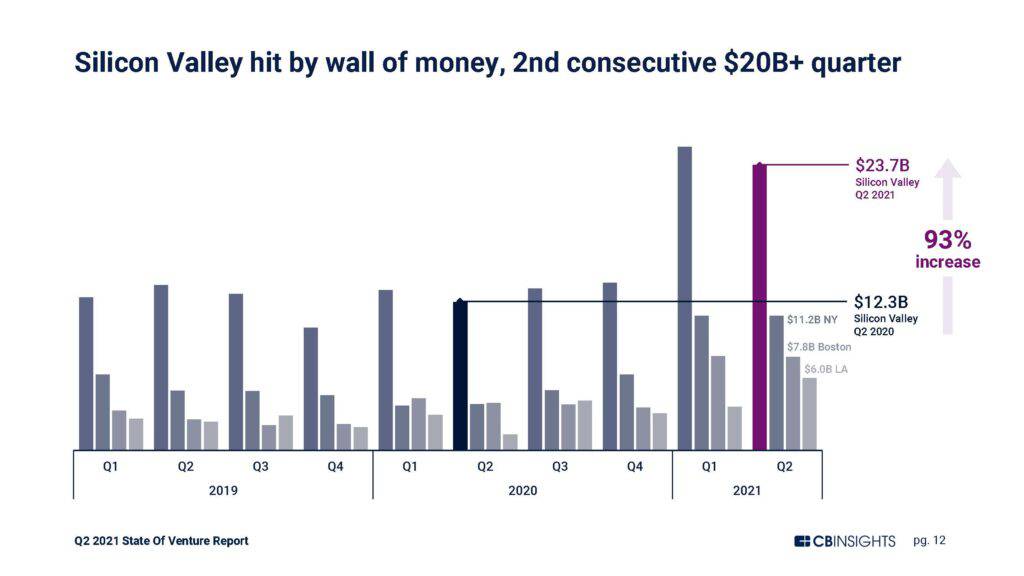 Despite slipping from Q1'21's peak of $25.2B, this marked a 93% year-over-year increase in funding and the second consecutive $20B+ quarter for the tech hub. 
Among Silicon Valley companies, early-stage startups picked up 51% of the total funding, the lowest quarterly deal share over the past 5+ years.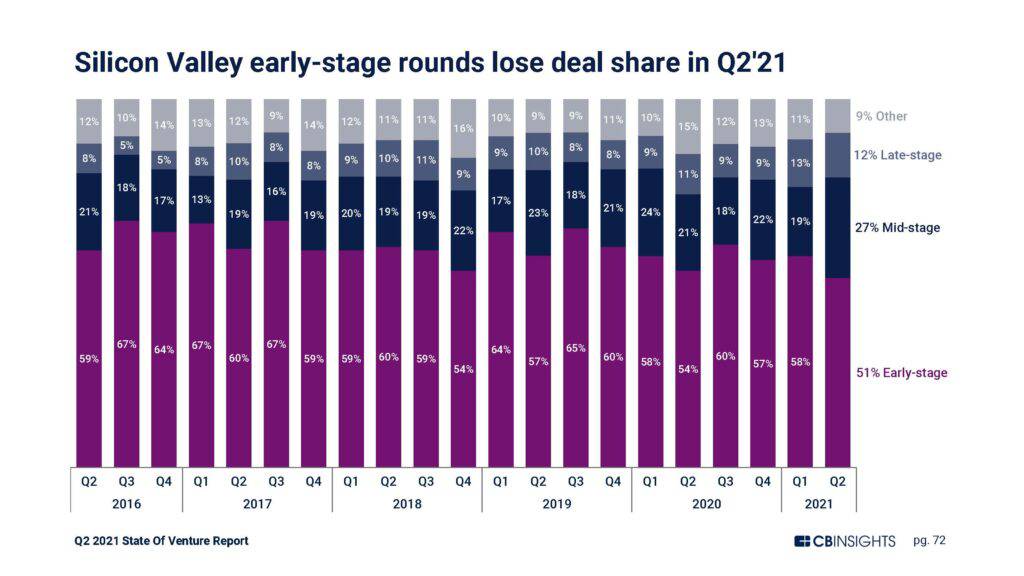 Palo Alto-based AI systems developer SambaNova Systems picked up the largest mega-round in the region with its $676M Series D. 
Rounding out the top 3 deals are banking API company Plaid Technologies' $425M Series D and payments infrastructure company Brex's $425M Series D. 
To dig deeper into the data and learn more about the latest venture trends, check out our State Of Venture Q2'21 Report here.
If you aren't already a client, sign up for a free trial to learn more about our platform.