Roche's $2.1B acquisition tops the list as New York's largest VC-backed exit since 2012.
2018 is off to a flying start with the $2.1B acquisition of Flatiron Health by pharmaceutical group Roche. The deal was announced today (2/15/2018) and is the largest venture-backed M&A or IPO in New York state since 2012, according to CB Insights data.
Flatiron Health, which provides cancer electronic health record software, is backed by investors including Google Ventures, First Round Capital, Great Oaks Ventures Capital. Roche Venture Fund, the venture arm of Roche, has also invested in the company's latest round — a $175M Series C which valued Flatiron at $1.26B.
This exit comes less than a year after Blue Apron's listing last June , which topped Etsy as the biggest-ever New York tech company exit. Overall, 2017 had a strong year, and saw 4 out of the top 10 largest venture capital-backed exits since 2012.
The top exits below are dominated by companies focused on media and advertising, social, financial services, data, retail, food delivery, and healthcare.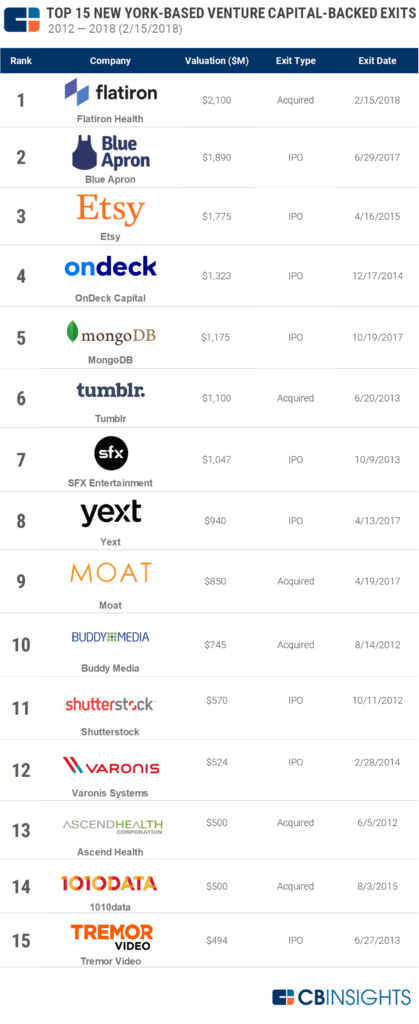 *Excludes exits from New Jersey and Connecticut. 
If you aren't already a client, sign up for a free trial to learn more about our platform.