In 2018, VC-backed fintech companies raised more than $39B across 1,707 deals. But which players made the most bets?
Deals in 2018 were up 15% compared to the previous year, while funding levels surged 120%. Driving these trends were 52 mega-rounds ($100M+) worth a combined total of almost $25B.
Another contributing factor was an uptick in the number of investors, which reached a new peak of 2,745. Of note is the expanding role of corporate VCs, which participated in 33% of deals, a 5-year high.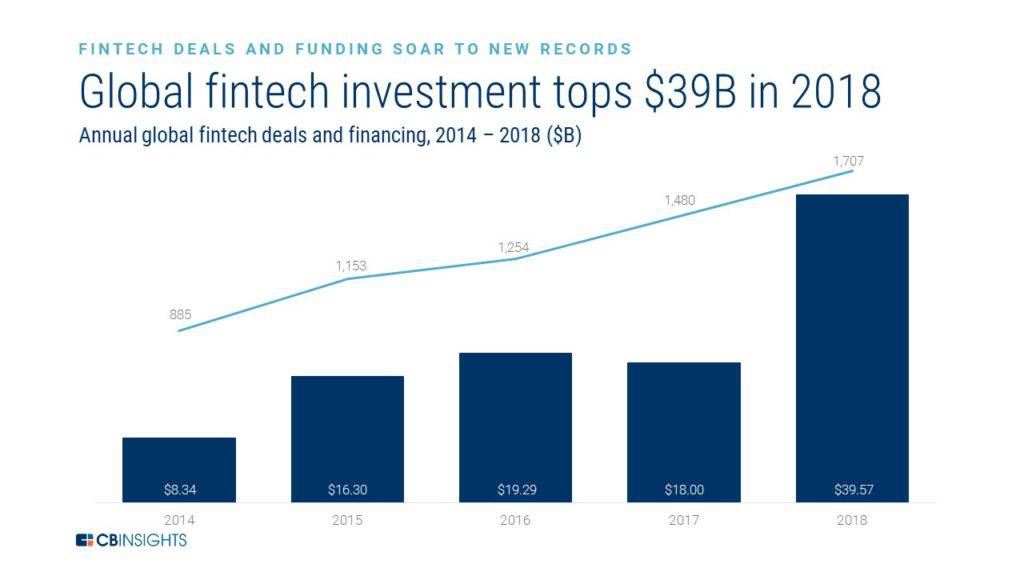 In this brief, we take a look at the most active fintech investors in 2018, measured by unique investments, and how they compare to 2017's list.
top fintech investors in 2018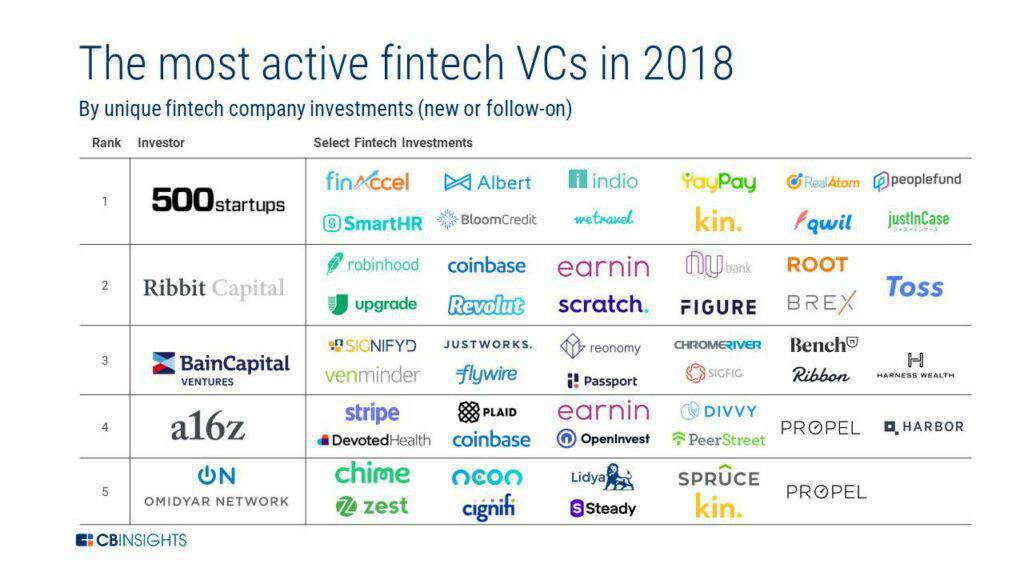 Key takeaways
Top investors increased their activity: All of 2018's top 5 VCs participated in more deals relative to their 2017 portfolios.
500 Startups remained in the top spot as the most active fintech investor followed by Ribbit and Bain Capital Ventures. In 2018, 500 Startups made investments in HR management platform SmartHR and personal finance app Albert, among others.
Fintech investors picked up new unicorns: Ribbit was 2018's most active unicorn hunter. The VC participated in deals for 5 of the 16 new fintech unicorns, including Brex, Root Insurance, Nubank, Revolut, and Viva Repbulica's Toss.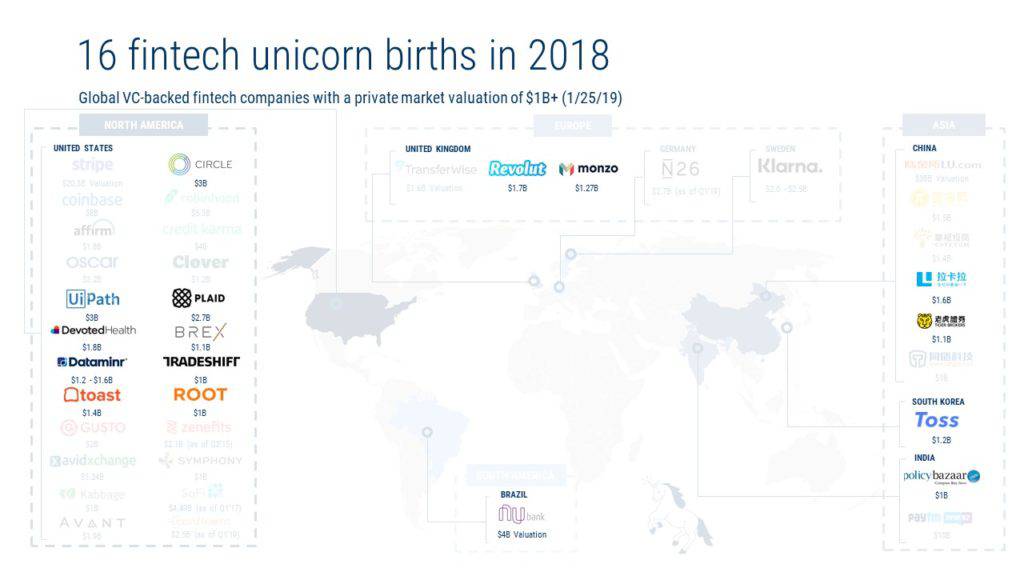 Two big hitting investors entered 2018's top 5: Bain Capital Ventures and Andreessen Horowitz (a16z) took the third and fourth spots respectively. Both funds doubled their fintech deals last year to join 2018's top investor list after missing out in 2017.
a16z participated in several mega-round investments in 2018, including to payments unicorn Stripe and crypto exchange unicorn Coinbase.
Other prominent investors pulled back on fintech: Accel and Bessemer both pulled back on fintech investments in 2018. The dip in deals, paired with an uptick from other investors, caused them to drop off the most active investors in fintech list (they placed joint third in 2017).
If you aren't already a client, sign up for a free trial to learn more about our platform.