Last year, banks participated in a record number of deals to cybersecurity startups, investing in everything from threat intelligence to data security.
Banks and their venture arms are increasingly backing cybersecurity startups.
In 2018, firms such as J.P. Morgan Chase & Co., Citigroup, Barclays, Goldman Sachs, and others participated in 13 deals to cybersecurity startups — a record high for banks investing across the cybersecurity space.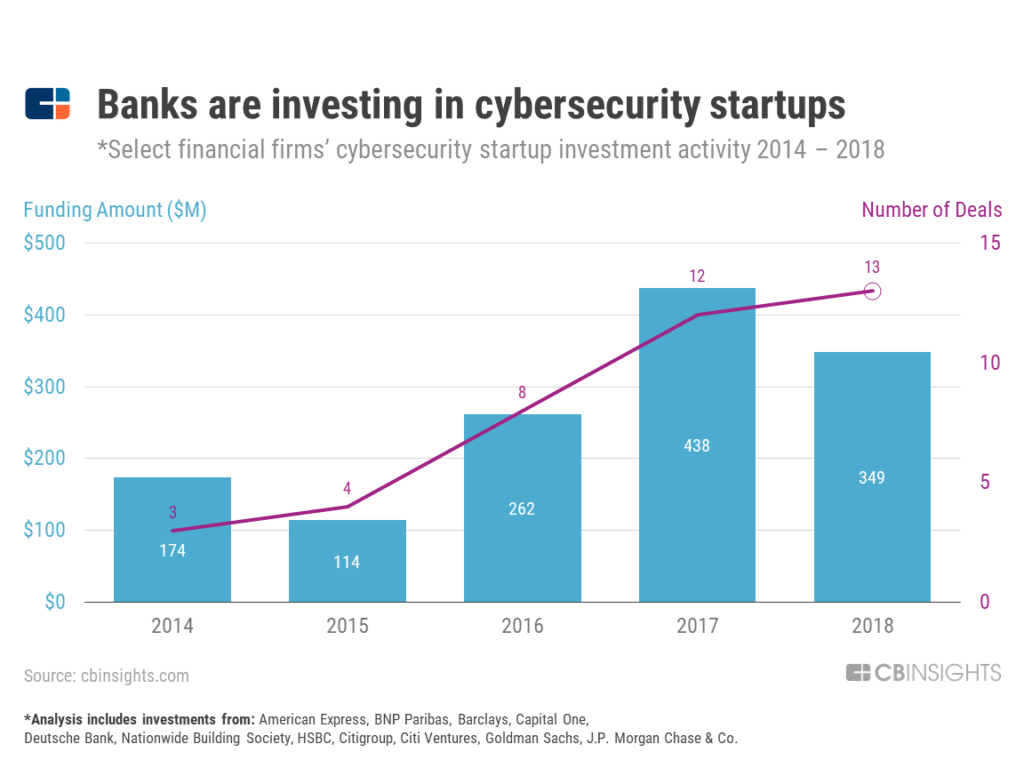 Altogether, they participated in 40 deals to 30 cybersecurity startups, totaling $1.34B invested between 2014 – 2018.
Using CB Insights data, we take a closer look at the investment activity of 10 top banks and zoom-in on their most recent cybersecurity startup bets (since 2017).