Asset managers completed 335 acquisitions in 2018, up 3x from just a few years prior. Here's what these purchases tell us about client and regional expansion and product offering diversification.
Asset managers are increasingly turning to M&A to innovate and grow.
Asset & investment management companies completed 335 acquisitions in 2018, a record high for the industry and up more than three-fold from 2013.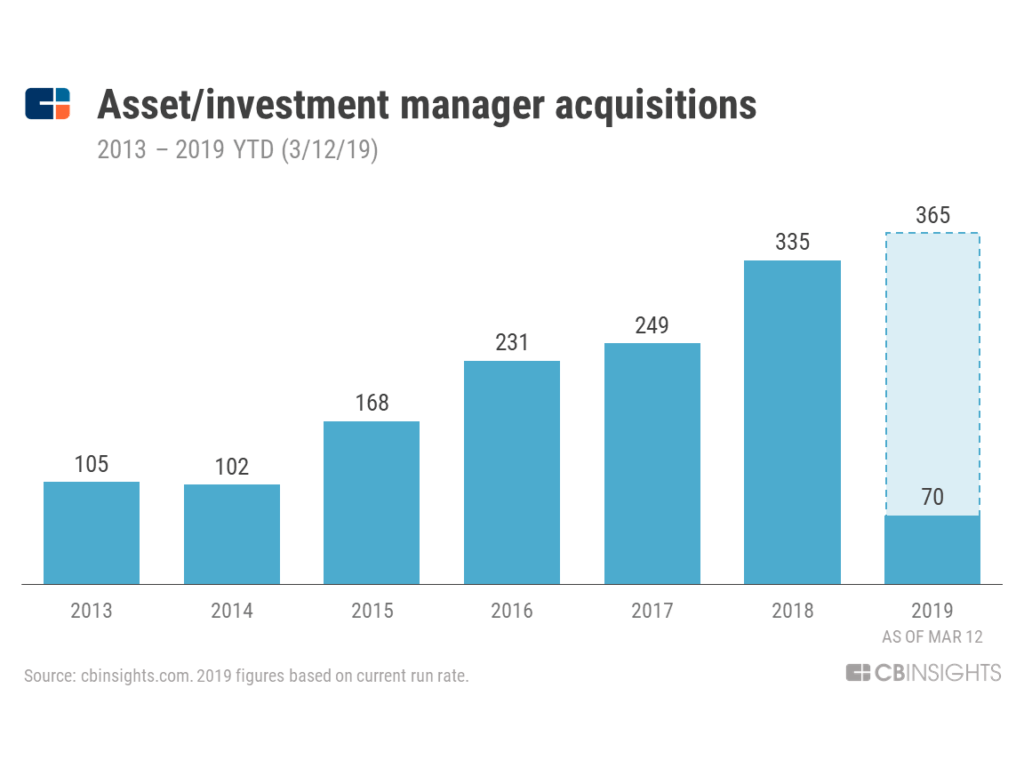 Below, we take a look at the top ten asset managers by assets under management (AUM), and how their acquisitions are used to expand client base, geographical exposure, and product offerings.
The asset managers we analyzed include:
BlackRock
Vanguard
State Street
Fidelity
BNY Mellon
Capital Group
J.P. Morgan
PIMCO
Amundi
Prudential Financial