For the fourth consecutive year, we worked with The New York Times to develop a data-driven ranking of the world's best venture capital partners. Here are the top 20 partners in Asia.
In 2018, $81B was invested into venture capital-backed startups in Asia across more than 5,000 deals. That equates to a nearly 12x increase in funding to Asian startups since 2013.
The influx of funding to Asian startups is starting to lead to some massive exits. In 2018, five of the 10 largest venture-backed IPO exits, including Meituan Dianping and Pinduoduo, were based in China, compared to none in 2013. The largest global venture-backed M&A exit of last year, Walmart's $21B acquisition of Flipkart, took place in India.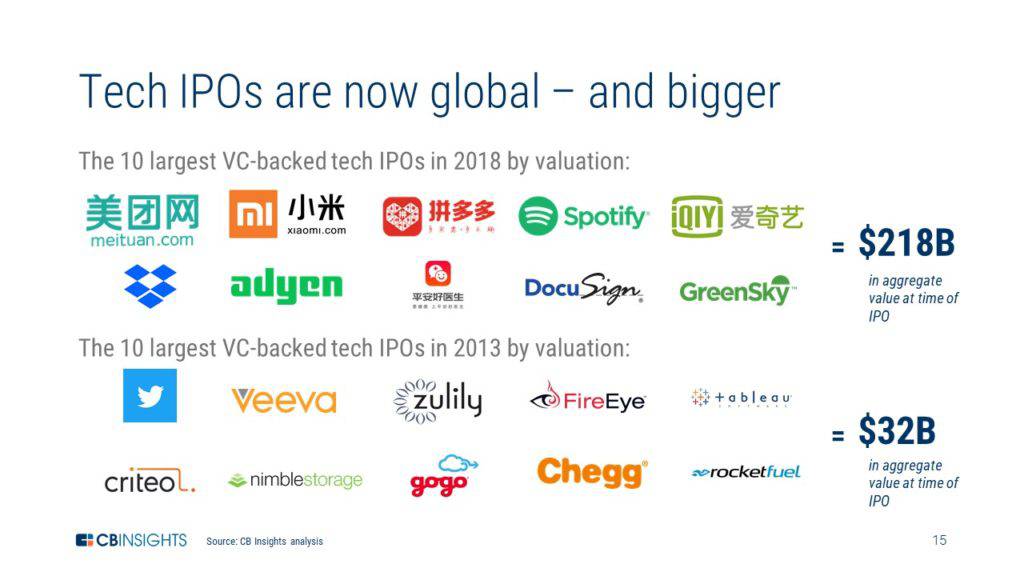 Now, value creation by tech startups in Asia is extending beyond China & India and into Southeast Asia. Between 2017 and 2018, 65 new unicorns were birthed in Asia, including 3 in Indonesia.
As Asia's booming tech scene continues to evolve and mature, CB Insights ranked the top 20 venture capitalists in the region. The rankings are part of our fourth annual partnership with The New York Times, which aims to provide an algorithmically-driven view into the top VCs.
The rankings were based on CB Insights data, which is gathered via our machine learning technology (dubbed The Cruncher) and complemented by thousands of submissions that we received from venture capital partners and firms via The Editor.
SELECTION METHODOLOGY
Below are the factors considered in ranking our list of top venture capital partners:
An investor's exits – the frequency/volume, size, and stage of entry
Network centrality – connectivity to other investors. Think of it as akin to Google Pagerank.
Consistency – stage, industry consistency of investments
Illiquid portfolio company value – frequency, size and stage of entry in high value (but un-exited companies). Given relatively less weight as these are paper valuations
Recency of performance – Our focus was on these metrics since 2010. As a result, we didn't give a lot of credit to those who made glorious picks in the 80s, 90s, or early 2000s. This is a ranking of today's best VCs — not the best VCs in history.
To track these VCs and their respective firms, log in to CB Insights or sign up below.
If you aren't already a client, sign up for a free trial to learn more about our platform.