Titan plans to use the funding to scale its hiring. Here are the top-line bullets you need to know.
Titan, an investment management platform, has raised $58M in a Series B funding round. This round drew participation from Andreessen Horowitz, General Catalyst, BoxGroup, and Thirty Five Ventures, among others.
How is the company performing?
New-York-based Titan is a mobile-first investment platform that provides investment management services to retail investors.
The company's platform grew over 500% in the last year to 30,000 users.
Titan expects to have over $1B worth of assets under management by end of the year.
The company will launch an actively managed cryptocurrency portfolio offering in the US in August.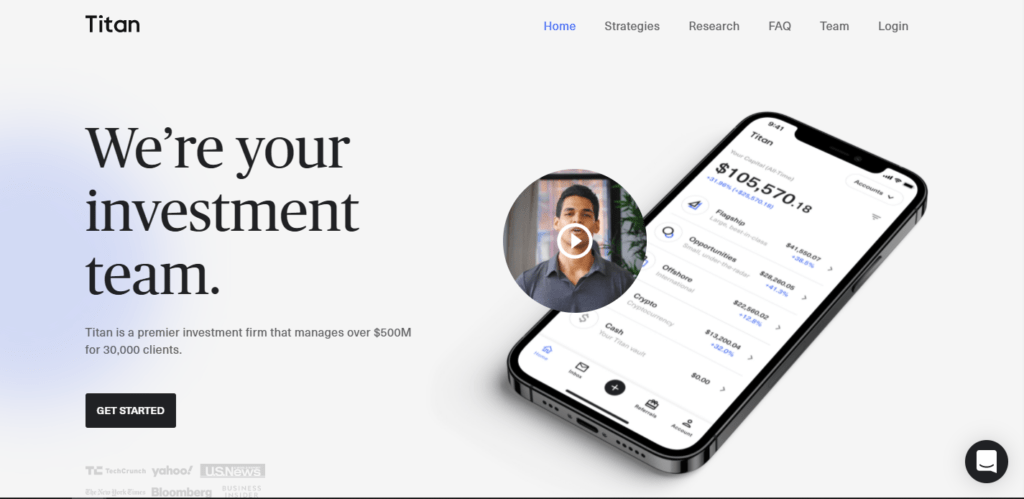 Source: Titan
Why does the market matter?
The wealth management platform market is projected to grow at a CAGR of 13.4% to reach a value of $3.20B by 2022, according to Markets and Markets.
Growing digital adoption due to the pandemic, increase in first-time investors, and adoption of alternative investment platforms has all attributed to industry growth.
The wealth technology space has gained investor momentum, raising $4.4B in Q2'21.