The funding will help Timeseer.AI enhance its platform and support North American expansion. Here are the top-line bullets you need to know.
Timeseer.AI, a time-series data reliability and observability platform, has raised $6M in seed funding from Fortino Capital, LRM Capital, SmartFin Capital, The Innovation Fund, and Crane Venture Partners.
HOW'S THE COMPANY PERFORMING?
Belgium-based Timeseer.AI helps organizations maintain the quality of their time-series data.
The company claims that its software platform helps customers achieve a 10x reduction in time-series data quality incidents.
Founded in 2020, the startup has over a dozen Fortune 5000 companies among its client base.
The company has offices in Belgium and the US.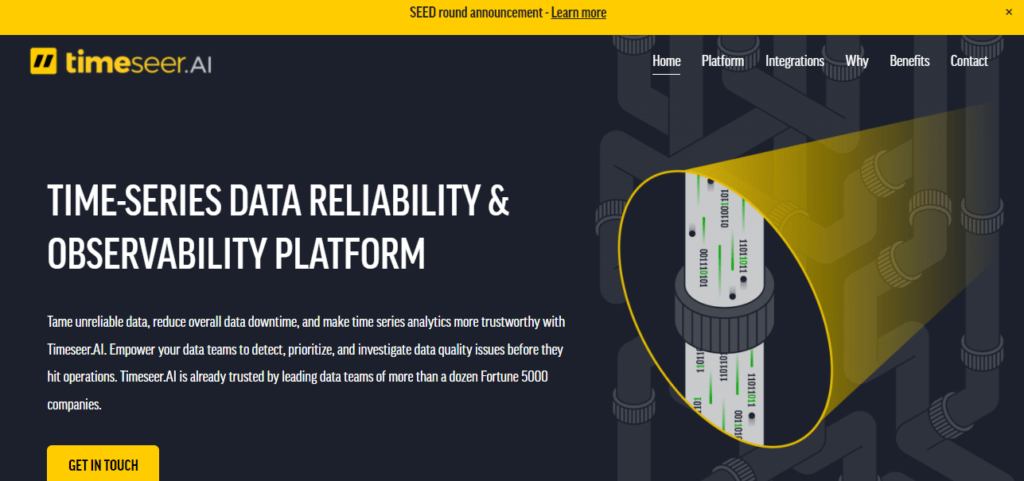 Source: Timeseer.AI
WHY DOES THE MARKET MATTER?
The global time-series databases software market is expected to reach a value of $575M by 2028, growing at a CAGR of 10.06%, according to Verified Market Research.
The market's growth has been spurred by the increasing adoption of IoT databases.
North America is expected to hold the highest market share over the period under consideration due to the rapid rise of the IoT market, increased adoption of sensor-based data, as well as the presence of global technology players.