Tia plans to use the funds to expand its collection of women's health services. Here are the top-line bullets you need to know.
Tia, a provider of virtual care and clinics for women, has raised $100M in a Series B. The round drew participation from Threshold Ventures, Lone Pine Capital, Compound, and Human Ventures, among others.
How's the company performing?
New York-based Tia provides in-person and online care for women based on its "Whole Woman, Whole Life" healthcare model.
It offers services across a variety of categories, including primary care, gynecological care, mental health, and evidence-centric wellness.
The company operates in Los Angeles, Phoenix, and New York. It plans to enter San Francisco by the end of the year.
Tia has partnered with healthcare systems to offer specialty healthcare services.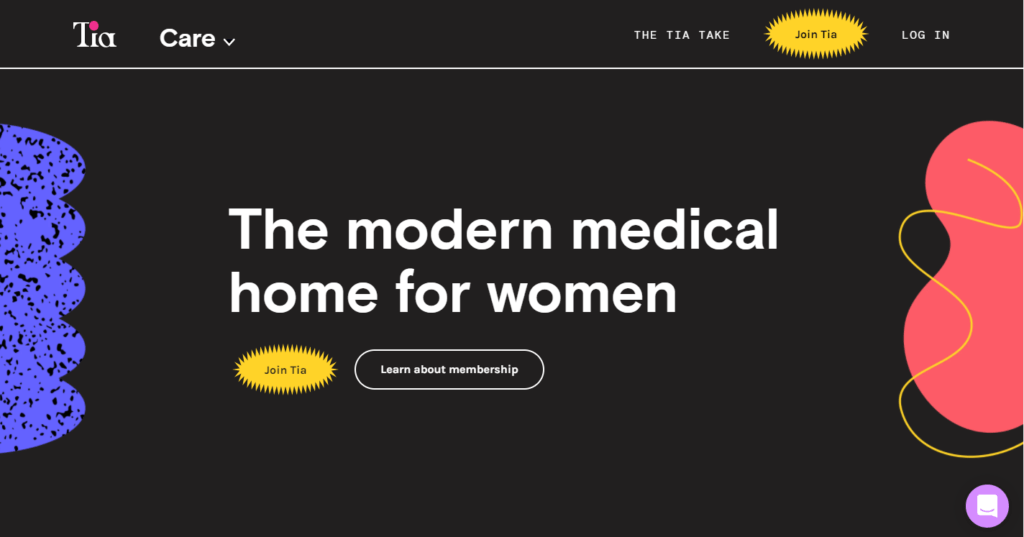 Source: Tia
Why does the market matter?
The global femtech market is expected to reach a value of $50B by 2025, according to CB Insights' Industry Analyst Consensus.
Growing investor, government, and corporate focus on women's health in combination with a broader focus on addressing gender disparities is driving market growth.
In 2020, women's health companies raised nearly $1.7B in funding across 240 deals.