The acquisition will help QAD expand its cloud-based supply chain software solutions. Here are the top-line bullets you need to know.
Thoma Bravo, a private equity firm, has acquired QAD, a provider of cloud-based enterprise software. The deal, valued at $2B, is an all-cash transaction and is expected to be complete by Q4'21.
WHO ARE THE PARTIES TO THE DEAL?
QAD: California-based QAD provides cloud-based planning and resource management software to manufacturing companies. Currently, more than 2,000 manufacturers use QAD's solutions. These include quality management systems (QMS), enterprise resource planning (ERP), global trade and transportation execution (GTTE), and demand and supply chain planning (DSCP). The company, which has 30 offices located around the world, reported total revenue of $307.9M in the fiscal year 2021 and $310.8M in the fiscal year prior.
Thoma Bravo: Chicago-based Thoma Bravo is a private equity firm that invests in the software and technology domains. Among its portfolio companies are SolarWinds, an IT service provider, and cybersecurity firm McAfee. It also announced earlier this year that it will acquire security software firm, Proofpoint, and data solution provider, Talend. Over the last 2 decades, the firm has acquired more than 300 companies at a total value of more than $85B. As of March 31, 2021, the firm has over $78B in assets under management.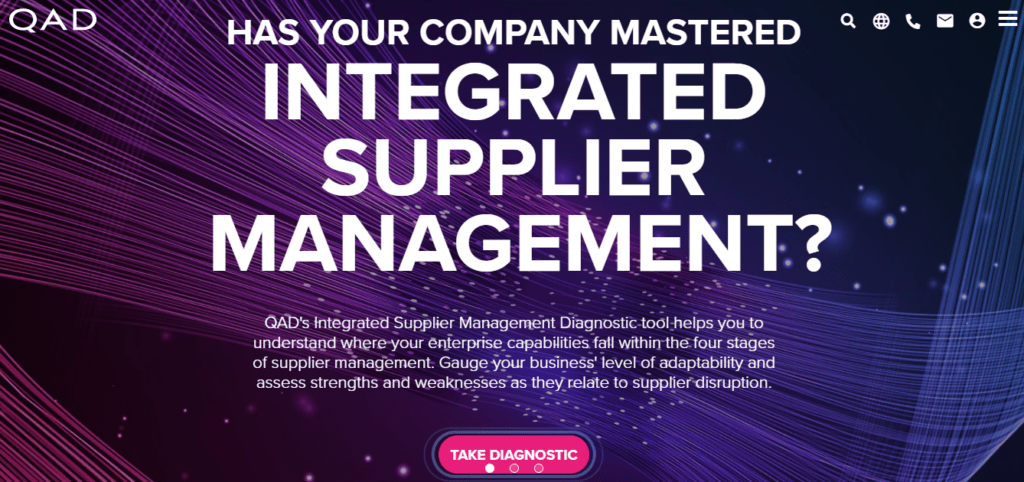 Source: QAD
WHY DOES THE MARKET MATTER?
The acquisition materialized in the supply chain management software space where:
The supply chain management market is projected to grow at a CAGR of 11.2% and reach a value of $37.41B by 2027, according to Valuates Reports.
While the physical commodities market is a $4T industry, the supply chain process is still rudimentary with room to innovate. Additionally, Covid-19 disruptions have led to increased opportunities for growth and innovation in the sector.