Coronavirus policy exclusions mean businesses may face costs. Justworks raises a $50M Series E round. Telematics startup adds a dash cam to its product.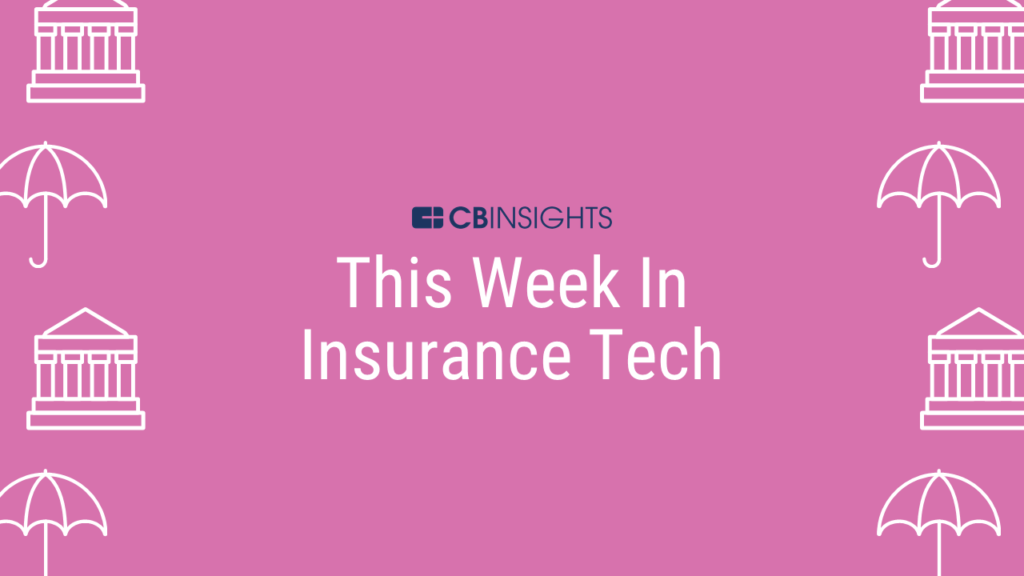 Hi there, 
Here's what went down in insurance tech this week.
Deals & Exits
P&C
Gabi, a San Francisco-based digital broker for home and car insurance, raised a $27M Series B led by Mubadala Capital. A. Capital, AngelList, Burst Capital, Canvas Ventures, CMFG Ventures, Correlation Ventures, Northwestern Mutual Future Ventures, Project A Ventures, and Securian Financial Group also participated in the round. 
Boost Insurance, a New York-based B2B digital insurance platform, raised a $14M Series A led by Coatue Management, and Conversion Capital. Glenn Hubbard, Greycoft, and Tusk Ventures also participated in the round.
Coalition, a San Francisco-based digital cyber insurance managing general agent (MGA), acquired BinaryEdge, a Switzerland-based cybersecurity company, for an undisclosed amount. 
CFC, a London-based specialty MGA, acquired ThreatInformer, a London-based B2B cyber analytics provider, for an undisclosed amount.  
Life
Majesco, a New Jersey-based core insurance technology vendor, acquired Inspro Technologies, a Pennsylvania-based core insurance technology vendor, for $12M. 
Health & benefits
Justworks, a New York-based HR and benefits platform, raised a $50M Series E led by Union Square Ventures. Bain Capital Ventures, FirstMark Capital, Index Ventures, Redpoint Ventures, Spark Capital, and Thrive Capital also participated in the round.
Multi-line
Policygenius, a New York-based online insurance marketplace, raised a $100M Series D led by KKR. AXA Venture Partners, MassMutual Ventures, Revolution Ventures, Susa Ventures, and Transamerica Ventures also participated in the round. 
Socotra, a San Francisco-based core insurance technology vendor, raised a $15.2M Series B led by Brewer Lane Ventures. Portag3 Ventures, 8VC, and MS&AD Ventures also participated in the round.
Slope, an Atlanta-based actuarial modeling software platform, raised $1M in seed funding from Cofounders Capital.
---
PARTNERSHIPS
Startups partner to boost agent/broker speed to market
Ask Kodiak, a Massachusetts-based company that helps agents/brokers find eligible and willing carriers for clients with specific risks, has partnered with Tarmika, a comparative rating platform for agents/brokers. The partnership between these two startups will help independent agents/brokers find coverage and compare the rates of different insurance carriers more quickly for their clients. 
---
PRODUCTS, PEOPLE, AND CUSTOMERS
Slice bolsters AI capabilities
Slice, a New York-based on-demand insurance startup, has announced 4 new AI products. The 4 products are (1) "Industry Prediction" to classify a client's business activity risk, (2) "Cyber Risk Modelling," (3) "Geographic Scoring," and (4) "Claims Fraud Prevention."
Inzura adds a dash cam
Inzura, a London-based B2B telematics startup, is now offering a dashboard camera to its telematics product for insurance companies. In the event of an accident, the dashboard camera would automatically trigger a First Notice of Loss (FNOL) and send the video to the insurance company in an effort to speed up the claims process.
Lemonade for pets
Lemonade, a New York-based home/renters insurtech unicorn, is entering the pet health insurance market. Lemonade already knows policyholders' pet status from their home/renters policies, making this an understandable new market for Lemonade to enter. Although less than 2% of pet owners own a policy, the market is starting to gain traction with startups (e.g. Figo and Wagmo) and incumbents (e.g. MetLife's acquisition of PetFirst Healthcare and Nationwide's new exotic pets coverage) making headlines in recent months.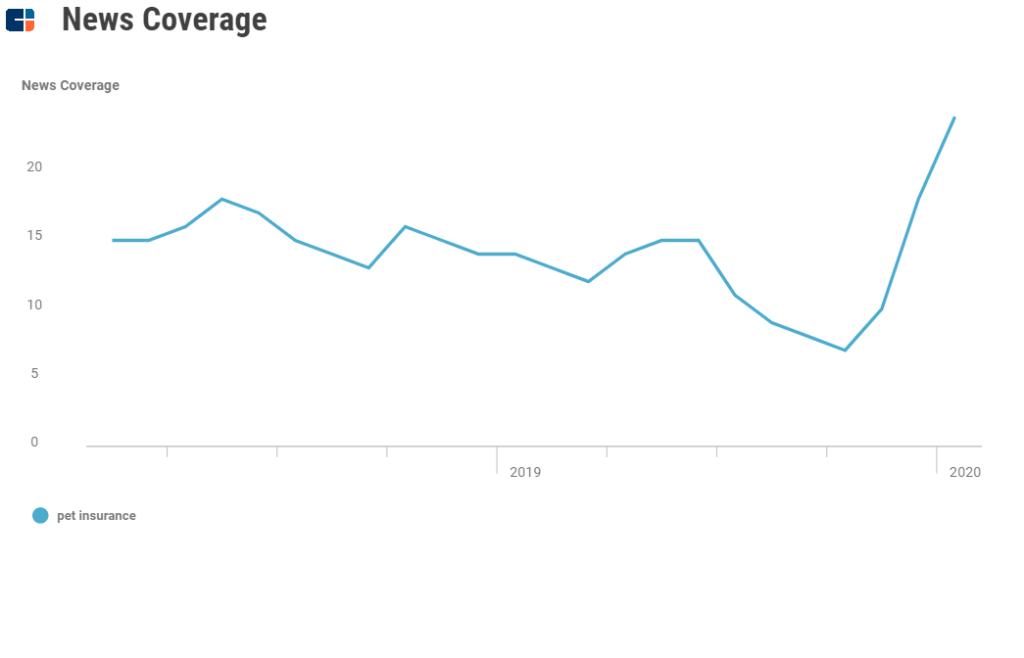 ---
PATENTS
States Title's machine learning-based underwriting patent 
States Title, a San Francisco-based title insurance and escrow platform, was recently granted a patent outlining predictive machine learning techniques on property data that automatically underwrite title risk for property during a real estate transaction. 
The startup has raised $320M in funding to date, most recently raising a $45M Series C from Foundation Capital in December 2019. 
---
INCUMBENT INITIATIVES
Nationwide ramps up activity
Nationwide, which launched digital auto insurance app Spire (powered by Socotra's platform) in September 2019, continues to build on its digital app strategy. The company recently introduced its new money management app Nimbl, which helps individuals set up a personalized plan to get out of and stay out of debt. The personal finance management space is certainly crowded, with both startups and incumbents developing consumer apps. We discussed this trend in a recent report on how millennials are disrupting personal finance.
Nationwide has also been busy as an investor. In January, the company's venture fund (Nationwide Ventures) participated in funding rounds for Vesta Healthcare, Insurify, and Kinetic. Nationwide was the 6th most active P&C corporate investor in a recent CB Insights report.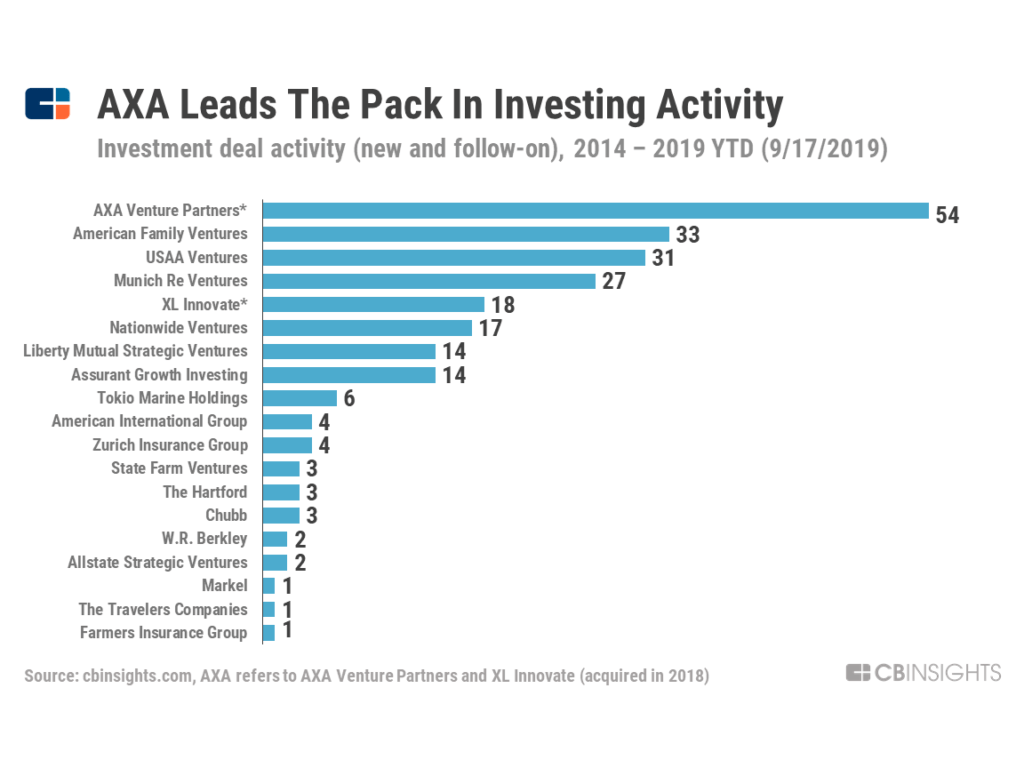 ---
PERSPECTIVES
Covid-19 and insurance exclusion clauses
A recent brief in Insurance Journal reports that businesses may see high costs associated with the coronavirus outbreak, as many insurance coverages have exclusion clauses for epidemics. Companies facing virus-related business interruption, especially those in the travel industry like hospitality and airline companies, are likely to have to bear these costs themselves. Other major corporations including McDonalds, Starbucks, and Apple have closed retail stores in China due to the outbreak.
While separate insurance products do exist to cover epidemics, few businesses have this type of coverage in place, according to the report. We dive deeper into the impact the coronavirus outbreak could have on startups and tech.
If you aren't already a client, sign up for a free trial to learn more about our platform.