Concirrus raises $20M. Answer Financial partners with CoverWallet. AI's role in combating bias is debated.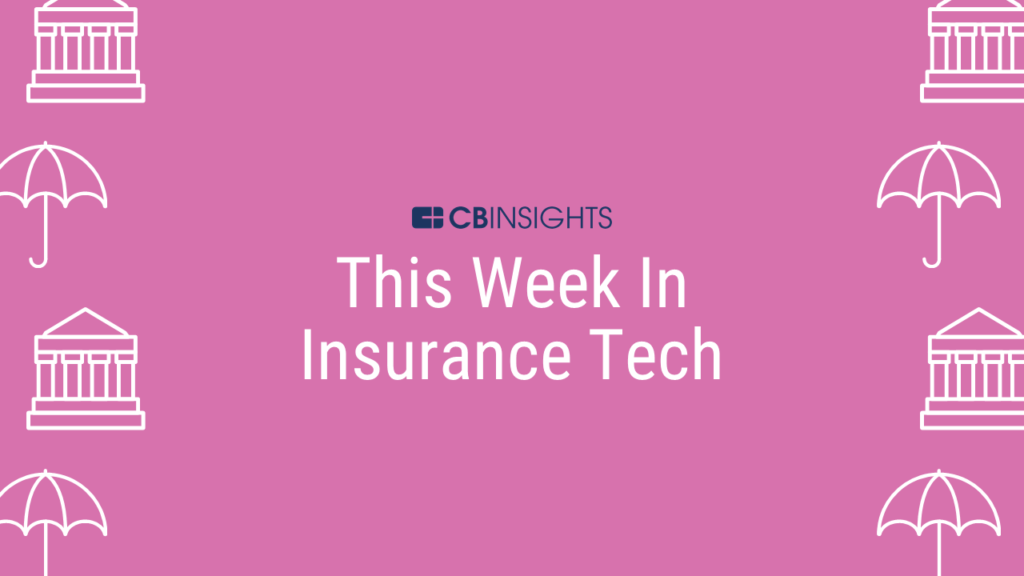 Hi there,
Here's what went down in insurance tech this week.
Deals & Exits
P&C
Concirrus, a London-based digital auto and marine insurance platform, raised a $20M Series B led by Albion VC. Eos Venture Partners and IQ Capital Partners also participated in the round.
Tinubu Square, a France-based credit and surety software provider, raised a $16.3M private equity round led by Long Arc Capital and BPI France.
Talege, a Reno, Nevada-based digital insurance platform, raised a $5M Series A led by Merus Capital. Calibrate Ventures, WTI, and Hallador Investment Advisors also participated in the round. 
N2uitive, a Seattle-based claims interview platform, raised $1.3M in an angel investment from Cascade Seed Fund and others.
Life
Mutumutu, a Prague-based online life insurance provider, raised $1.3M in funding from Societe Generale Assurances.
Health & benefits
Friday Health Plans, a Colorado-based health insurance and benefits platform, raised $21.1M in funding from undisclosed investors.
Simplee, a Palo Alto, California-based healthcare expense platform, was acquired by Flywire for an undisclosed amount.
Multi-line
Huize, a Shenzhen-based online insurance agency platform, raised $55M in its IPO on the Nasdaq exchange.
---
PARTNERSHIPS
Answer Financial leverages CoverWallet platform for small business insurance
Answer Financial, a leading US personal lines digital broker and Allstate subsidiary, is partnering with digital SMB broker CoverWallet to provide its customers with access to small business insurance policies. CoverWallet, which was acquired by AON in November, has recently built out its B2B capabilities, licensing its technology for other insurance companies and agents to build out their own digital agencies.
Cover Genius partners with auto dealer management system
Cover Genius, a Sydney-based distribution platform, has partnered with Automatrix, an auto dealer management system, to provide auto insurance at the point of sale. Customers will be able to get full damage and liability coverage as a result of this partnership. Cover Genius will be the sole insurance and warranty partner for Automatrix, which facilitates 20,000 auto sales annually. 
Nationwide partners with smart home sensor provider Notion
Nationwide has partnered with Denver-based smart home sensor provider Notion for its homeowners insurance customers to protect against costly losses. Customers who sign up for the program will be able to purchase Notion's smart home sensors — which can detect water leaks, open doors, and temperatures — while also saving on their homeowners insurance premiums. San Francisco-based insurtech unicorn Hippo has also partnered with Notion to provide sensors for its homeowners insurance customers.
---
PRODUCTS, PEOPLE, AND CUSTOMERS
Zesty.ai opens up AI lab in Montreal
Oakland-based Zesty.ai is opening up a new research center in Montreal dedicated to developing new artificial intelligence technologies for the property and casualty industry. Montreal is one of the leading AI hotspots in North America, with a strong university (McGill and Universite de Montreal) and enterprise (Apple, DeepMind, Facebook, and Google) research presence. Zesty.ai uses computer vision technology and property data to help insurance companies more accurately and quickly assess risks. 
VouchForMe adds income protection
Liechtenstein-based peer-to-peer insurtech startup VouchForMe has announced the integration of a new income protection product. The income protection product targets freelancers and provides a predetermined monthly income in case of a long-term illness or injury. A group of individuals all contribute on a monthly basis to create a fund, which pays out when an individual experiences an event that leaves them unable to work for longer than a month. The company also has an auto insurance product that uses social networking to share the cost of deductibles and reduce premiums.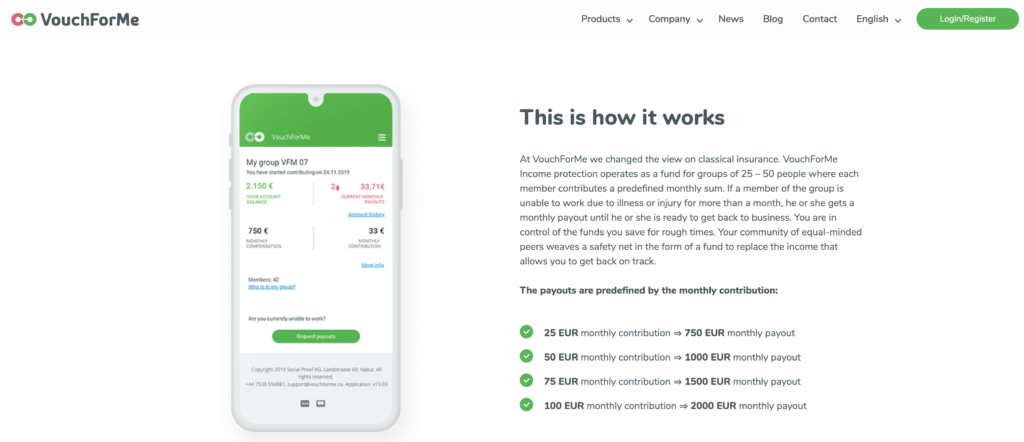 ---
PATENTS
Using smart home devices for catastrophe alert system
State Farm, the leading US homeowners insurer, was recently granted a patent detailing the use of a network of sensors to identify and trigger a response to catastrophic natural disasters. The patent details how capturing data (such as "(i) structural status; (ii) wind speed; (iii) availability of electricity; (iv) presence of water" and more) from private home sensors could lead to a more effective response system than current public systems.
The occurrence and costliness of natural disasters is likely to rise due to climate change and is a major concern for insurance companies. Quick responses are critical, and with increased adoption of consumer smart home devices, a private network may be more effective than a public network. This patent also reinforces the trend of insurance companies looking to involve themselves in the smart home and wider IoT ecosystems to provide value-added services.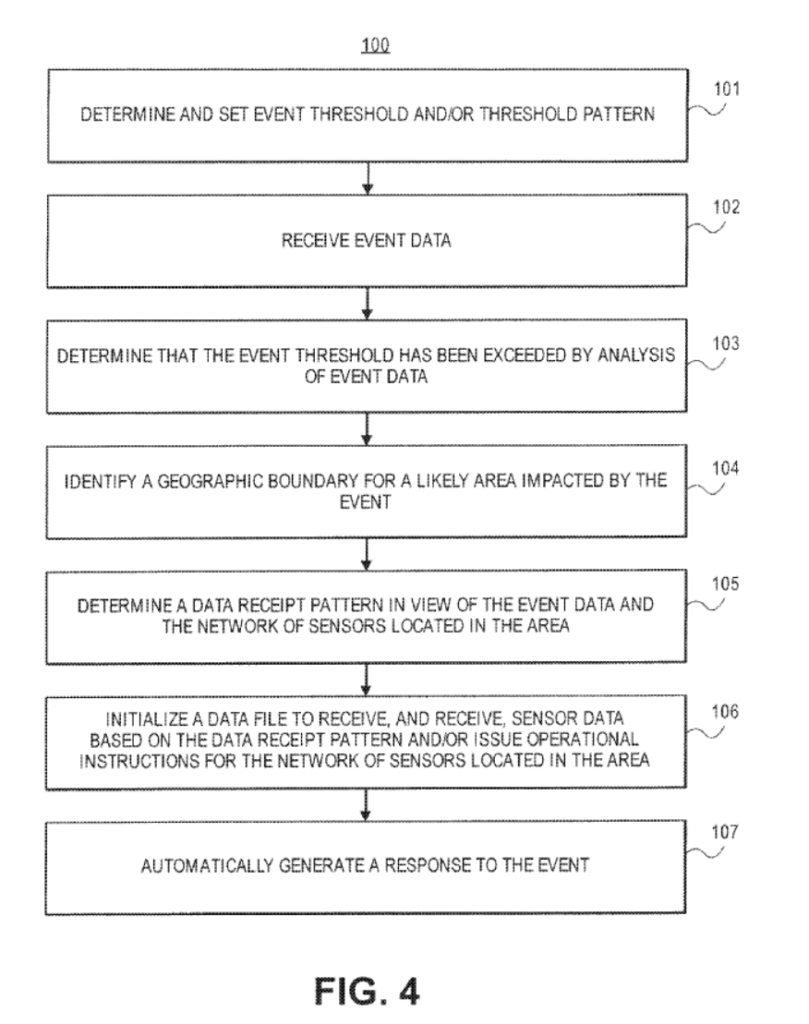 ---
INCUMBENT INITIATIVES
AIG plans for increased tech investment
AIG's FY19 earnings results, released last week, included some encouraging metrics, most notably a profitable combined ratio of 99.8 and a full-year underwriting profit. AIG, the 11th largest and 14th largest US insurance company by P&C and life insurance premiums respectively, according to the NAIC's latest 2018 data, has struggled in the years following its notorious bailout during the 2008 financial crisis. At the time of the bailout, AIG was the 2nd largest P&C insurer and largest life insurer in the US.
The company also elaborated on a long-term strategic positioning plan — named AIG 200 — in hopes of continued profitability. AIG plans to transition its legacy technology to a more modern foundation and move more of its business to the cloud. Among the 10 initiatives outlined, the company aims to build a standard underwriting platform and enhance its digital workflow for its Japanese business.
---
PERSPECTIVES
Does AI uphold or reduce bias?
Artificial intelligence is quickly changing the insurance industry. Perhaps too quickly, according to some. A recent article in Insurance Journal explains the scrutiny regulators are under for balancing the encouragement of technological innovation and combating biases and unfair impact on policyholders. 
Many worry that AI's "black box" algorithms can circumvent the regulations in place that inhibit unfair targeting of certain demographics. Lemonade CEO Daniel Schreiber thinks the opposite, that AI can "vanquish" the biases that exist today. In a recent blog post, the unicorn's CEO explains how AI can more accurately and assess individual risks, and thus individuals pay a price "in direct proportion to their risk." Lemonade currently uses AI for many of its underwriting and claims processes.
To check for biases, Schreiber says the differential loss ratios (a ratio of dollars paid out in claims per dollars earned from premiums) for subgroups like race and gender should be identical. While prices may be different, a consistent loss ratio proves they are not being overcharged or undercharged based on their individual risks.
New York State — which has relatively strict regulations compared to other states — released a notice to life insurers about the use of AI in January of last year. The letter notably stated that "an insurer may not simply rely on a vendor's claim of non-discrimination or the proprietary nature of a third-party process as a justification for a failure to independently determine compliance with anti-discrimination laws. The burden remains with the insurer at all times." 
As of now, there is no perfect answer on how to deal with AI and bias. While AI continues to fundamentally change software as we know it, the discussions on how to most ethically and fairly use this tech will not stop. As we discussed in a previous report, tech companies must confront the ethics of AI, especially in a regulated industry like insurance. 
If you aren't already a client, sign up for a free trial to learn more about our platform.