The investment signals the future of protecting customers' data with privacy enhancing technologies.
Privitar, a UK-based startup focused on developing enterprise privacy software, announced a strategic minority investment from Citigroup on December 10, 2018.
We previously highlighted Privitar as a startup to watch in the market map below.
Unprecedented amounts of customer-derived financial and lifestyle data are fueling advanced analytics and machine learning to drive the future of fintech. However, even as new and richer data streams are linked to insights and innovations, banks in particular are witnessing the emergence of new and significant privacy and business risks.
Since January 2017, roughly 6 billion confidential digital records have been stolen worldwide.
But now, startups are rising to the challenge.
We used the CB Insights database to identify 30+ startups enhancing enterprise data security across 8 categories, including homomorphic encryption, data access management, and more.
CB Insights clients can access this market map with our Collections tool here.
This market map includes private companies only and is not meant to be exhaustive of companies in the space. Categories are not mutually exclusive. 
Please click on the map to enlarge.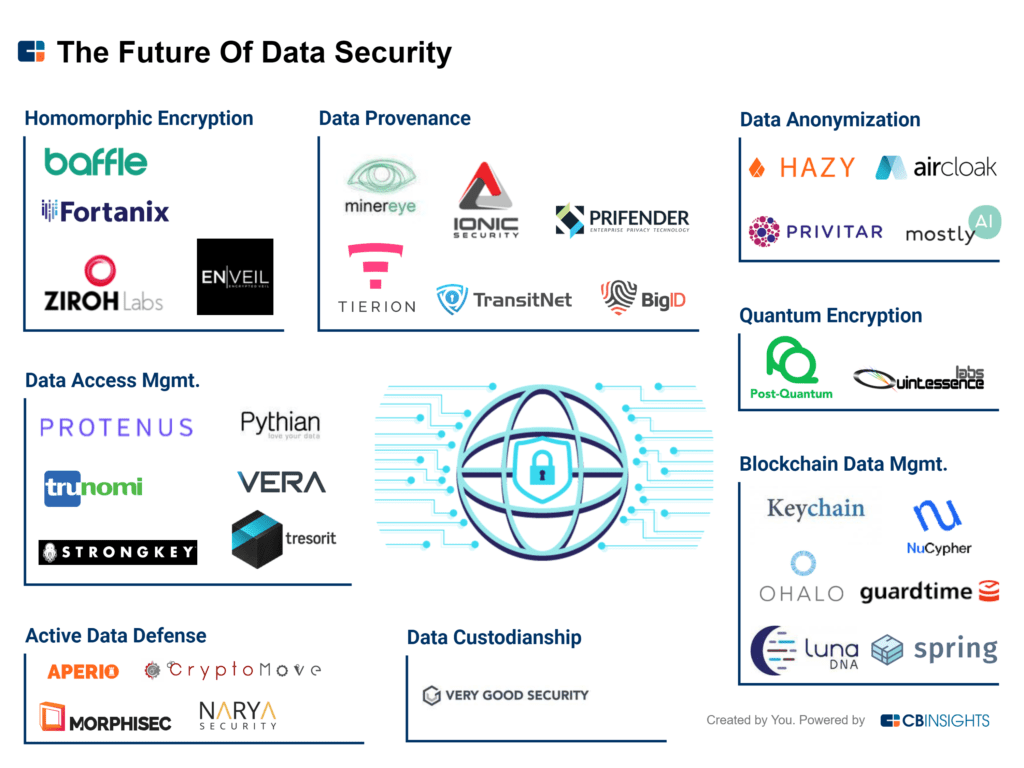 CB Insights clients can explore the detailed descriptions of the map's categories here.
Additionally, CB Insights report on the future of data security offers an extensive review of the startups, emerging technologies, and Big Tech innovations on the cutting edge of securing enterprise data.
If you aren't already a client, sign up for a free trial to learn more about our platform.