Valued at $1B, the insurance comparison platform attained unicorn status and doubled its revenue in 2020. Here are the top-line bullets you need to know.
The Zebra, which offers a digital car and home insurance comparison tool to help customers identify relevant insurance providers, has raised $150M in Series D funding. The round was reportedly led by Hedosophia with participation from Weatherford Capital Management and Accel.
How's the company performing?
Austin-based Zebra is an online car and home insurance comparison site that has a "real-time quote comparison tool," which allows customers to identify and select insurance companies that offer coverage, service, and pricing suited to their unique requirements. It also provides agent support and educational resources to customers.
In 2020, the company's net revenue reportedly doubled to $79M from $37M in 2019, a 114% increase. Zebra has a current annual run rate of $150M.
Zebra's employee headcount has increased 60% from approximately 200 employees in early 2020 to over 325 employees.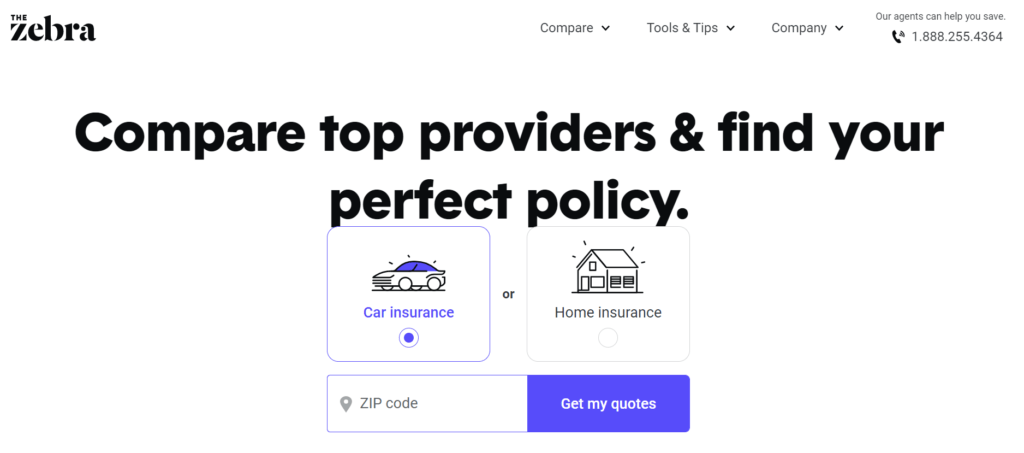 Source: The Zebra
Why does the market matter?
The insurance technology market is projected to grow at a 48.8% CAGR from 2021 to 2028 to reach an expected $61B (by 2028), according to Grand View Research.
The ease of comparing different insurance offerings, including their cost, key aspects, and other benefits, are leading the demand for insurance aggregators.
Concerted efforts from both aggregators and insurers to cross-sell into the commercial market is expected to lead further expansion of the industry.