In our fifth edition of The Transcript, we unpack Bluecore vs. Salesforce, questions to ask spend management vendors, and more. Yardstiq is powered by CB Insights.
In today's newsletter, we mined Yardstiq's interviews with software buyers to highlight: 
Dig in. 
Bluecore email delivery offer wins vs. Salesforce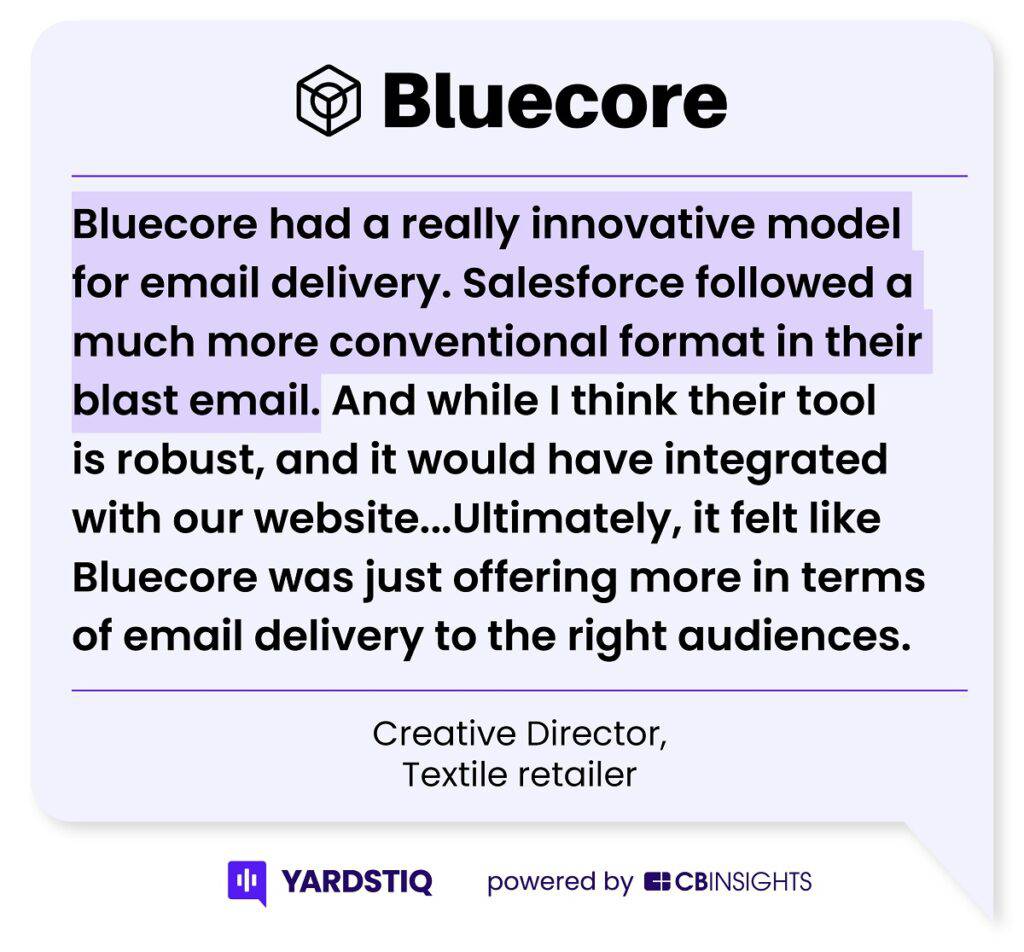 Bluecore's bread-and-butter is helping retailers develop personalized email campaigns to engage their customers. 
In August 2021, the company entered the unicorn club with a $1B valuation.

Salesforce ($150B+ market cap) has also looked to capitalize on the growing opportunity in online sales.
In addition to internally building out solutions, the CRM giant has ramped up its acquisitions and investments in the e-commerce & digital marketing space.
We previously highlighted e-commerce & digital marketing as one of Salesforce's strategic priorities in this strategy map based on its investment, partnership, vendor, and M&A activity.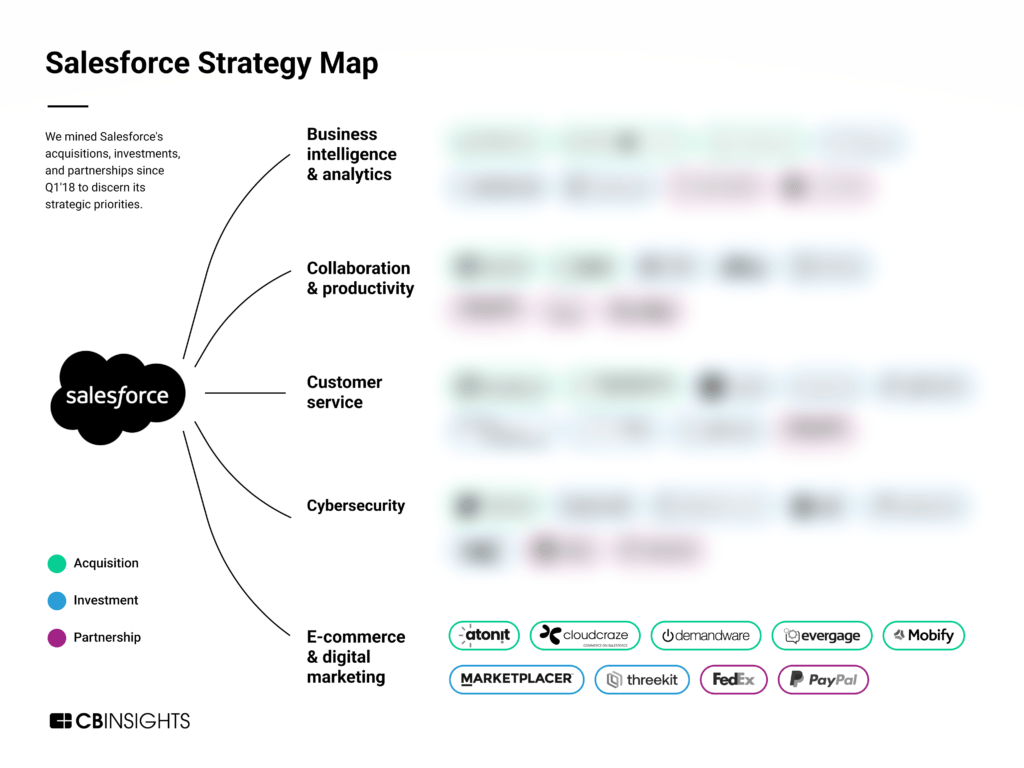 Who's winning (and why) against Salesforce? Find out with Yardstiq's analyst-led transcripts.
And for more on the marketing automation landscape, check out our free Buyer's Guide here and Vendor Scorecard here.
Cloud push could lose Dremio this customer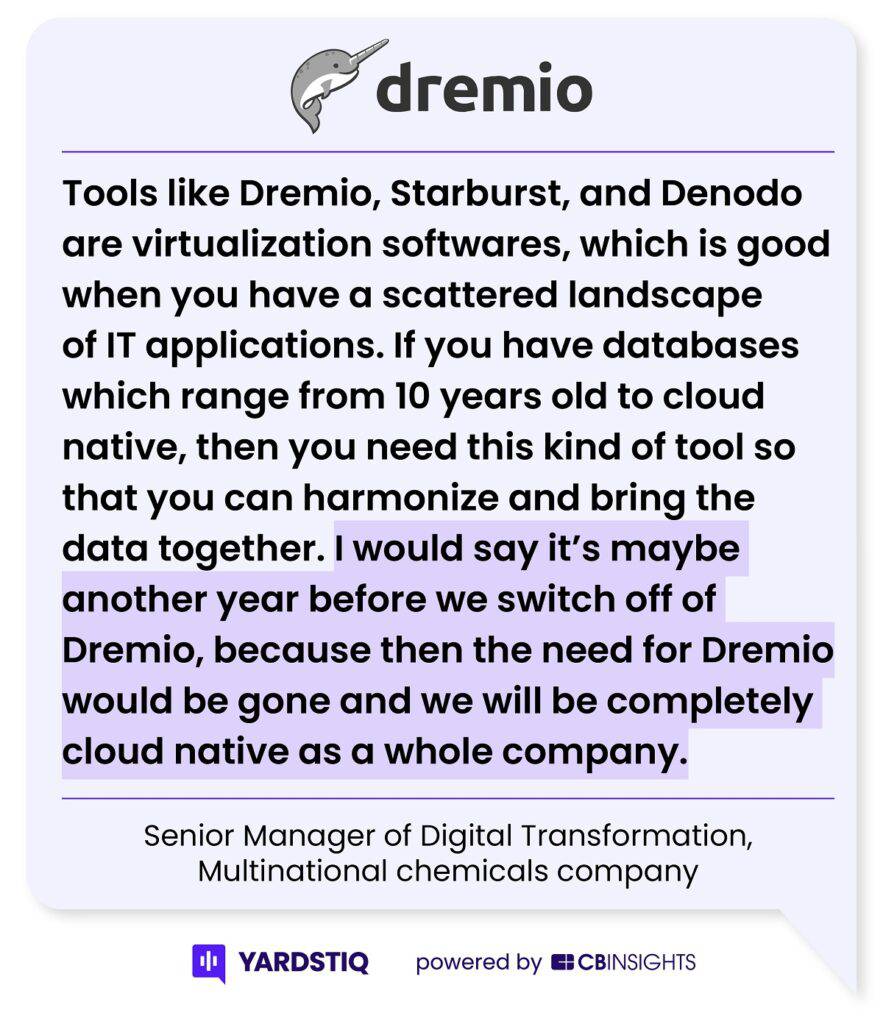 Fleet management: Samsara comes out cheaper than veteran Omnitracs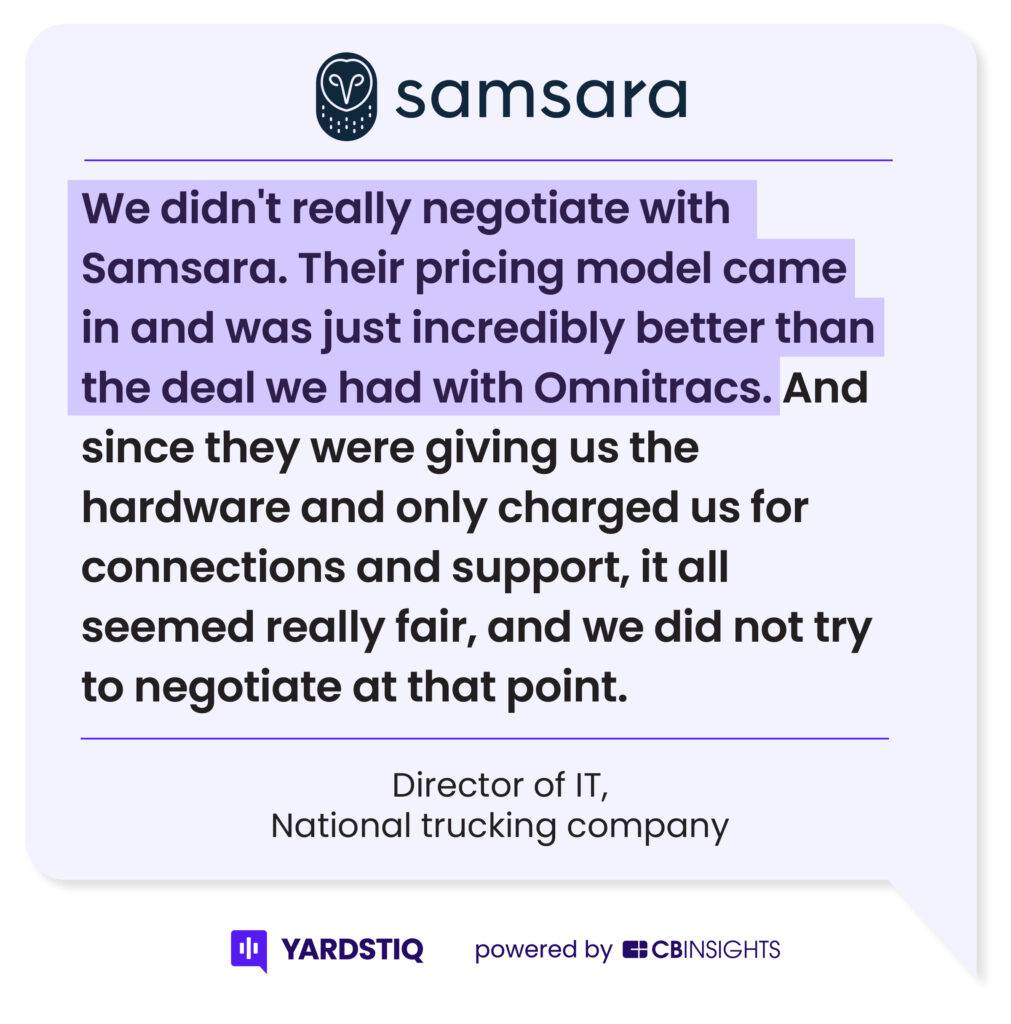 Manage that bread
How do software buyers evaluate spend management companies?
We spoke to buyers of several providers including:
Our goal was to learn about their evaluation criteria and questions.
Some of the buyers interviewed in this report include: 
CFO at $100M+ funded fintech

VP of Finance at $1B+ valuation technology startup

Co-founder at $100M+ funded e-commerce company
Get the Spend Management & Corporate Cards Buyer's Guide here.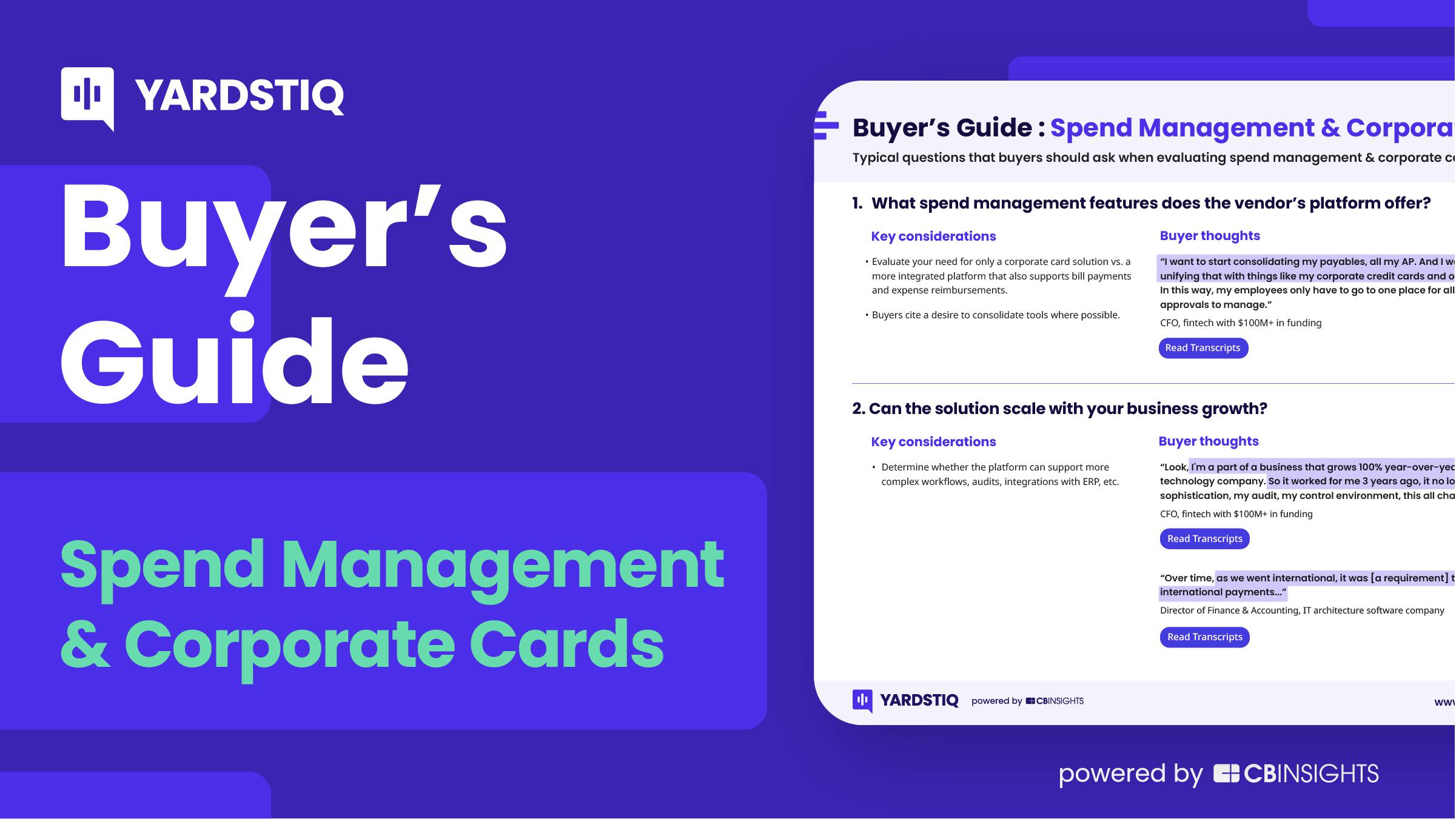 Why did we build Yardstiq? We broke it down here. 
If you aren't already a client, sign up for a free trial to learn more about our platform.