M&A activity has surged — but M&A often results in the acquired asset atrophying over time. Here are 4 "merger trouble" insights from Yardstiq's interviews with software buyers.
M&A is a key aspect of companies' growth strategies (see our Book of Strategy Maps). 
In 2021, mergers and acquisitions surged 60% year-over-year.
Deals remained elevated in 2022.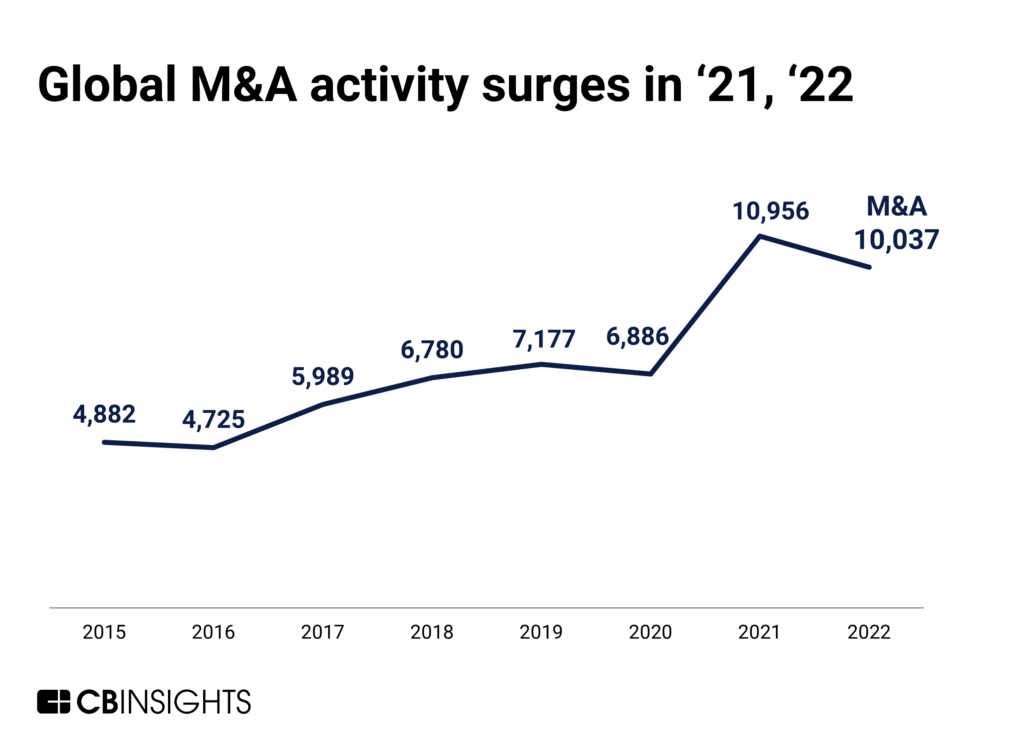 But M&A often results in the acquired asset atrophying over time. 
Here are 4 "merger trouble" insights about companies like PayPal, Salesforce, and Okta from our conversations with software buyers.
For more on SaaS consolidation, check out last week's newsletter. 
PayPal's product breadth undermined by "disjointed feel," per this buyer
PayPal has acquired so many different companies to kind of get this product breadth, which is great. They have everything you want pretty much in the payment processing world. The part where I think PayPal struggles is they've done a lot of that through acquisition, and so there is definitely a disjointed feel on some of those products. They don't necessarily work as well, and the teams aren't as educated on it, and integrations are harder, customer service is harder, and kind of getting 100% of what you pay for is a little bit harder. — Head of Operations, $1B+ valuation technology startup
Read the full transcript here.
Automation platform Workato's flexibility stands out vs. MuleSoft (Salesforce)
The MuleSoft pricing process, I don't know, I think it's Salesforce. They just took forever. I mean, my goodness, it was really difficult negotiations. Workato, on the other hand, their process was much easier from terms and conditions, pricing — very transparent, very flexible. MuleSoft, their flexibility, I wouldn't say that's part of their core competency. I think that just goes back to Salesforce and the way they do business. — CIO, $1B+ market cap consumer products company
Read the full transcript here.
Salesforce acquired MuleSoft for over $6B in 2018. We previously looked at the companies winning deals against Salesforce here.
Plaid's shift in strategy post-failed acquisition with Visa lost this customer
We had been using Plaid for some time. Actually, I thought the technology was very good. After their failed acquisition by Visa, they really changed strategy. The sense we got was that their heart just wasn't in the account aggregation business. They were much more interested in coming up with a way of doing transactions and building up their transaction capabilities. We were just thinking strategically about where should we go. We evaluated and said, you know what, let's take a look at others and take a look at a few different options and came away with Yodlee as being the best one for us. — Head of Technology, Fortune 500 company
Read the full transcript here.
Messaging around Okta's Auth0 acquisition remains unclear, according to this buyer
The Okta/Auth0 comparison is really confusing for teams because, for the workforce piece, the workforce identity nexus management, that's really clear what Okta is offering… I think when you look at customer authentication, it's very difficult to see what Okta is offering. And I kind of expected those two products to be integrated into a single product by now, and they're still running separately. That I find very strange and actually I think that undermines some of the messaging that Okta has with their customers. — CISO, Global marketing company
Read the full transcript here.
Payments without borders
Which cross-border payment vendors should you invite to your RFP?
If you're evaluating cross-border payments providers, this RFP Vendor Shortlist will tell you who to invite to based on who your peers are inviting.  
Download the free 1-pager here.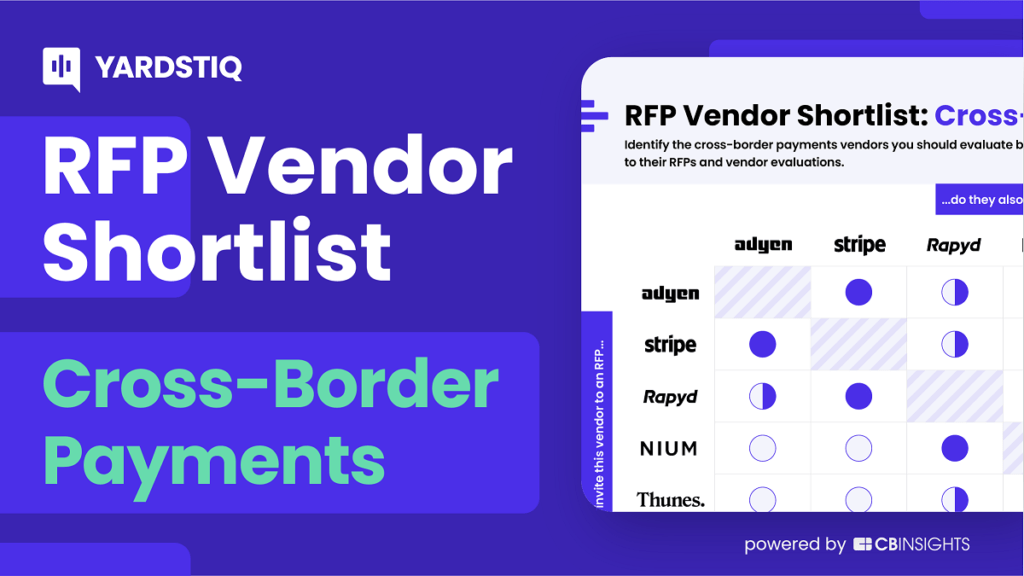 If you aren't already a client, sign up for a free trial to learn more about our platform.