In our sixth edition of The Transcript, we unpack Mobileye and its competition, the omnichannel communications battle, and more. Yardstiq is powered by CB Insights.
Welcome to The Transcript.
Read on for: 
New here? Each Monday, we highlight insights from Yardstiq's analyst-led interviews with software buyers, a new product from CB Insights. Send us the names of companies or markets you'd like to see featured.
Mobileye just IPO'd and is currently ahead of the competition, but no renewal guaranteed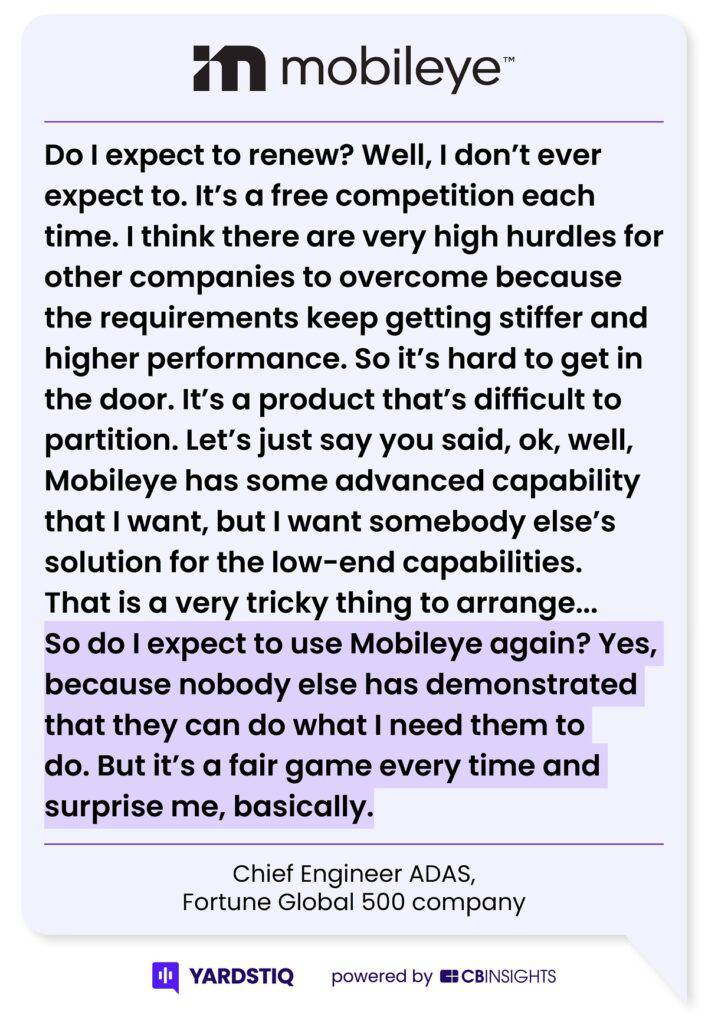 Mobileye is a leading developer of advanced driver assistance systems (ADAS) — tech that assists drivers with features like collision warnings and lane-keeping.
In 2017, Intel acquired Mobileye for just over $15B. On Wednesday, Intel took the company public at a valuation of about $17B.
Mobileye has partnered with automakers like Ford, Volkswagen, and BMW to implement its tech in their vehicles, as the business relationships data from its CB Insights profile highlights.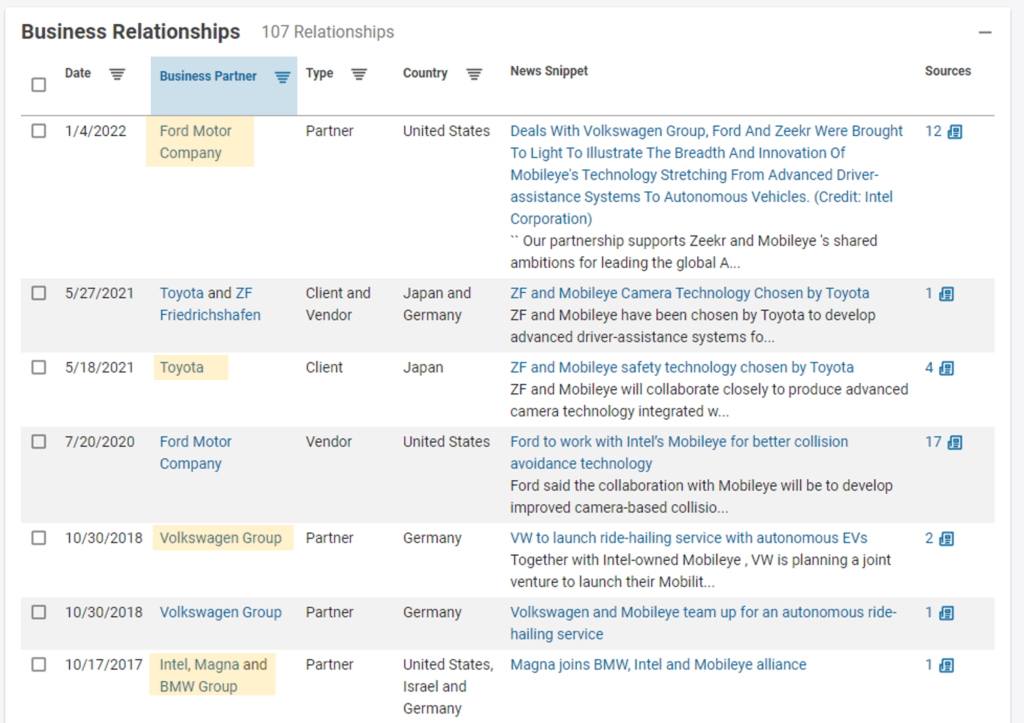 As fully autonomous vehicles at scale remain elusive, automakers like Ford have been refining their go-to-market strategy in the autonomous driving space (see Ford's strategy map here).
Last week, Ford and VW announced Argo AI — the autonomous vehicle startup they backed with billions — would be shutting down. Ford intends to focus on developing ADAS.
Learn more about Mobileye and the ADAS landscape with Yardstiq.
Satisfied Snyk customer has extended contract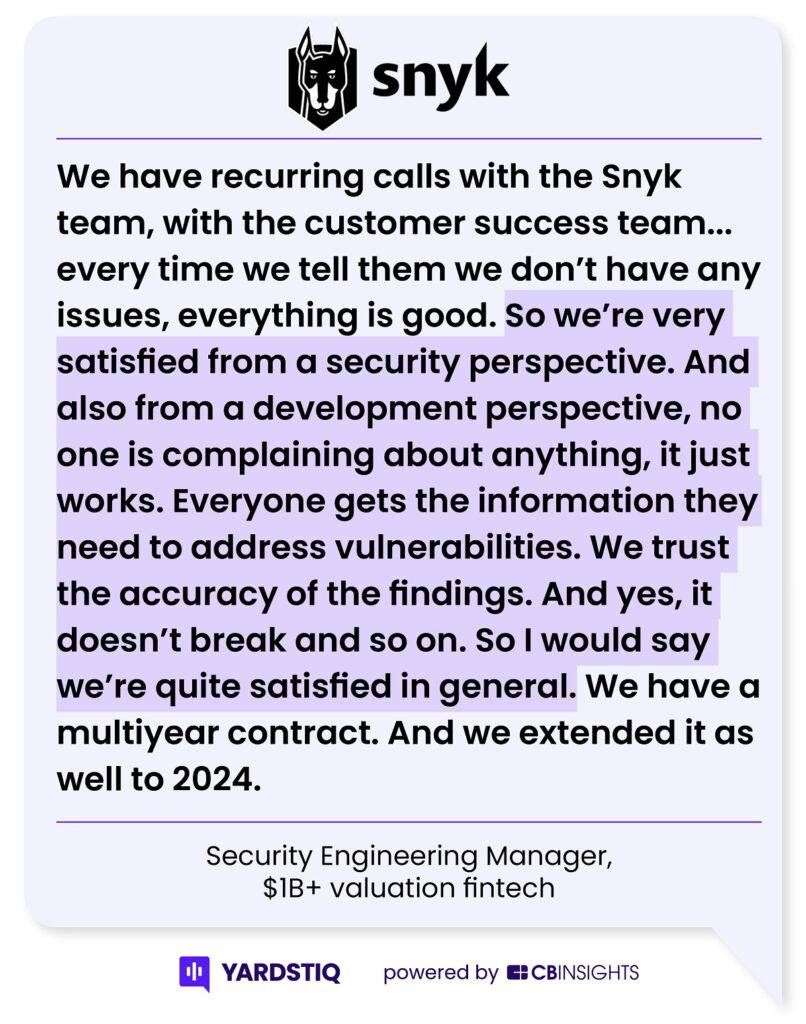 This buyer of Snyk is clearly very happy, which may be one reason the developer security platform has seen its valuation 8x since joining the unicorn club in early 2020.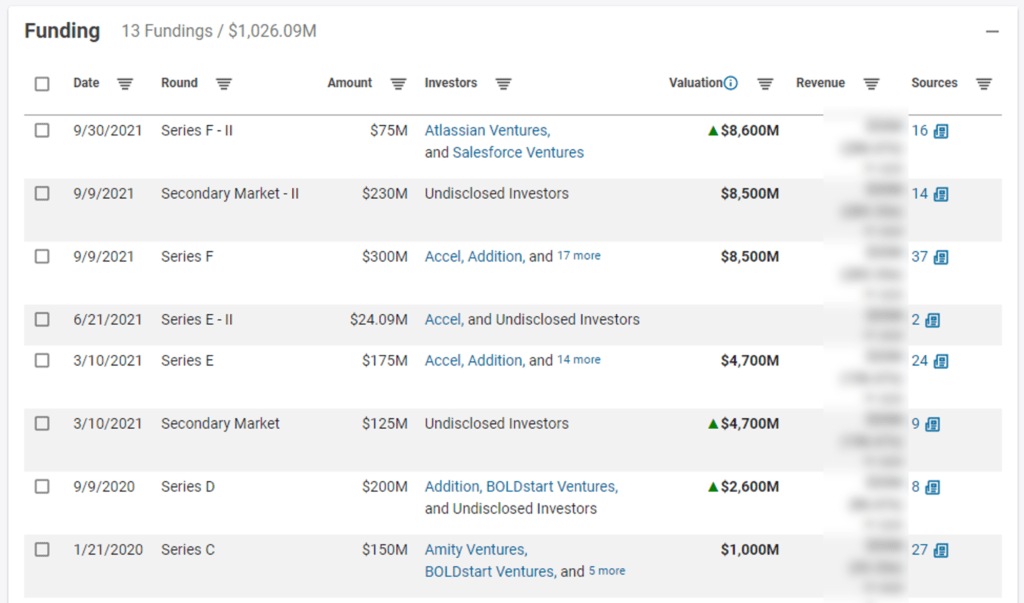 But in the current climate, even high-flier Synk has had to tighten things up. Last week, the unicorn cut 14% of its workforce. 
Tech companies have been tightening their belts as 2021's well of cash dries up amid the public market downturn.
You can get more insights from Snyk customers on pricing, satisfaction, and product quality with Yardstiq. 
Canva's customer success is lacking for this buyer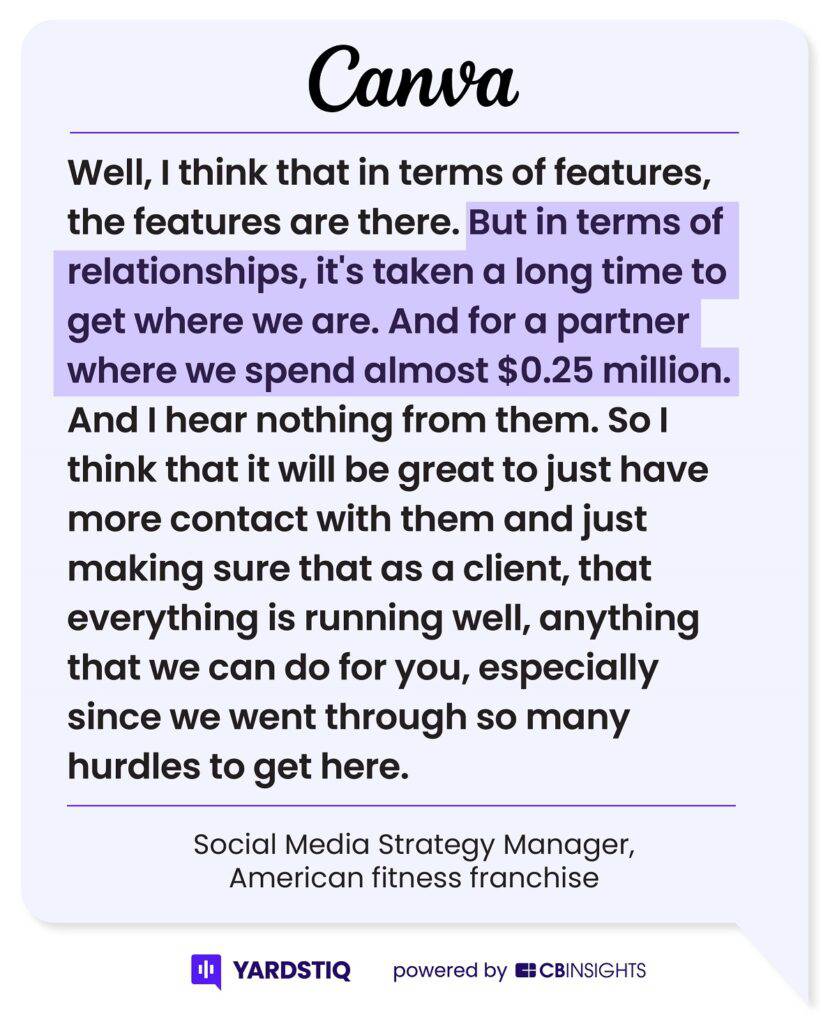 Talk about it
A growing crop of startups are making it easier for companies to communicate with their customers.
These companies offer APIs that allow businesses to power conversations across channels like email, messaging, and voice as well as integrate customer engagement features directly into their websites or mobile apps.
To understand the competition, we talked to buyers who recently evaluated solutions including: 
Download our 1-pager to compare top omnichannel communications vendors at a glance.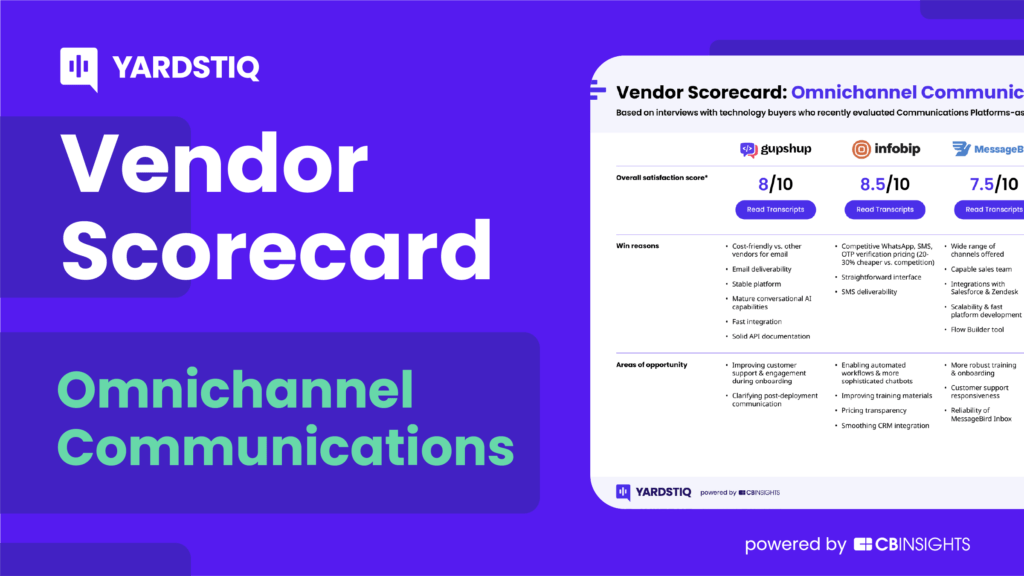 If you aren't already a client, sign up for a free trial to learn more about our platform.