In our seventh edition of The Transcript, we unpack the rise of global employment platforms like Deel, Papaya Global, and Remote. Yardstiq is powered by CB Insights.
In this issue of The Transcript, we're taking a look at one of the pandemic's hottest tech spaces: global employment platforms. 
The amount of money piling into companies that help businesses hire and pay employees around the world is staggering. 
Papaya Global and 4 of its competitors highlighted below have raised more than $2B in equity funding combined since the start of 2021.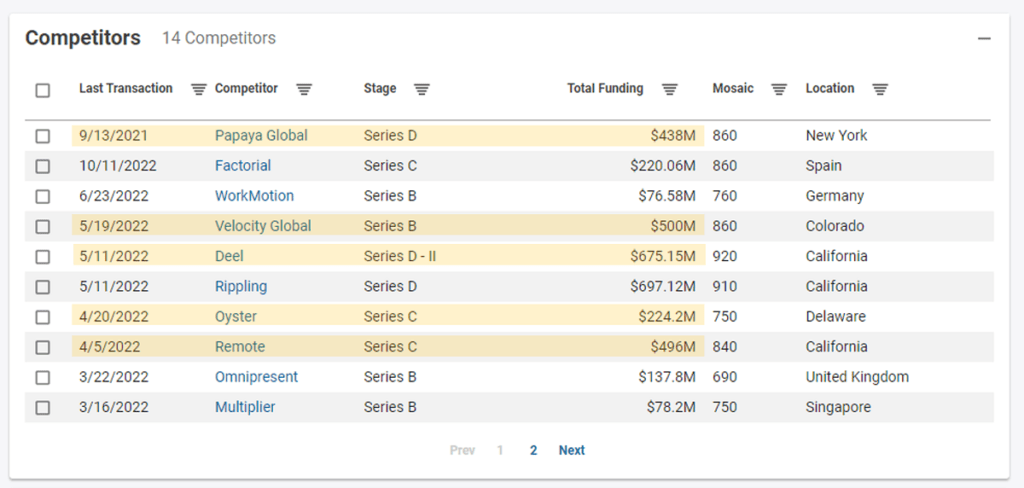 To dive deeper into the market, we mined Yardstiq's analyst-led interviews with customers of Papaya Global, Velocity Global, Deel, Oyster, and Remote. 
Keep reading for their thoughts on: 
Product differentiators

— where Oyster could catch up to Deel

White space

— what Velocity Global and Papaya are missing in sales convos

Disrupting incumbents

— why Papaya beat out ADP 

Market outlook

— hiring freezes and the impact on Remote
Let's go.
Deel's market depth outpaces Oyster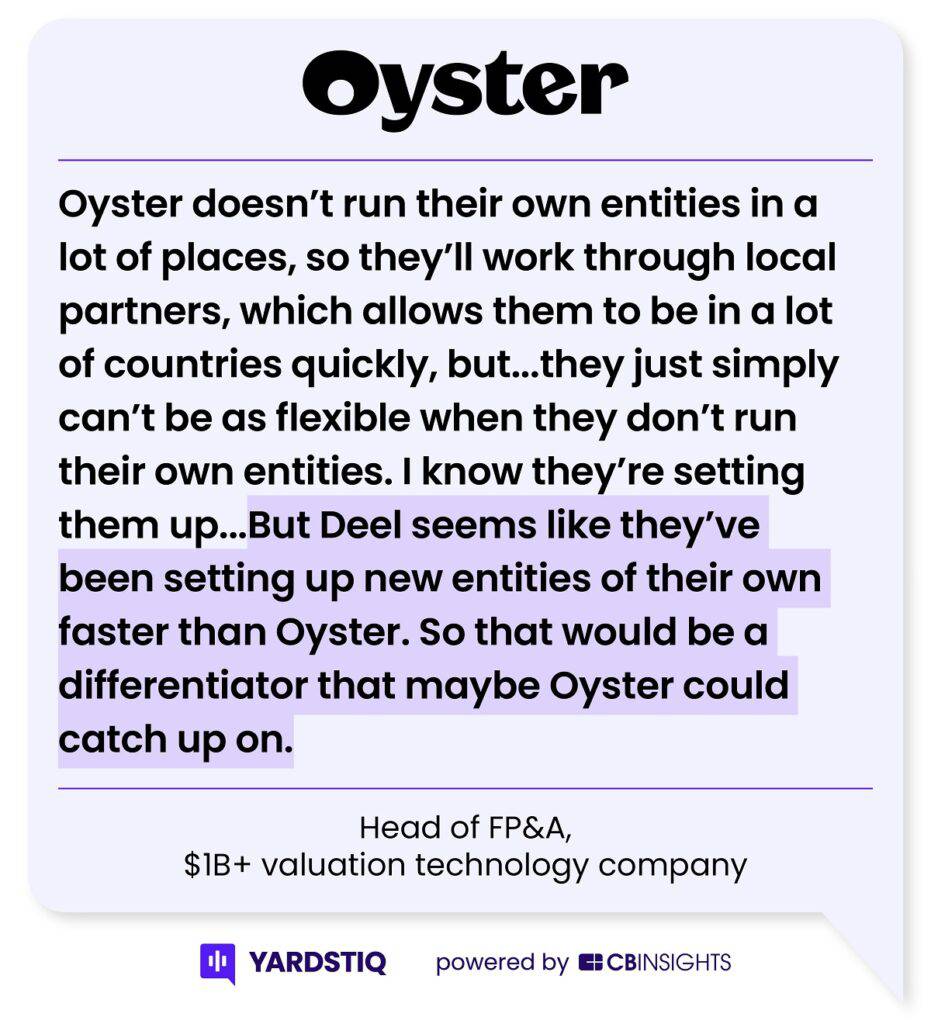 As distributed workforces become the norm, global employment players have looked to offer their services in as many countries as possible.
But these footprints are not all created equal, as the buyer above highlights.
Papaya and Velocity "under-index" on the experience they provide to employees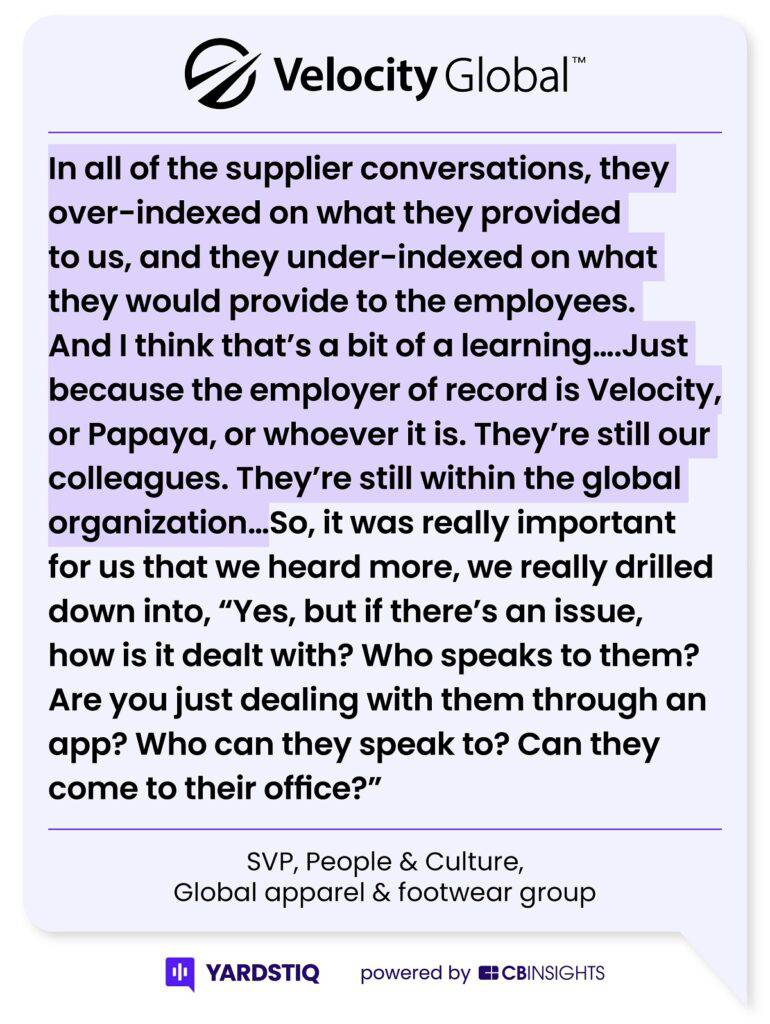 Global reach is a key evaluation criteria for buyers. 
But this SVP notes that the employee experience — and how vendors create a consistent one across a global workforce — is missing from the conversation.
Papaya is quicker to market than ADP Streamline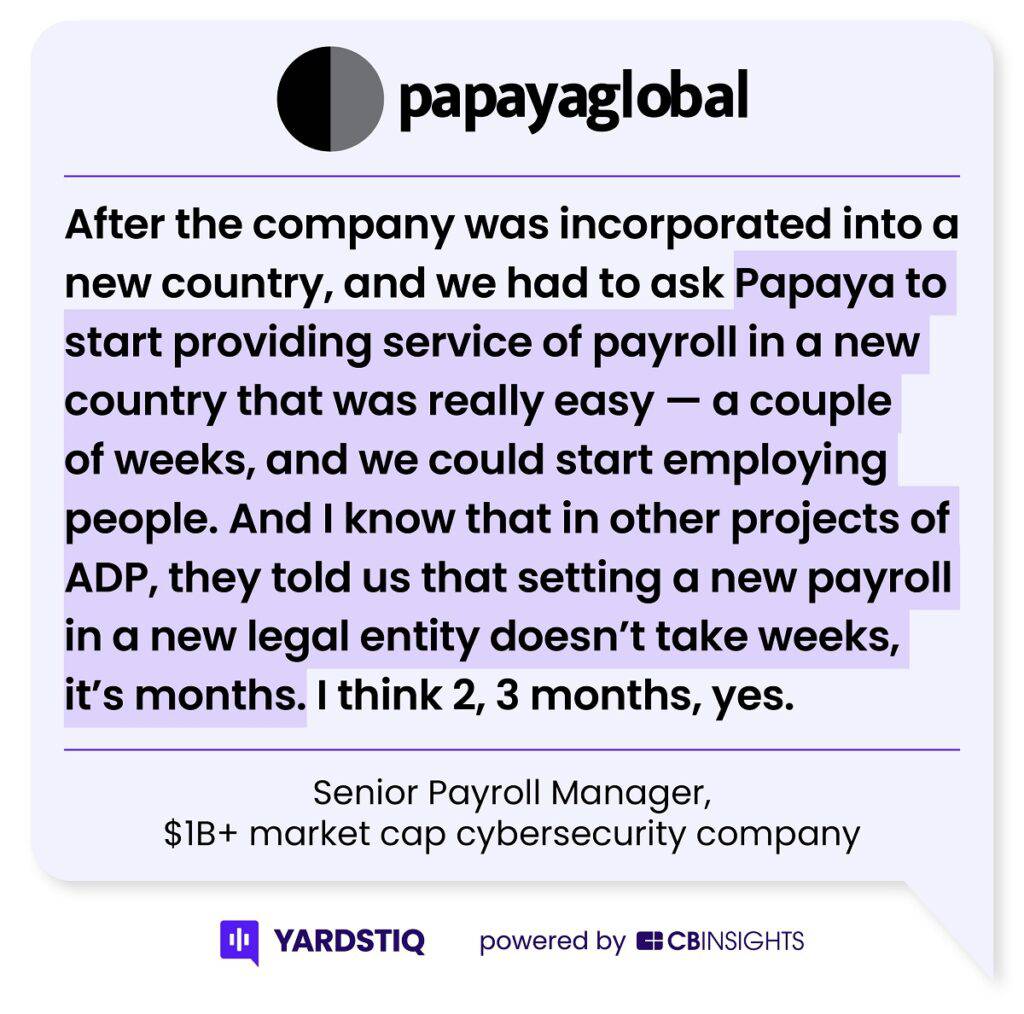 These companies are competing fiercely not only with each other but also legacy players, like ADP. Their speed is proving to be a potent weapon against incumbents.
In March, Papaya Global acquired UK-based money transfer company Azimo for reportedly around $200M to expand into new markets and to keep the product innovation velocity high.
Customer of Remote freezes opening new contracts
Startup hiring is slowing in the US and Europe, according to this customer.
Should we anticipate additional M&A in the market? Given so much money has flown to this space, expect consolidation.
As a buyer of these employment platforms, it's particularly important to know who is well-positioned to win over the long term as M&A often results in the acquired asset atrophying over time. 
There's more
Our Global Employment Vendor Scorecard compares Deel, Papaya Global, Remote, and more across areas including:
Customer satisfaction

Win reasons

Pricing
Download the free 1-pager here.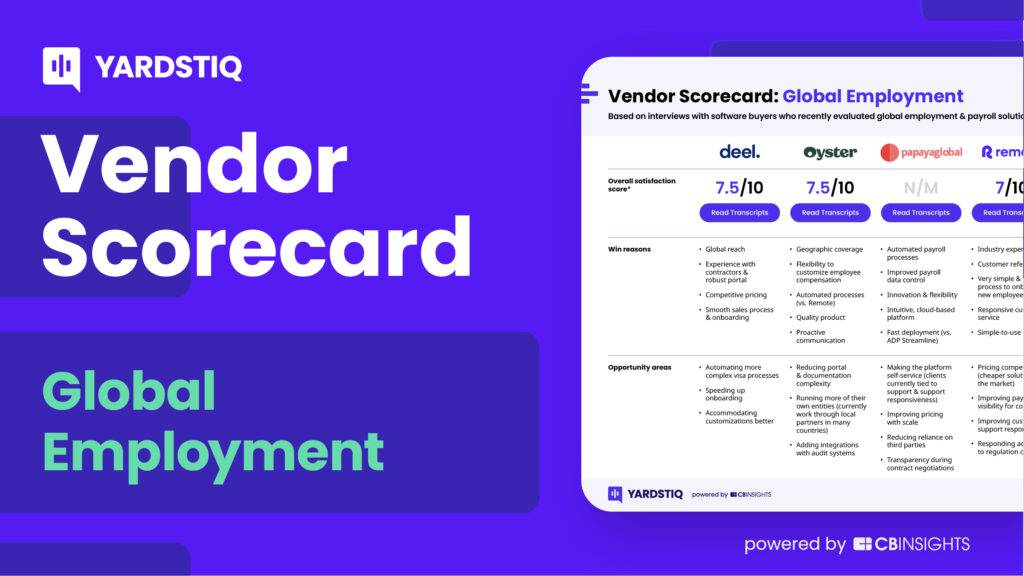 If you aren't already a client, sign up for a free trial to learn more about our platform.