From providing personalized recommendations to offering ultra-convenient ordering, we look at how brands and retailers can use text messages to better connect with consumers and boost revenue.
Large tech players and retailers are increasingly rolling out new chat features amid pandemic-related lockdowns and social distancing measures.
For example, Google recently unveiled an updated version of its business messaging tool in Google Maps and Search and said it would offer it to a broader range of businesses. Meanwhile, grocery retailer Albertsons announced it was partnering with Nuance to offer a live chat feature for online grocery shoppers.
Download The State of Retail Tech Q2 2022 report
More specifically, text messages have been gaining traction as a low-cost, high-impact, intimate, and under-utilized medium for brands and retailers to connect with consumers.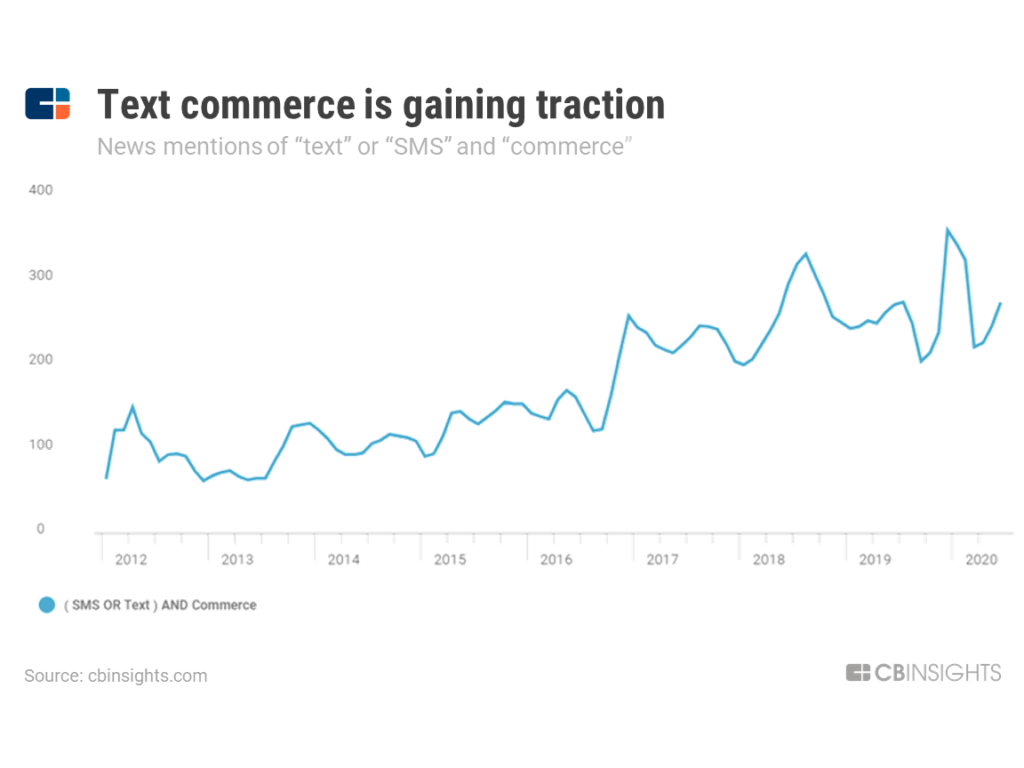 SMS, WhatsApp, and other messaging apps can help consumer-facing companies foster more authentic 1-1 relationships with online customers. Text messages are also a very efficient way to reach consumers, with multiple sources putting SMS open rates close to 100% compared to 20% for emails.
Below, we identify 3 ways consumer-facing companies can leverage text messaging features to improve the customer experience across their path to purchase.
Text messages for a true customer-centric journey
E-shopping human advisors: Texting can help bring the personalized experience available in-store to online customers by easily connecting them with in-store sales associates or experts.
In September 2019, Burberry announced it was rolling out a messaging feature in partnership with Apple, allowing its best customers to text sales associates to make appointments, ask for recommendations, and even buy products.
Read more about e-shopping human advisors in our Shopper Engagement Tech Trends To Watch In 2020 report.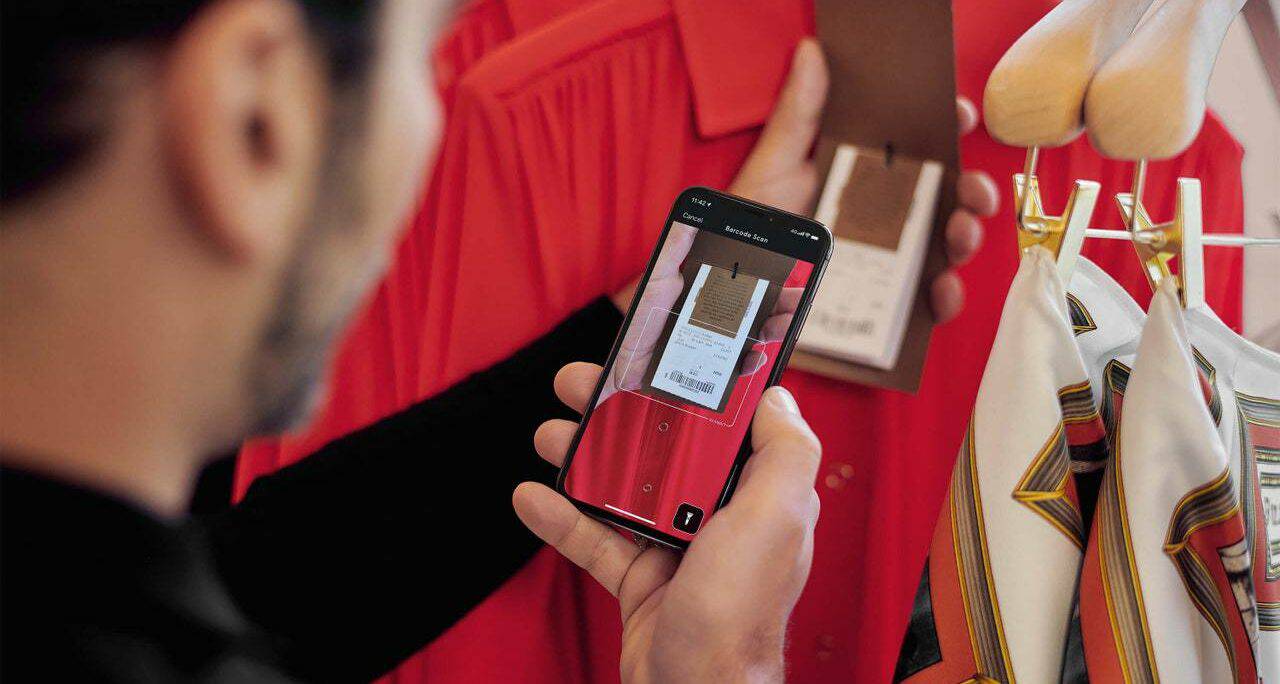 Source: Burberry
Frictionless ordering: Text messages can help reduce the number of steps needed to order a product, thereby improving conversion rates.
Startups such as Iris Nova-owned Dirty Lemon and Verb Energy ask first-time buyers to register their phone number, delivery address, and payment method on their websites and then allow them to create new orders with a single text — removing the need to enter payment method details in the future.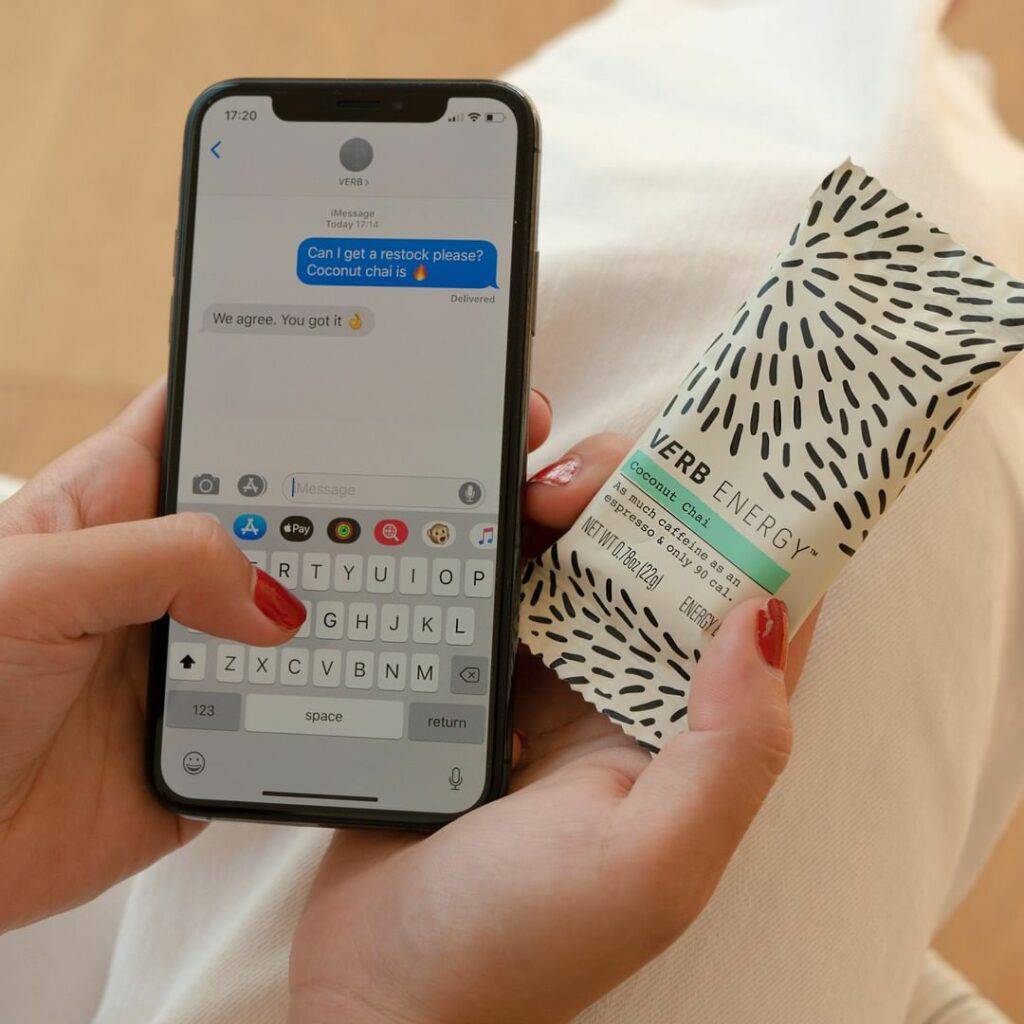 Source: Verb Energy
Post-purchase services: Texting can also help boost customer lifetime value by making it easier for customers to reorder items and companies to offer services.
For example, early-stage startup Taika has printed its phone number directly on its ready-to-drink coffee cans, simplifying the process for customers and potential buyers to ask questions as well as share feedback about the product.
Equal Parts, a direct-to-consumer cookware brand from Pattern Brands, offers a "text-a-chef" service to its customers to help them with grocery shopping, recipes, and cooking tips. The service is currently available to non-customers as well.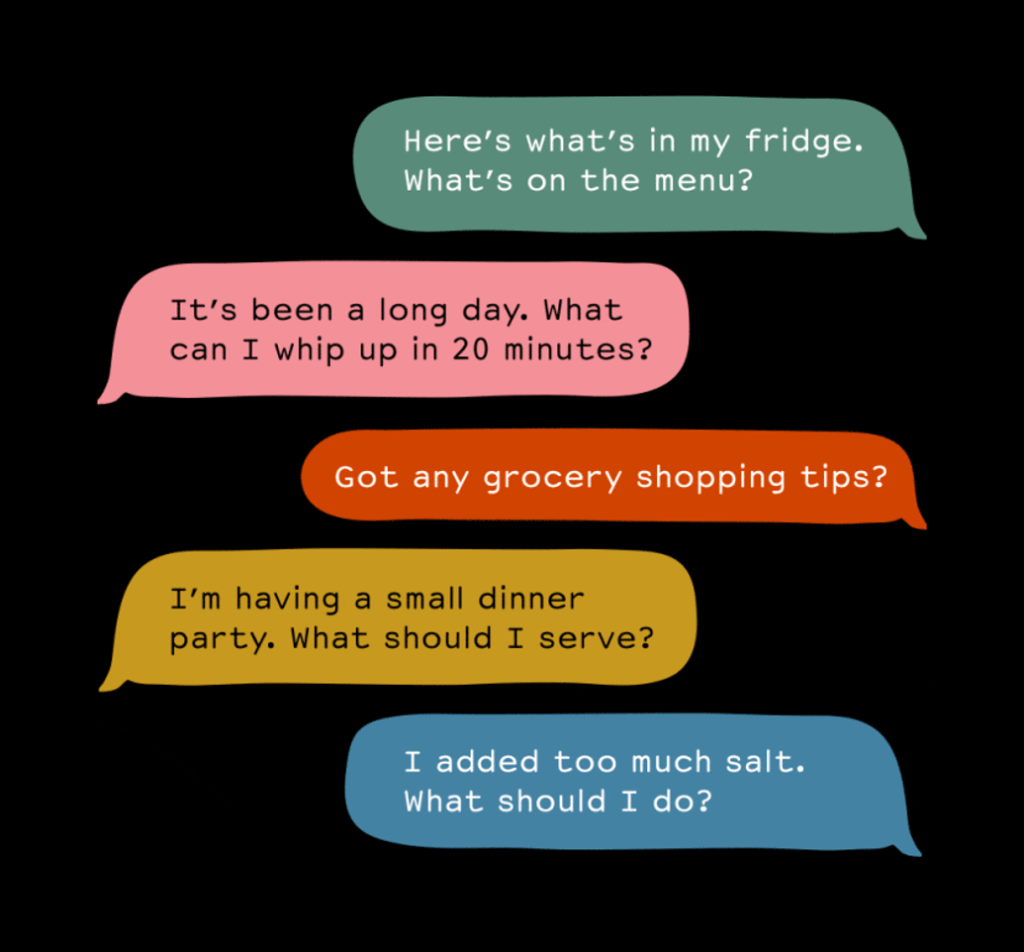 Source: Equal Parts
Text messages for post-purchase services could also come in handy for customers without an internet connection, such as travelers in a foreign country looking to change their flights or campers out in nature wondering how to set up their tent.
Of course, the prerequisite for successfully connecting with customers using text messages is to figure out whether they are comfortable texting with a business or not, and what messaging platforms they are most familiar with.
Scaling text messages across the customer journey remains complicated. Walmart recently shut down its text-to-order shopping service Jetblack, citing its lack of traction and high cost.
But this could quickly change, thanks to recent advancements in conversational AI — which can automate 1-1 virtual interactions while maintaining a human-like conversation — and startups such as London-based Blueprint, which offers software solutions to support text commerce.
If you aren't already a client, sign up for a free trial to learn more about our platform.