Using CB Insights' data, we map out pandemic-era M&A activity in the telehealth space.
In August 2020, Teladoc announced its $18.5B acquisition of Livongo — a deal with major implications for the telehealth industry. The acquisition created a formidable competitor, but beyond that, it also sent a powerful signal about the future of virtual care. 
The acquisition created an integrated, consumer-centric virtual care experience that sits across acute, episodic, and chronic care, as well as across multiple sites of care, including the home, retail environment, the hospital, and more. 

Source: Teladoc
The joint company's tech stack facilitates the capture and analysis of personalized, real-time data that can engage the right provider and care teams at the right time, enabling them to improve outcomes at higher efficiency and lower cost. 
In short, the transaction marked the arrival of an entirely new care model, where telehealth:
is comprehensive, covering primary, behavioral, preventive, and chronic care services
is a completely integrated, interoperable component that complements in-person care
serves as a single digital access point for all patient care needs
enables personalized, longitudinal care with the goal of improved patient satisfaction, engagement, and outcomes
Business combinations like this — especially in a nascent industry like telehealth — can be insightful signals into how the space is set to evolve. Using CB Insights data, we broadly analyzed telehealth M&A activity since the beginning of the pandemic (1/1/2020) to see what trends are emerging in the space.
Please click to enlarge.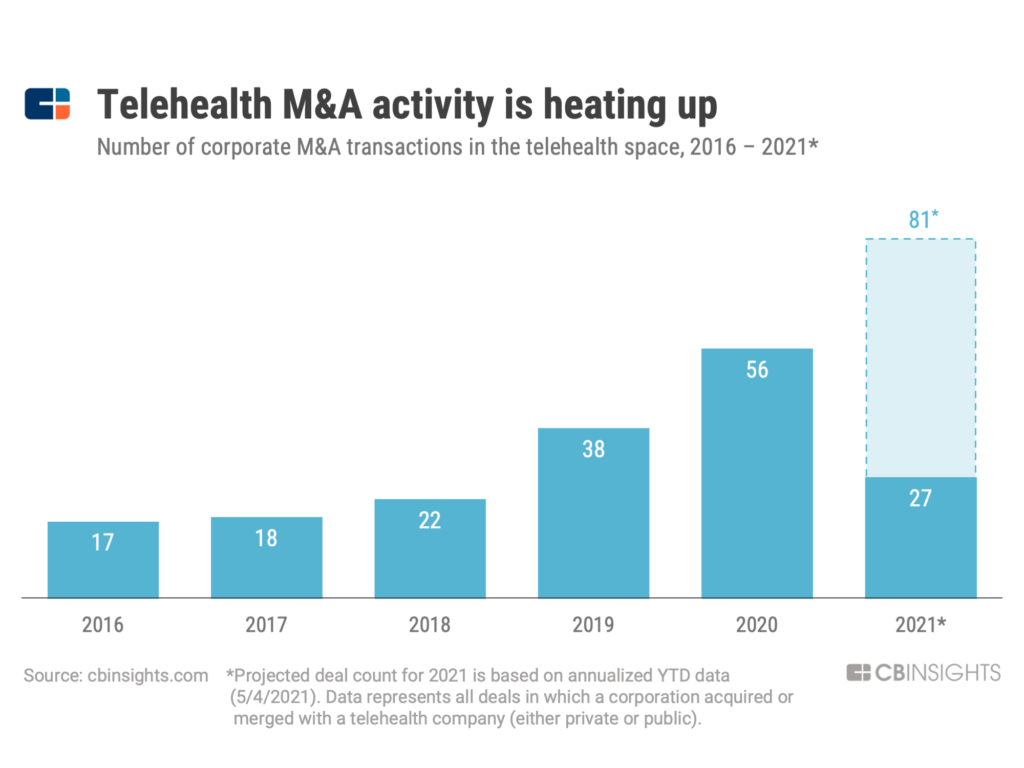 1. Telehealth companies are expanding their geographic footprints
As Teladoc did in 2018 and 2019 with the acquisitions of Advance Medical (Spain) and MedecinDirect (France), telehealth businesses are using M&A to quickly scale across new geographic markets.
Several Canadian companies — like WELL Health Technologies, Wellin5, and Ehave — have made moves outside of Canada. WELL and Wellin5 have both acquired US assets (Circle Medical and Therachat, respectively), while Ehave acquired Jamaica-based MDLink to take advantage of rising medical tourism to CARICOM countries (i.e., for psychedelic wellness retreats).
In Europe, HealthHero has been a notable acquirer. Launched in 2019, the UK-based company has already made 4 acquisitions. Three of them — Fernarzt, MyClinic, and Qare — have allowed HealthHero to expand into Germany, Ireland, and France, respectively. HealthHero reports its latest acquisition (Qare) makes it the largest telemedicine provider in Europe, covering 22M lives.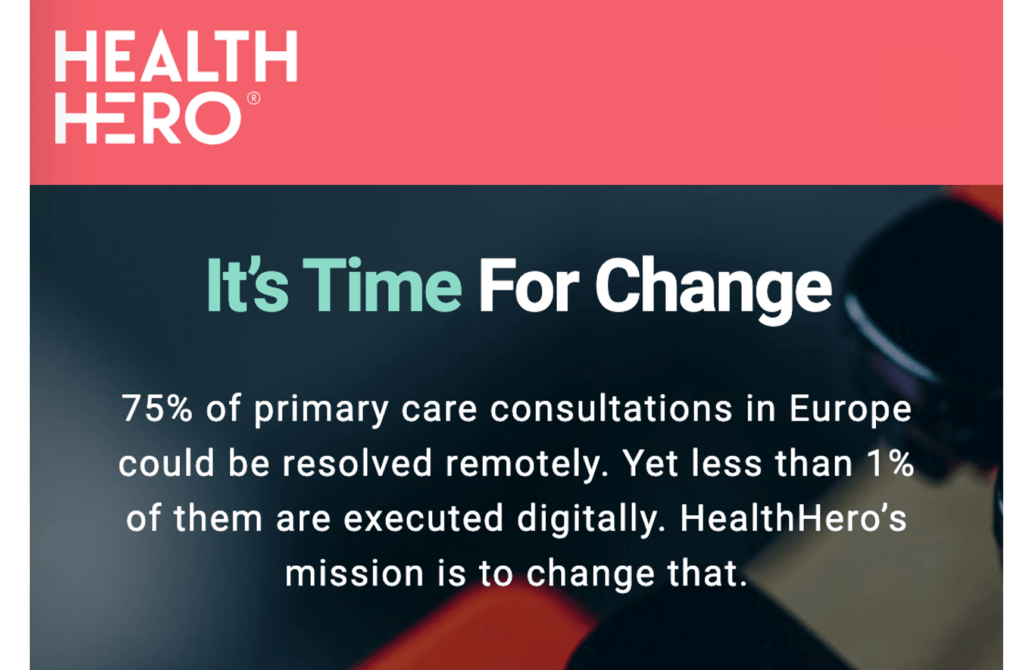 Source: HealthHero
Atrys Health, the first teleradiology company to operate in both Spain and Latin America, has continued to use M&A to grow its presence throughout the Spanish-speaking world. Through its ITMS and Axismed acquisitions, Atrys gained new footholds in Chile, Colombia, Brazil, and Peru.
2. Telehealth businesses are joining forces to offer more comprehensive care
Primary care-centric telemedicine businesses have been joining forces with other, more specialized virtual care companies.