These startups are looking to carve out a space in the growing techwear scene, with products ranging from sustainable "adventurewear" to socks made of recycled coffee grounds.
Techwear, the more futuristic cousin of athleisure, offers everyday clothing that is water resistant, lightweight, easy to move in, and built for the modern age — often including accessories for carrying devices like smartphones and laptops.
The fashion subcategory has its origins in functional, all-weather clothing designed for hikers and constant travelers (such as Patagonia, Fjällräven, and The North Face).
Later on, fashion retailers like ACRONYM, White Mountaineering, and Outlier began to add futuristic styling twists, including pockets designed for phones and other devices, while continuing to leverage the functionality of high-tech materials like Gore-Tex and Schoeller.
In some cultural contexts, like in Japan, techwear has taken on a cyber-like aesthetic, characterized by muted tones and futuristic silhouettes. Japan-based labels such as Yohji Yamamoto and Junya Watanabe have attracted global acclaim for their designs.
ALTERNATIVE PROTEINS, FITNESS TECH, AND GAMING SURGED IN Q3'20
Consumer product startup investment activity spiked in Q3'20 as funding reached an all-time high. Download our free report now.
Today, techwear is beginning to enter the mainstream athletics, sportswear, and activewear markets. Several global brands — including Nike, Adidas, Japanese sportswear brand Descente, and Italian luxury sportswear brand Stone Island — have begun releasing their own techwear lines, while high-profile collaborations between designers and popular brands have helped bolster its public recognition, especially among younger demographics and urban consumers.
Using CB Insights data, we identified 6 startups with techwear offerings. In addition to their techwear lines, many of these companies are also heavily focused on sustainability, from sourcing ethical materials to incorporating recycled clothing materials in their products.
Companies below were selected based on criteria including recency and size of funding rounds, investor quality, and non-financial signals such as news mentions. They are listed in descending order of total disclosed funding. Not all companies listed are solely techwear companies, but all have a significant techwear offering. 
Read more about how tech is making fashion more sustainable here. 
6 Techwear Startups
---
FRANK AND OAK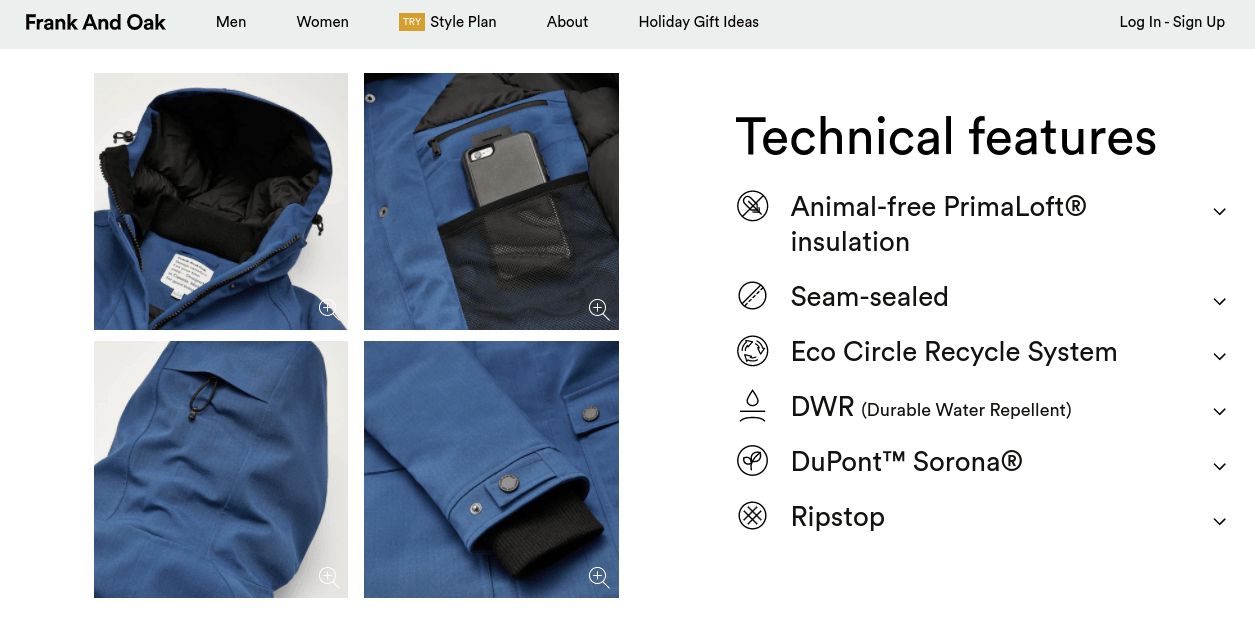 Headquarters: Montreal, Canada
Latest funding round: Series C
Total disclosed funding: $36M
Select investors: Bertelsmann Digital Media Investments, Goodwater Capital, Real Ventures, Rho Canada, Version One Ventures
Frank And Oak is a direct-to-consumer menswear brand with a sustainability focus. The startup uses recycled polyester, wool, hemp, and denim in its clothing, as well as a reduced water usage dyeing process and 100% recycled shipping boxes and shopping bags.
The company's techwear line, Frank and Oak State Concepts, was introduced in 2015. Frank And Oak has since transitioned the collection into its main fall and winter outerwear and layering offerings.
"The idea behind the collection was to create a functional line for today's modern man that can take him from work to play. We built State Concepts with versatility in mind, and to handle any unexpected turns one's day may take." — Co-founder and CEO Ethan Song
---
Atoms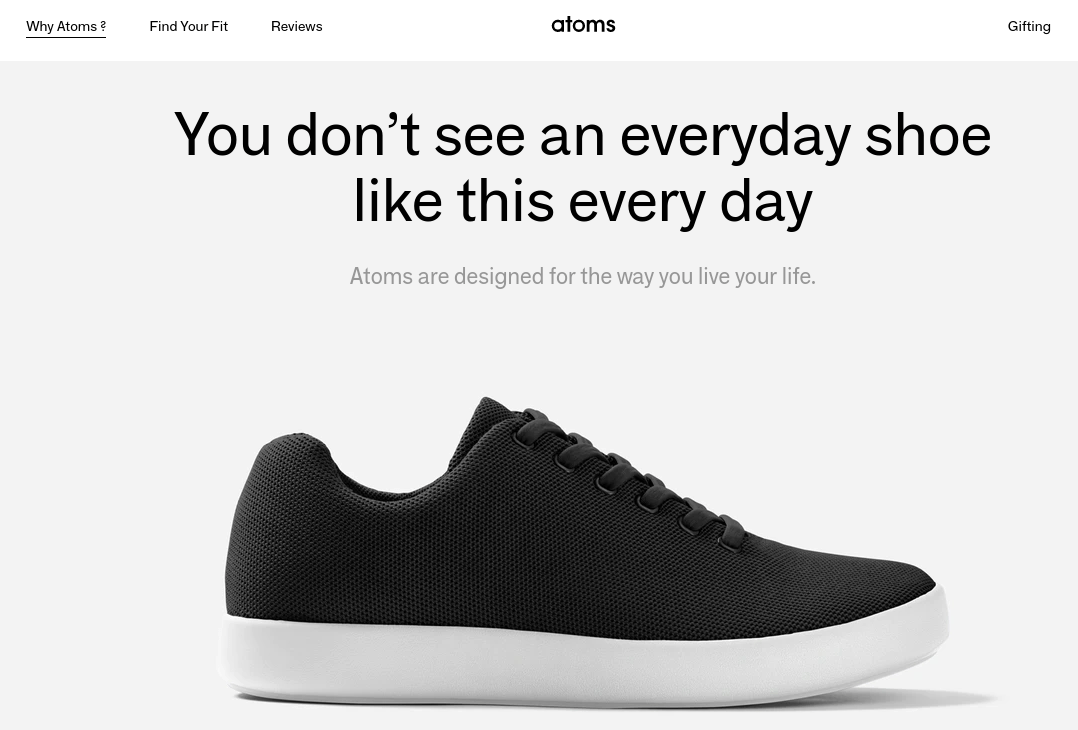 Headquarters: New York City, NY
Latest funding round: Series A
Total disclosed funding: $8.7M
Select investors: Shrug Capital, Alexis Ohanian, Kleiner Perkins Caufield & Byers, Day One Ventures
Brooklyn-based footwear company Atoms' Model 000 shoe incorporates a copper-yarn-lined insole, proprietary shoelaces that stay tied, and a proprietary fabric blend of thermoplastic polyurethane (TPU) and polyester yarn to ward off water, mud, and stains.
To ensure fit is as accurate as possible, Atoms offers quarter sizes and allows customers to buy right and left shoes in different sizes. The company has also broadly committed to "not using materials or chemicals that are harmful to the environment or people" as well as using a yarn dyeing process that is entirely waterless.
---
Pistol Lake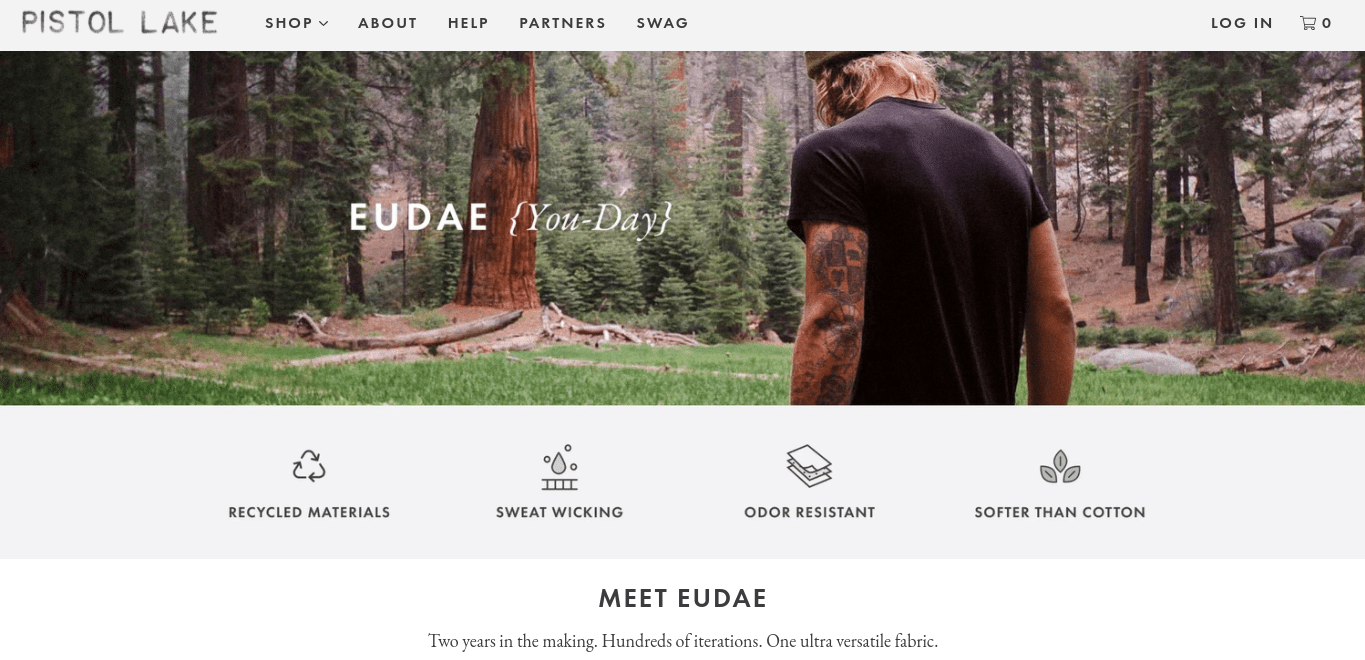 Headquarters: Los Angeles, California
Latest funding round: Seed
Total disclosed funding: $1M
Select investors: Techstars, Slow Ventures, Liquid 2 Ventures
A member of incubator Techstars' 2019 summer cohort, Pistol Lake's main differentiator is its proprietary Eudae fabric. The fabric is made mainly of recycled water bottles and eucalyptus, and functions like a synthetic sports fabric (highly breathable, moisture-wicking, and odor-resistant). The company's design aesthetic focuses on everyday wearability and versatility.
Pistol Lake has partnered with Players for the Planet, a sustainability charity created by professional athletes.
---
Anatomie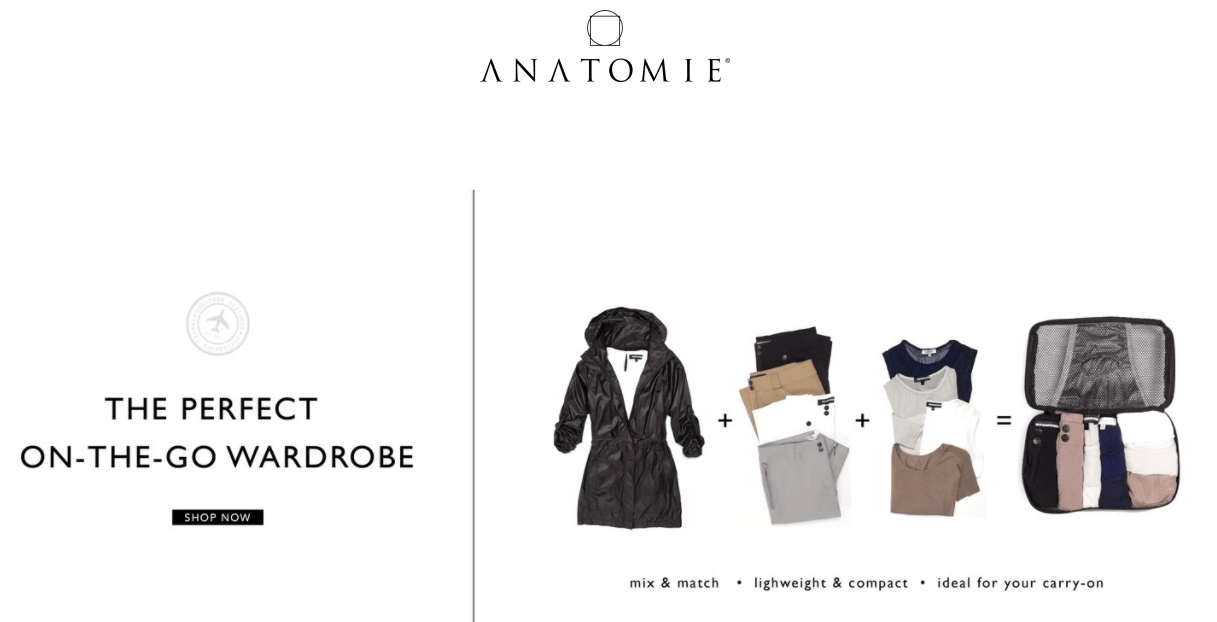 Headquarters: Miami, Florida
Latest funding round: Pre-Seed
Total disclosed funding: $1M
Select investors: N/A
Anatomie focuses on luxury women's techwear and athleisure designed specifically for travel. The startup's core offerings tout features such as wrinkle-free fabrics, extensive extra pockets for travel essentials and devices, comfort and breathability for long flights, and low weight and small form factor for easy packing.
---
Machina
Headquarters: San Francisco, California
Latest funding round: Seed
Total disclosed funding: $.05M
Select investors: Wayra, Highway1
Machina's Out of Body Experience (OBE) technology uses wearable sensors and controllers to allow its clothing to function as an immersive AR controller. By making specific gestures while wearing Machina clothing, users can get social media alerts, answer phone calls hands-free, take photos, or even activate a panic button in an emergency to notify friends, family, or local authorities.
Machina is also committing to sustainable practices. In addition to announcing an annual collection composed of scrap material, the company incorporates recycled polyester and offers a recycling program for its M.BOT AR sensor. Its S.CAFÉ socks are made with yarn spun from processed coffee grounds and polymer.
---
côte&ciel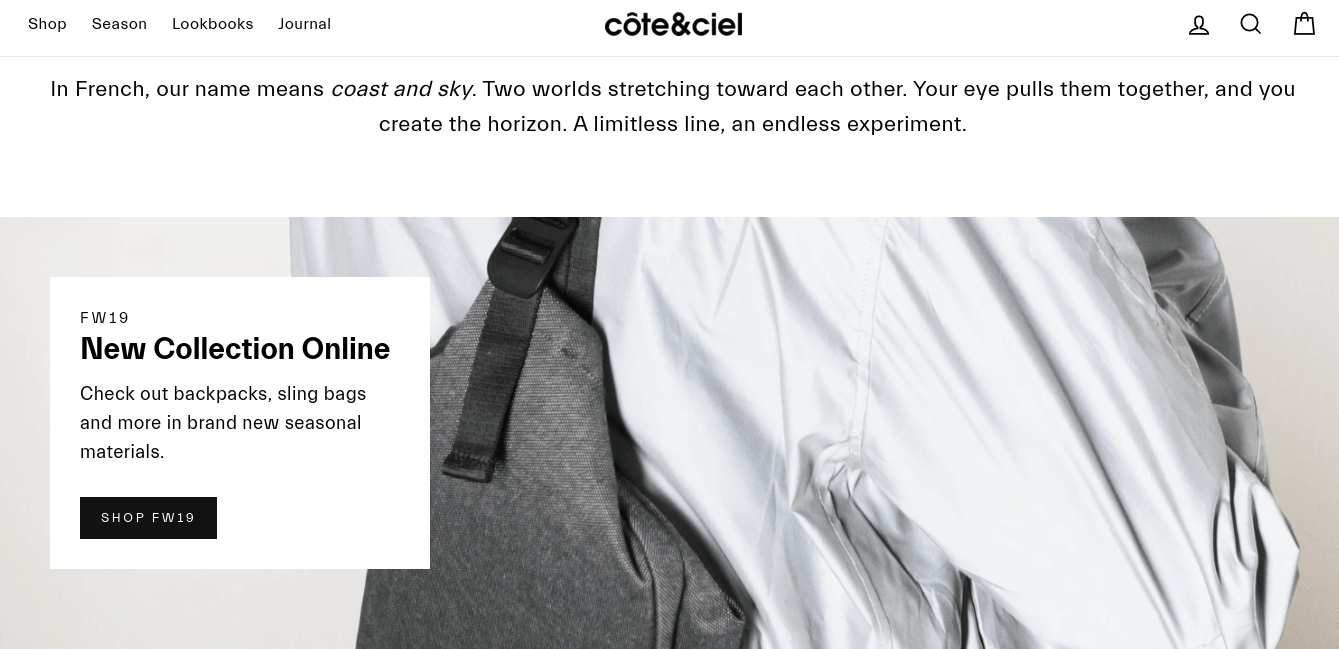 Headquarters: Paris, France
Latest funding round: N/A
Total disclosed funding: N/A
Select investors: Stephan Wembacher (Côte& Ciel CEO)
Focusing solely on bags, Côte & Ciel combines avant-garde bag profiles with water-resistant materials and fabric "hoods" over zippers to protect laptops and other devices.
Côte & Ciel's partnerships have included a 2016 collaboration with prominent luxury and techwear designer Yohji Yamamoto and a 2019 collaboration with UNDERCOVER, a leading techwear brand.
If you aren't already a client, sign up for a free trial to learn more about our platform.