Despite signs of recovery, "risk-off" tech buyers are still more wary of making large acquisitions ($100M+) than they were historically.
A more conservative buying environment has dampened the flow of the largest tech M&A deals — those worth $100M+ — even as Q2'23 saw a rebound in deal volume.
Per the CB Insights Tech M&A Q2'23 Report, the number of $100M+ M&A targets grew 24% quarter-over-quarter in Q2'23 to reach 68. That level is still 31% below where it was during the same period in 2022.
Of the $100M+ deals inked in Q2'23, more than half were in the $100M-$499M range, while just under a third were billion-dollar deals.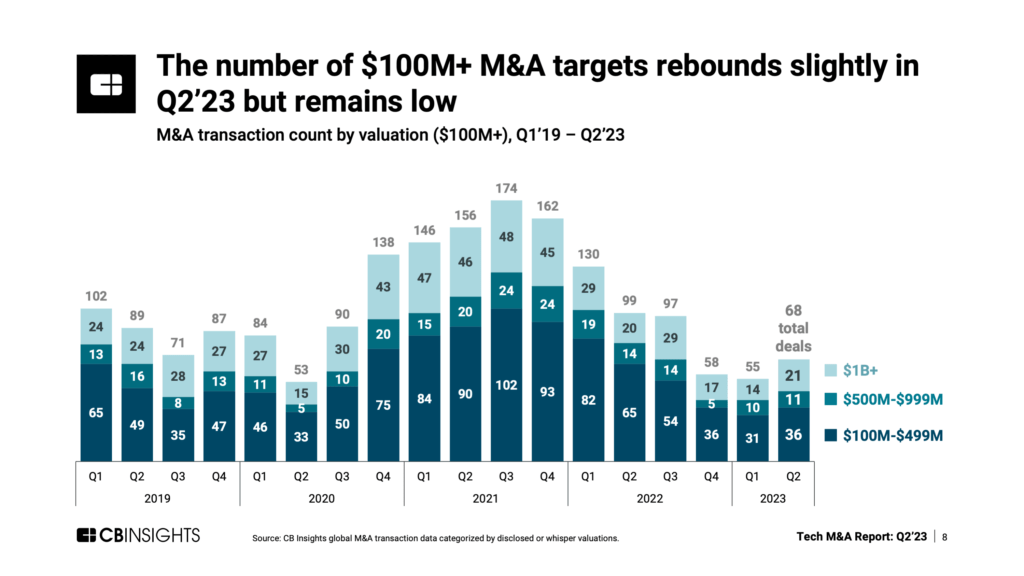 For those in corporate development, venture capital, or private equity, you can dig into more acquisition data and trends — from regional M&A activity to big tech acquisitions — in our full Tech M&A Q2'23 Report.  
M&A targets worth $100M+ also remain a fraction of total M&A activity (4%) relative to pre-2022 levels. Tech buyers appear less confident in these blockbuster deals and are instead going after targets that don't require putting as much money on the table.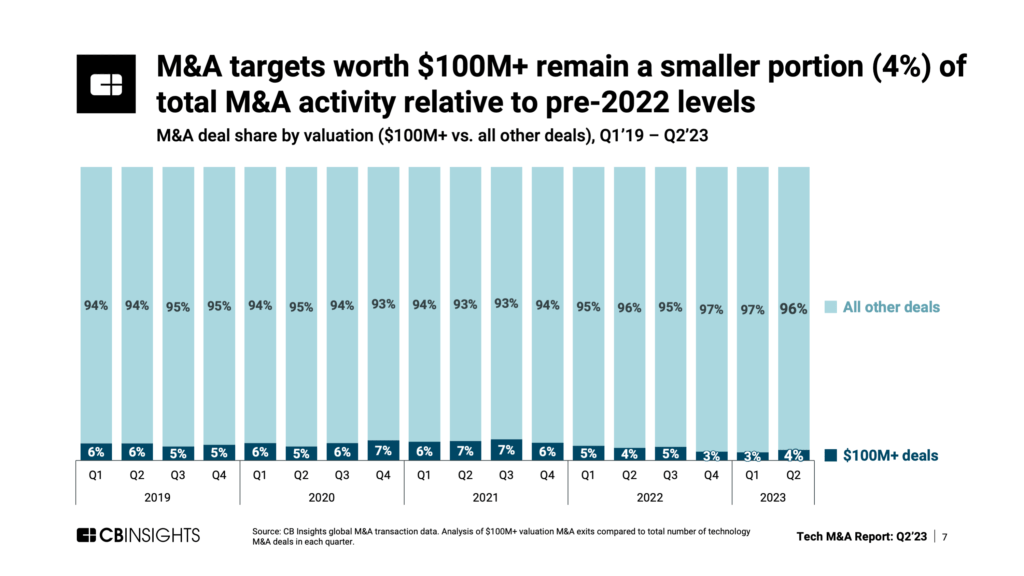 An even smaller share of total tech M&A activity is reserved for $1B+ deals. While making up 31% of the $100M+ cohort, they accounted for just 1% of all tech M&A in Q2'23.
In this sense, the quarter's 21 billion-dollar deals — including Nasdaq's $10.5B acquisition of Adenza and IBM's $4.6B bet on Apptio — were exceptional. Nevertheless, these $1B+ deals did tick up in aggregate, growing 50% from the previous quarter's 14.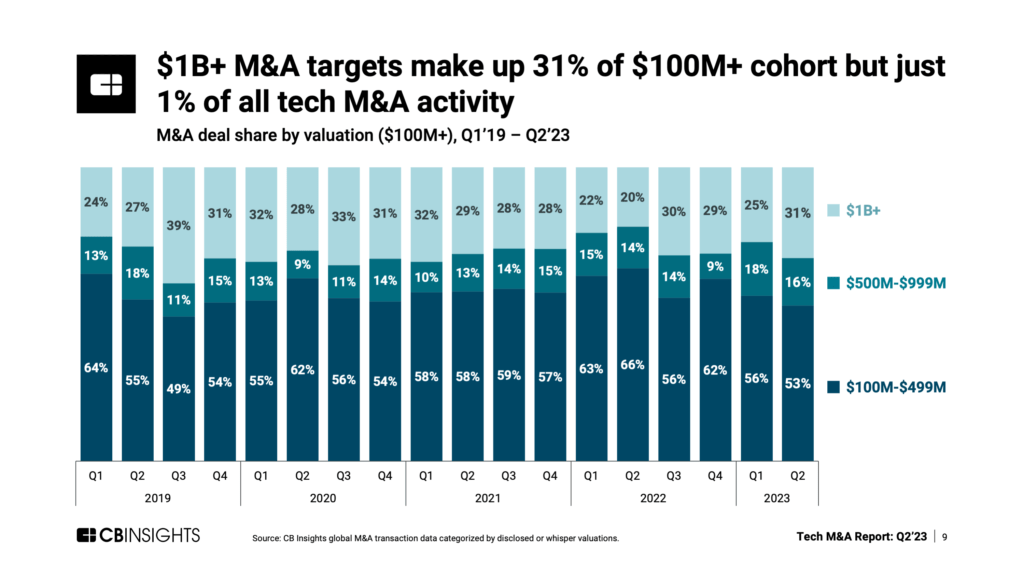 To dig into more global tech M&A trends, including a breakdown of strategic vs. financial buyers, download the entire Tech M&A Q2'23 Report here.