Tech M&A buyers in Europe were behind nearly half of the world's cross-border deals in Q2'23.
Europe-based buyers inked the most cross-border tech M&A deals last quarter.
Cross-border deals involve a buyer from one country acquiring a company headquartered in a different country, and they can help companies expand into untapped markets and acquire new customers.
With 317 transactions of this kind in Q2'23, Europe did almost as many cross-border deals as all other regions combined (324). Europe's propensity for cross-border M&A could in part be fueled by the EU members' shared regulatory frameworks and closely overlapping markets.
The US and Asia rounded out the top 3 regions with 185 and 59 cross-border deals, respectively, in Q2'23.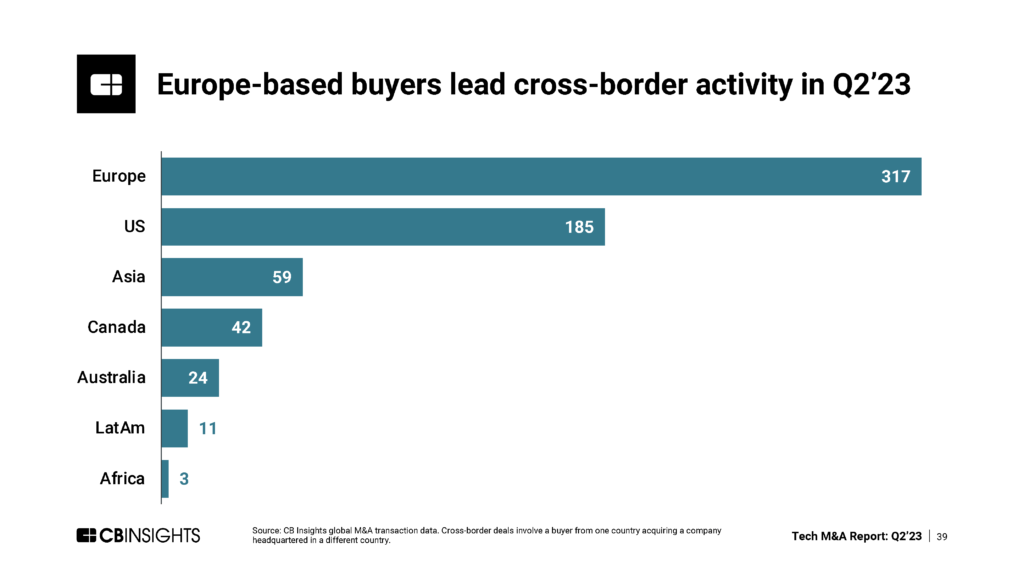 For those in corporate development, venture capital, or private equity, you can dig into more acquisition data — from human capital trends to big tech M&A activity — in our full Tech M&A Q2'23 Report.  
Together, buyers across the globe completed 641 cross-border transactions in Q2'23.
In line with broader tech M&A dealmaking activity, this marked a small decrease (-9%) from a short-lived uptick in Q1'23. 
However, the split between cross-border deals and those within borders remained consistent with previous years — cross-border transactions have accounted for about 1 out of every 3 tech M&A deals since 2019.
This is even more concentrated in Europe, where cross-border M&A represented 39% of the total in Q2'23.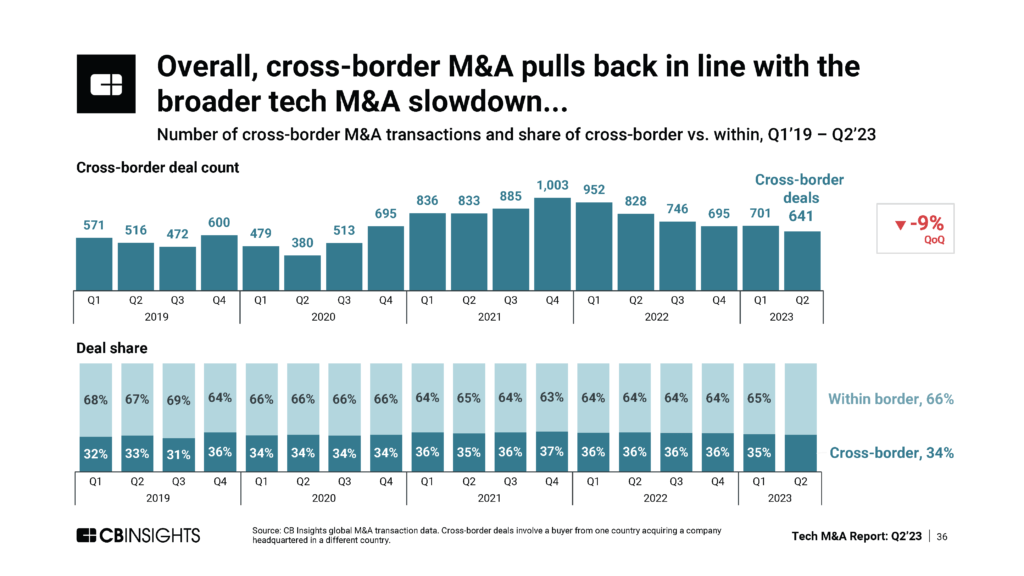 Zooming in on the largest cross-border deals (those valued at $1B+) reveals a different story. 
Not only did the number of these transactions rise in Q2'23 — climbing from 5 to 12 — but their share of the broader set of $1B+ tech M&A deals jumped considerably.
Cross-border $1B+ deal share increased from 36% to 57% in Q2'23 — the highest level since Q4'19.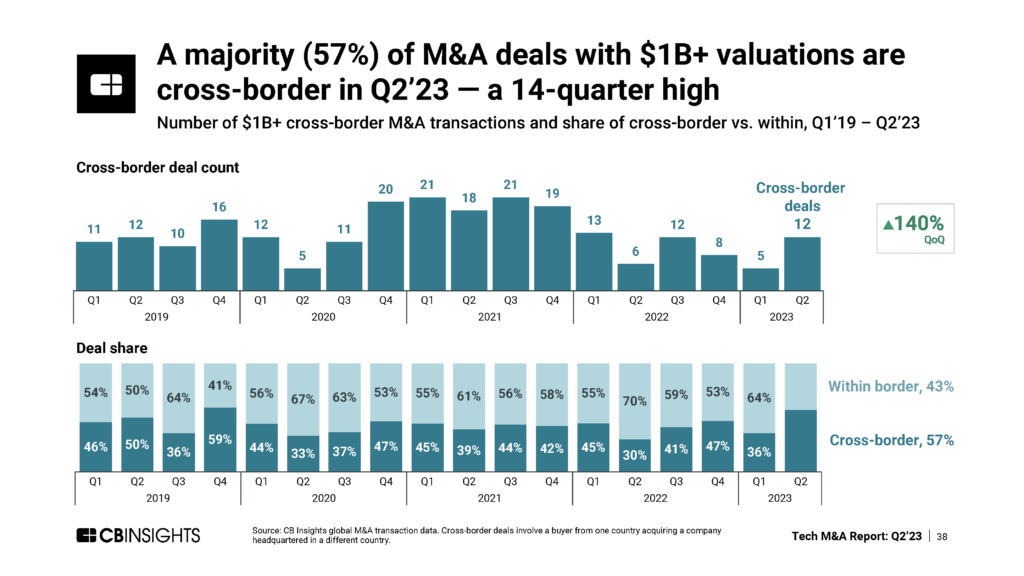 To dig into more global tech M&A trends, including a breakdown of strategic vs. financial buyer trends, download the entire Tech M&A Q2'23 Report here.