Also covered is the Infrastructure-as-a-Service trend.
Today, we're taking a look at genomics funding, web analytics trends, 2019 tech IPOs, and more, including:
5 tech IPO predictions

Microsoft targets Google Optimize and Optimizely

Genomics funding dips

Infrastructure-as-a-Service startups
 Fintech helping the elderly
5 tech IPO pipeline cos to watch
Yesterday, we put out our new report on the 2019 tech IPO pipeline. Check it out here. Today, we're highlighting a few of the companies that we believe are highly likely to go public next year.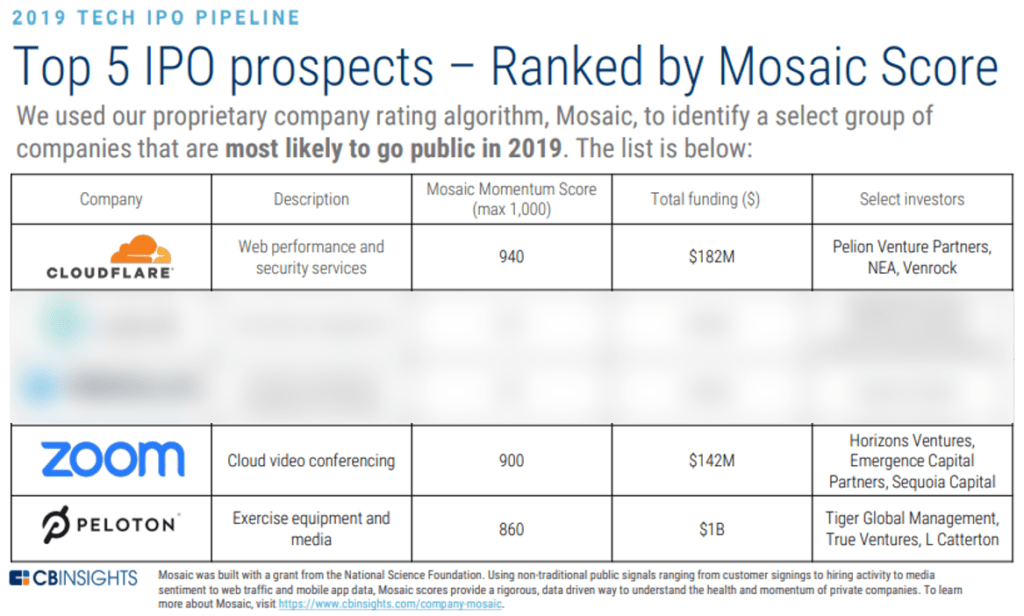 San Francisco-based Cloudflare is a cybersecurity company that protects websites and speeds up loading times. The company has raised $182M in total disclosed funding. Its last round was a $110M Series D in September 2015 at a valuation of $1.8B. Investors include Microsoft, Qualcomm Ventures, and capitalG. Cloudflare is reportedly preparing for an IPO in the first half of the year that would value the company at $3.5B.