Despite regular yearnings for an IPO comeback, it might be time to accept that it's not going to happen.
The number of IPOs over time is often cited in reference to the health of the tech market. The conventional thinking is that more IPOs correlates with health. So we regularly look at lofty IPO numbers from 1999-2000 and say, "Look — there are less now. This is bad."
Without even getting into whether more IPOs is good or bad, perhaps it might be time to realize that IPOs are never coming back.
Our 2019 Tech IPO Pipeline Report reveals the companies mostly likely to go public this year. But the report contains some data on exits, which suggests the IPO's best days are behind it.
Let's look at the data.
1. Companies are taking a lot longer to IPO, as our Pipeline Report highlights  
Here's how long it took companies to IPO in 2013:

Since then, the median time has climbed more than 3 years.

But why?
There are many reasons.
First, there is a ton of private capital out there. The below chart from the IPO Pipeline report looks at "private IPOs" (aka $100M+ rounds into private companies) vs. IPOs.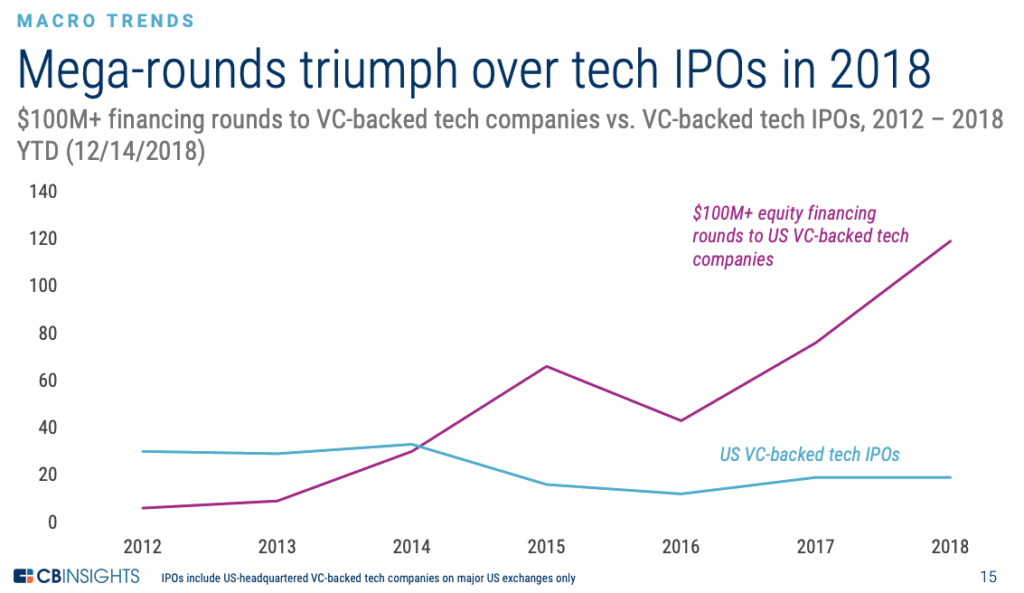 The real IPOs have stayed flat as private IPOs continue to climb. Why go public when you can get private capital?
Companies hitting the $1B mark (aka unicorns) also far outpaced tech IPOs in 2018.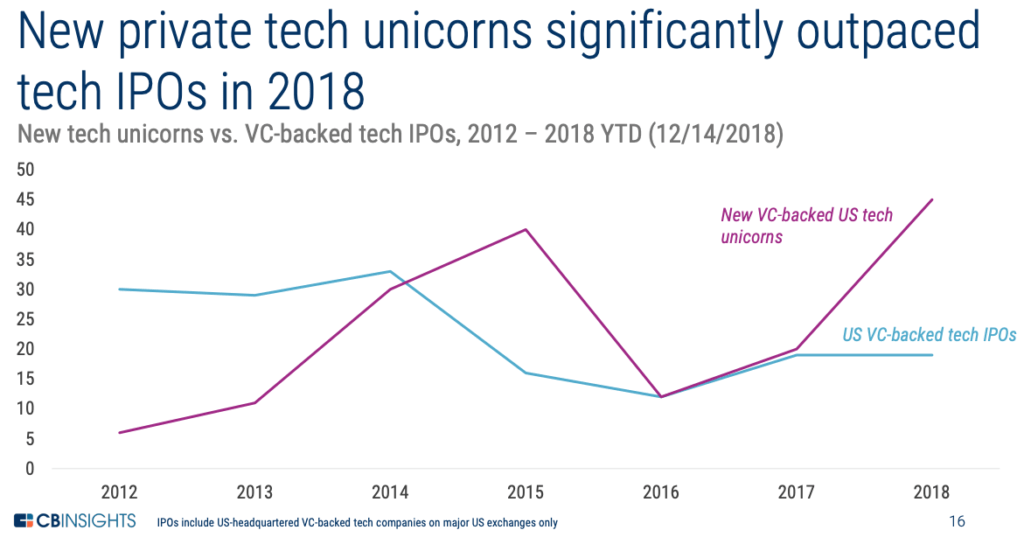 SoftBank alone financed almost as many private IPOs in 2018 as there were real IPOs that year.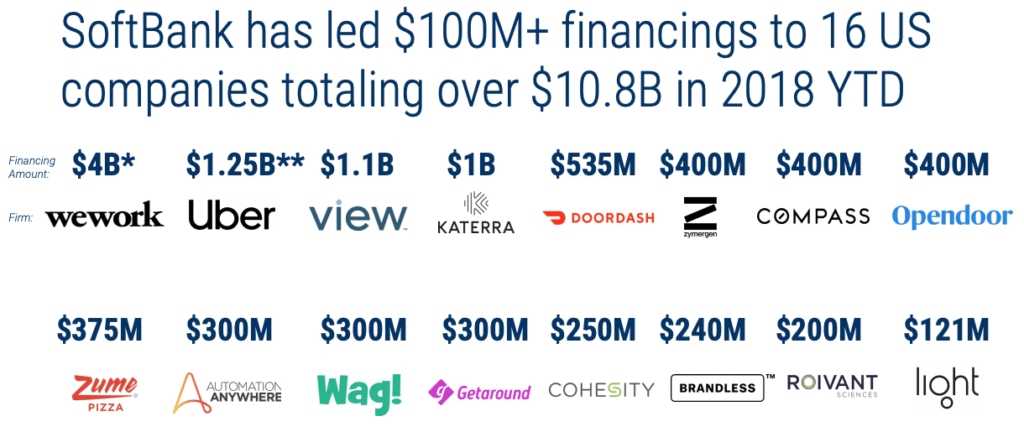 2. Companies are being taken out by strategic buyers prior to IPO
2018 saw several companies on the verge of going public, and then a strategic buyer came along and purchased them before they tested the public waters. This happened to:
Qualtrics

Glassdoor

AppNexus

Adaptive Insights

AppDynamics

Apttus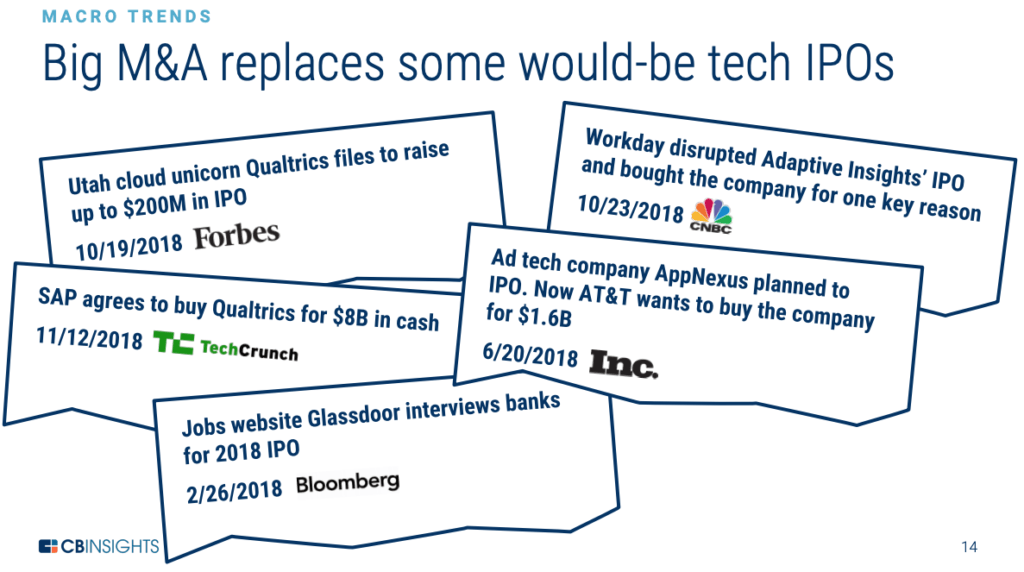 3. In addition to strategic buyers, private equity is getting in on the act buying tech high-fliers before they go public
Vista Equity has made four $1B+ acquisitions in the last 18 months.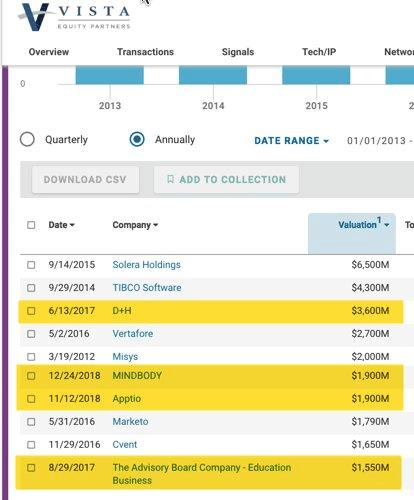 And it has intensified its investments and M&A activity among VC-backed companies.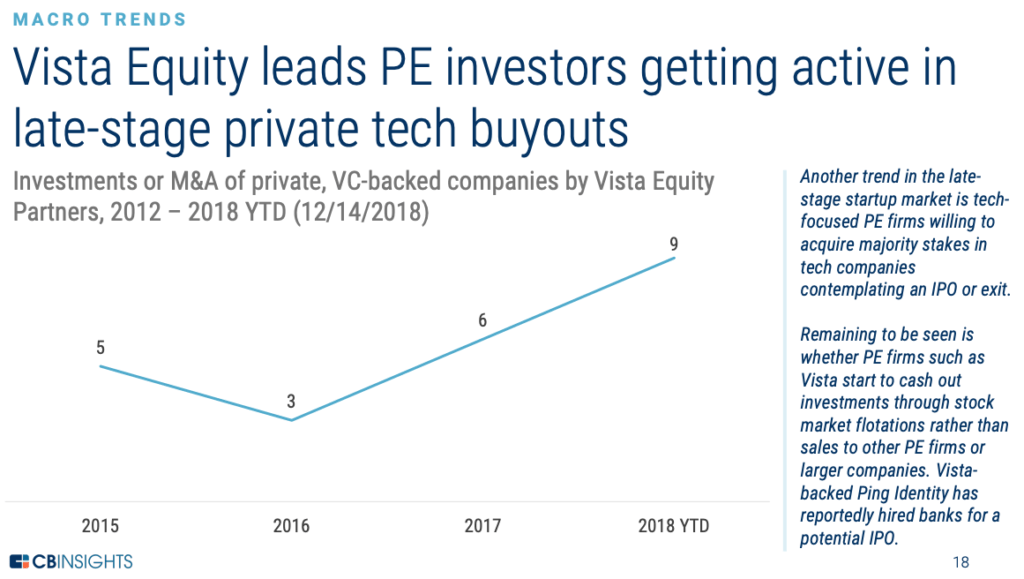 Thoma Bravo has also intensified its acquisitions of tech companies, including several over the $1B mark.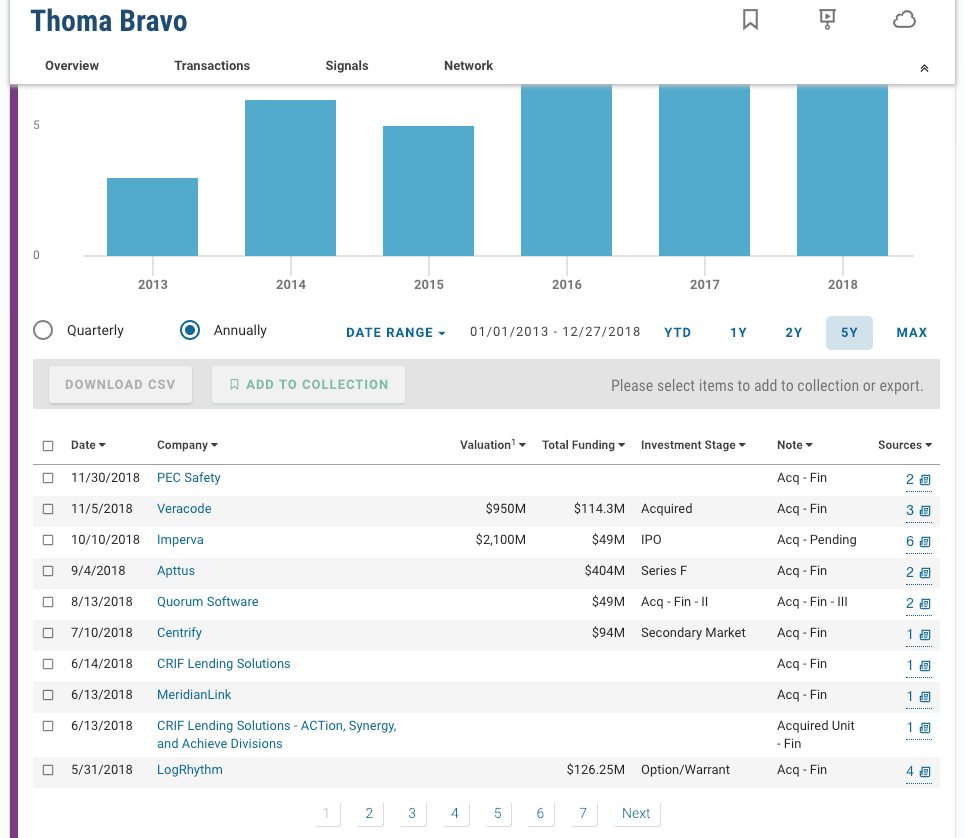 With tons of private financing available, and strategic buyers and PE funds snapping up late stage tech companies, there doesn't seem to be any real catalyst for the traditional IPO.  
Of course, there will be companies that are forced to go public due to a lack of these options; but given the alternatives available, returning to the good ol' IPO days seems to be wishful thinking at best.
If you aren't already a client, sign up for a free trial to learn more about our platform.