We look at emerging blockchain efforts from 7 of tech's largest players.
Blockchain is permeating nearly every industry, from healthcare to supply chain management.
As the space matures, its underlying technology is increasingly being applied to enterprise tasks from finance to commerce.
Tech giants like IBM, Oracle, and Amazon are jumping on the trend, opening consultancies and offering tech services for blockchain and distributed ledger technologies (DLTs).
Using CB Insights' investment, acquisition, and partnerships data, we identified 7 tech corporates involved in the development of blockchain technologies and services.
We highlighted developments including:
IBM's 1,500+ workers on blockchain
The possibilities of Facebook's cryptocurrency

Amazon's latest move to bring blockchain to AWS
To read more about what corporates are doing in blockchain, check out our list of 19 corporations and organizations working on blockchain.
---
IBM LEADS THE WAY WITH 1,500+ EMPLOYEES WORKING ON BLOCKCHAIN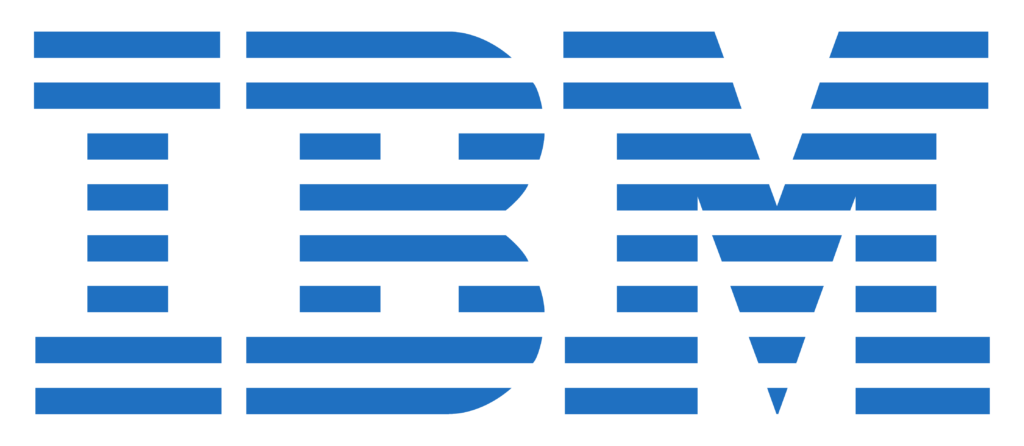 IBM has been involved in the space for a number of years, and is perhaps best known for contributing a permissioned blockchain infrastructure called Hyperledger Fabric to the projects run by The Linux Foundation.
In 2017, the company went live with its blockchain-as-a-service (BaaS) product using Hyperledger Fabric, which allows companies or government agencies to set up a trusted network where members can share information.
More recently, the company launched a DLT platform aimed at banks, similar to financial consortium R3, which works with a group of financial services providers.
All of these services feed into the company's existing IBM Cloud offerings. IBM has more than 1,500 employees working on the technology and claims 32% of corporate blockchain market share, according to reports.
---
MICROSOFT HAS A NUMBER OF BLOCKCHAIN FRONTS
Microsoft captures 19% market share, second only to IBM.
The company has already made multiple moves indicating it's serious about the technology.
Microsoft has filed patents for trusted execution environments (TEEs) that could secure and support blockchain networks. It has also unveiled new tools for developers to make DLTs on its cloud-based Azure Blockchain Workbench, which aims to simplify blockchain app development.
Additionally, the company is starting to roll out a royalty and content rights blockchain platform onto Xbox in partnership with Ernst & Young that will allow publishers to connect to the blockchain to create and agree on business terms.
Microsoft has voiced support for the ID2020 Alliance, a public-private partnership designed to solve the widespread lack of identity documentation. The partnership's mission is to aid the 1.1B people around the world without legal forms of ID.
To that end, the software giant is collaborating with Accenture and Avanade on a blockchain-based identity prototype that uses Microsoft Azure.
---
FACEBOOK REORG SPAWNS CRYPTO TEAM AND MANY RUMORS
Mark Zuckerberg mentioned cryptocurrency when he disclosed his annual project for 2018:
"There are important counter-trends to [the rise of Big Tech] — like encryption and cryptocurrency…I'm interested to go deeper and study the positive and negative aspects."
In recent months, a string of news has indicated that Facebook may have even bigger plans.
In May, the company's reorganization formed a blockchain team led by former PayPal president David Marcus.
More recently, Marcus announced he was stepping down from the board of crypto exchange platform Coinbase to avoid a conflict of interest, sparking rumors of a separate cryptocurrency collaboration that the company later denied. Additionally, Facebook reversed its ban on ads promoting cryptocurrencies.
Facebook already allows individuals to send money through Messenger for free, and recently debuted a virtual currency called Facebook Stars to tip content creators. Though Stars is not a cryptocurrency, some have posited that a blockchain for payments may be in the company's sights. 
Employing cryptocurrencies would permit micro-transactions (the minimum is $3 currently), and could entice customers to buy goods on Facebook with discounts available by circumventing the typical credit card processors and fees. At a time when Facebook is reportedly asking banks for data sharing partnerships, it seems likely the company may have ambitions in the space.
And in the world of identity management, a much-hyped application of blockchain tech, Facebook may be able to leverage its position as the de facto app login and parlay itself as a login layer into dApps (decentralized apps).
Read More: TechCrunch, WSJ
---
AMAZON WANTS TO EAT IBM'S LUNCH

The Seattle-based giant recently announced AWS Blockchain Templates, which will enable enterprises to launch Ethereum or Hyperledger Fabric networks in a much faster manner. Building on its dominance in cloud computing, AWS' blockchain-as-a-service (BaaS) offering could enable developers to test out international payments.
More recently, the company partnered with Kaleido, an enterprise cloud blockchain startup that was spun out of blockchain incubator ConsenSys.
So far, AWS recognizes it's still in search of applications for its blockchain templates, but says there are "a lot of intriguing possibilities" for the technology.
Read more: AWS Blog, TechCrunch
---
ORACLE IS ADDING supply chain BLOCKCHAIN SERVICES

Like many other cloud players, Oracle's BaaS offerings are allowing businesses to make proof of concepts (POCs) with DLTs.
The service currently boasts clients including Arab Jordan Investment Bank, CargoSmart, Certified Origins, Intelipost, Nigeria Customs, and Solar Site Design.
One early use case was an Italy-based olive oil producer testing a blockchain to track its shipments from origin to retailer.
Oracle says the next frontier is to move into helping enterprises build smart contracts.
Read More: ComputerWorld
---
BAIDU IS EXPERIMENTING WITH an IP MANAGEMENT blockchain

The Chinese search giant debuted its blockchain project, Totem, which manages intellectual property rights of images.
Baidu hopes to launch rewards to image contributors, provide more efficient image licensing, and prevent infringements.
Baidu's lab has also released a CryptoKitties-style game called Leci Gou which features puppies.
Read More: CCN
---
TENCENT IS JOINING CONSORTIA

In 2017, the giant behind WeChat announced the pilot of a BaaS platform called TrustSQL, which will incorporate blockchain technology for enterprise use.
The imagined three-part system includes a core chain layer, a product & service layer, and an application layer.
In addition, Tencent's bank subsidiary joined the Financial Blockchain Shenzen Consortium, which consists of more than 30 companies looking to collaborate on blockchain solutions.
Read More: CoinDesk, CoinTelegraph
If you aren't already a client, sign up for a free trial to learn more about our platform.