From autonomous cleaning devices to tighter cybersecurity measures, we illustrate the technologies influencing how the office could look during the reopening process and beyond.
Outbreak prevention, worker safety, and employees' peace of mind will be top concerns for businesses around the world as they begin to reopen their office doors in the wake of the Covid-19 pandemic.
A host of technologies are emerging to help address these concerns, in turn shaping the future of the office space.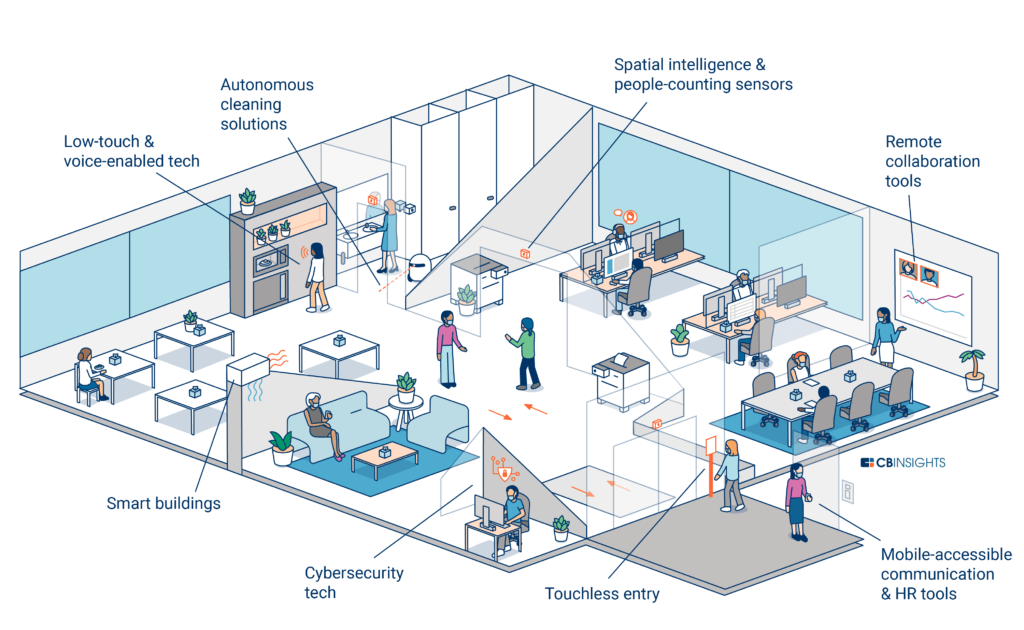 As employees move about the office, here are some of the new considerations and technologies that could impact each part of the working day.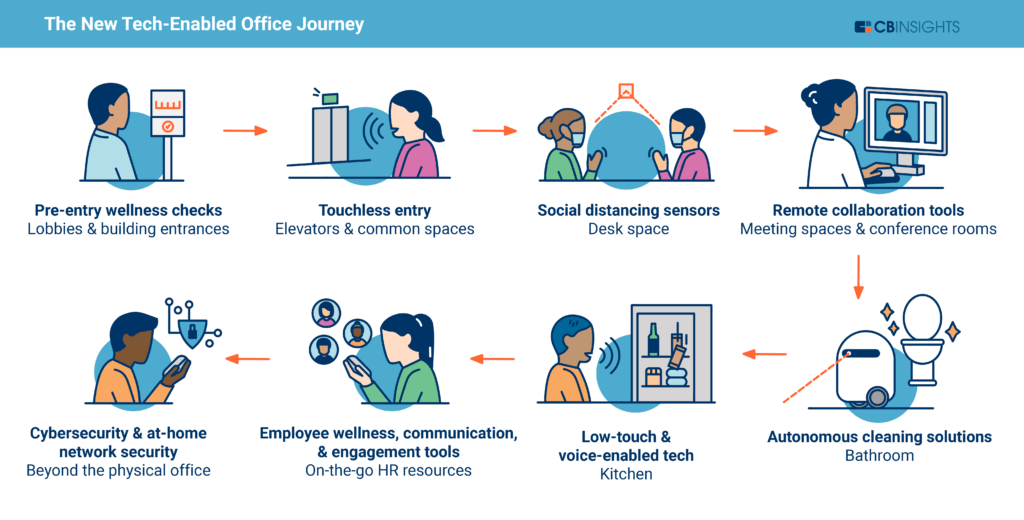 For more, read our full report on Reopening: The Tech-Enabled Office In A Post-Covid World.
If you aren't already a client, sign up for a free trial to learn more about our platform.