More than 90% of retail in India is conducted through informal brick-and-mortar channels. Investors are giving more attention to the massive tech opportunity around inventory procurement, financial services, and e-commerce enablement for small retailers in the country.
Informal retail is having a moment.
Since the pandemic began, demand has increased for local stores as consumers limit their movements. These traditional trade stores — also called "mom-and-pop" and "corner" stores, among other terms — are especially prominent in emerging markets like India, where 92% of the country's retail sales happen in small local stores, known as kiranas.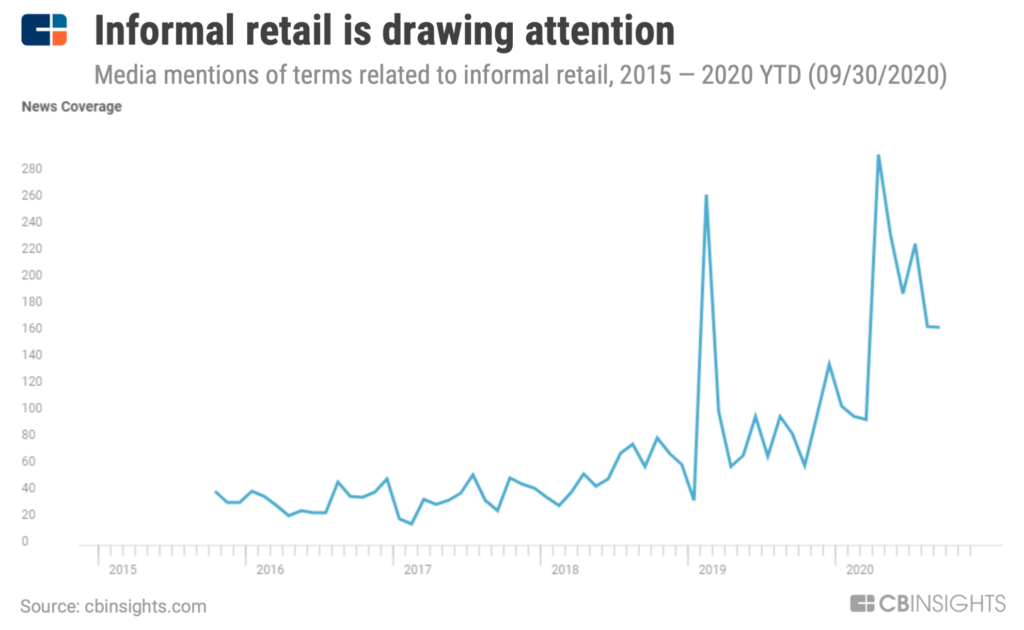 Informal retail has garnered more attention in the news amid the pandemic.
The immense market represented by kiranas is very complex and poses a number of challenges. For example, their density and variability can make supplying the stores difficult. Many kiranas still track metrics like inventory and sales in relatively low-tech ways, such as in notebooks, making it cumbersome to gain insights on sales performance or shopper behavior.
Additionally, few of these stores sell online, even as India's e-commerce market is poised to grow from 4% of retail sales to 8% by 2025, according to India-based consulting firm Technopak Advisors. 
But local companies in India are increasingly looking to solve these challenges, potentially offering a model for others globally. These companies are deploying tech that could make these traditionally fragmented and informal processes more efficient and trackable — helping retailers to sell more. 
Using CB Insights' tech market intelligence platform, we identified 3 areas where tech innovators are enhancing store operations for India's small retailers.
1. Buying and procurement
Specialized e-commerce marketplaces in India have the potential to dramatically change how retailers buy the products they sell. These business-to-business (B2B) platforms, which are generally optimized for mobile, make it easier for small store operators to place orders and track their inventories. Many of these services also offer same- or next-day delivery. 
Technology to better connect farmers and small retailers is becoming especially prominent as smaller cities grow — increasing the demand for traceable and efficient food supply chains. For example, investors in farm supply chain platform Ninjacart include Walmart and Flipkart, which have participated in 2 rounds to the company since December 2019. While the startup serves large retailers like Flipkart's Supermart, its platform also connects farmers with small shops across the country.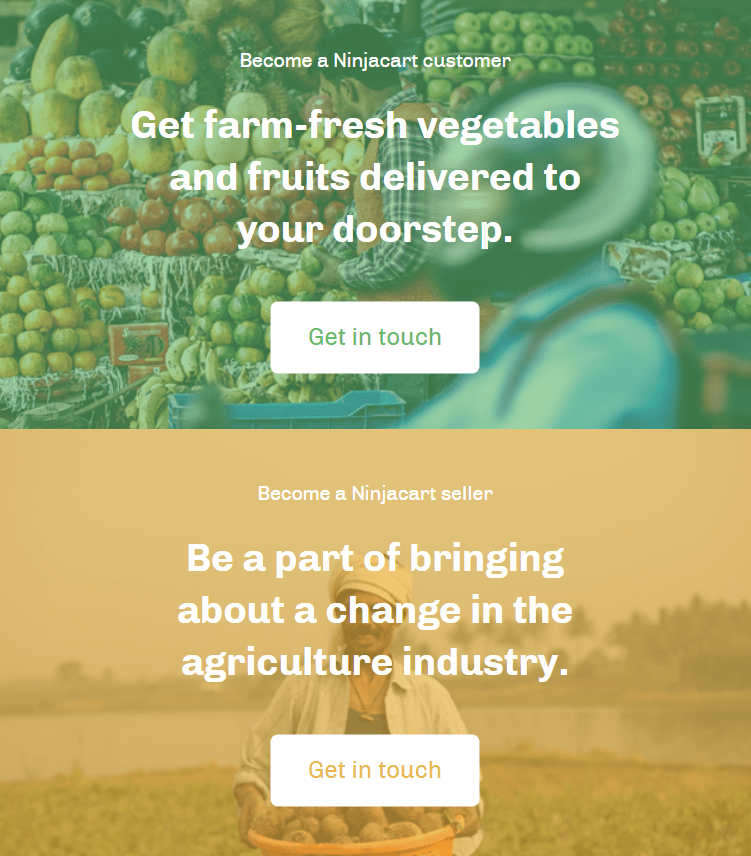 Source: Ninjacart
Meanwhile, Waycool sells perishables to kiranas, large retailers, and restaurants via its mobile app (for small retailers, it also offers access via WhatsApp). Additionally, the company provides kiranas with digital integration services like billing systems and auto fulfillment. It operates 15+ distribution centers in southern India. 
Other companies look to support relationships between retailers and consumables manufacturers. ShopKirana, which was founded in 2015, offers a mobile app-based marketplace for small retailers to buy fast-moving consumer goods, but also has services specifically for brand support. The company launched its own private food brand called Kisan Kirana and offers small brands the opportunity to be part of its "incubation center." The company says that it serves 100,000 stores in 30 cities in India.
Meanwhile, in general merchandise, Udaan sells a wide range of products from more than 30,000 sellers, across electronics, apparel, and home goods. The company is valued at $2.3B and its backers include Consumer Smart Money investors Lightspeed Venture Partners, GGV Capital, and DST Global.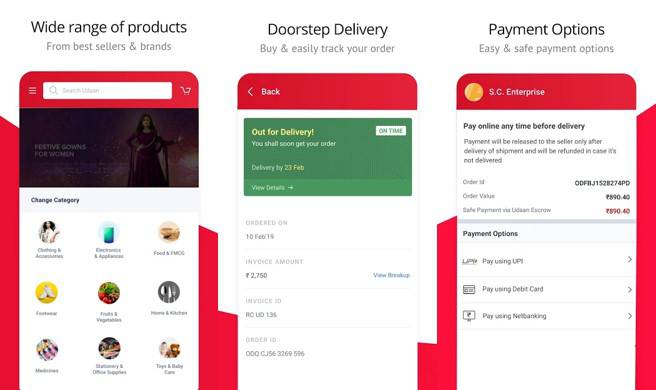 Source: Udaan