Four companies could set new records if they go public at their current valuations.
The companies favored to go public next year include Uber, Airbnb, Pinterest, and Slack.
If they do, and if the valuations currently being discussed remain the same, 2019 will be an absolutely blockbuster year for IPOs. We highlighted this in our 2019 Tech IPO Pipeline Report.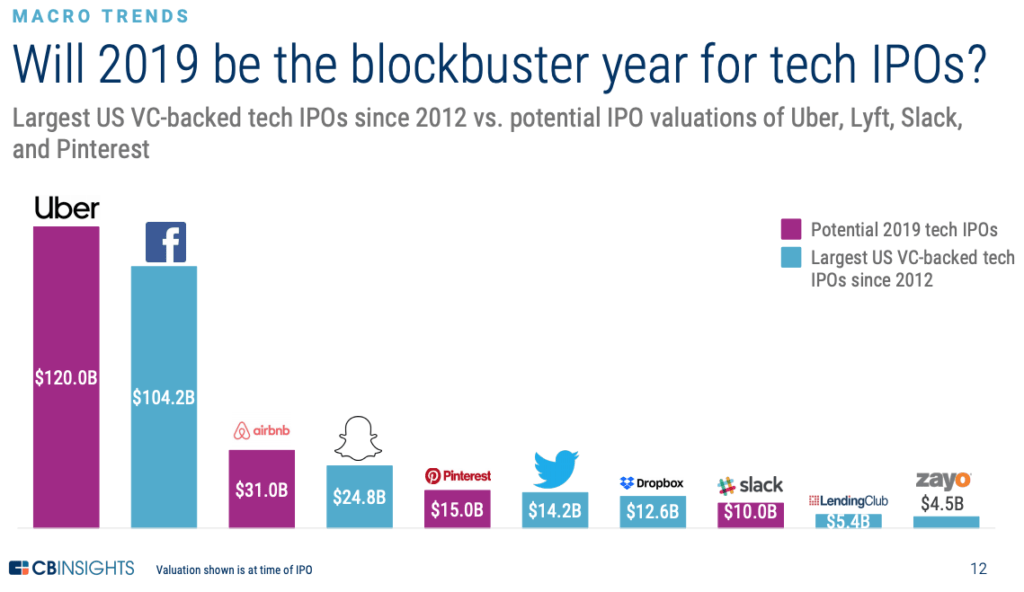 If you aren't already a client, sign up for a free trial to learn more about our platform.