As the medical device market reinvents itself through digital innovation, more nontraditional players — such as hardware companies — are entering the space and developing new solutions.
The global medical device industry is exploding.
It's a market that's estimated to reach over $59B by 2022 globally — and the increasing number of patents filed for devices is just another indication of growing popularity.
Cardiovascular devices, in particular, seem to be climbing in interest, as heart diseases continue to make up top global mortality causes.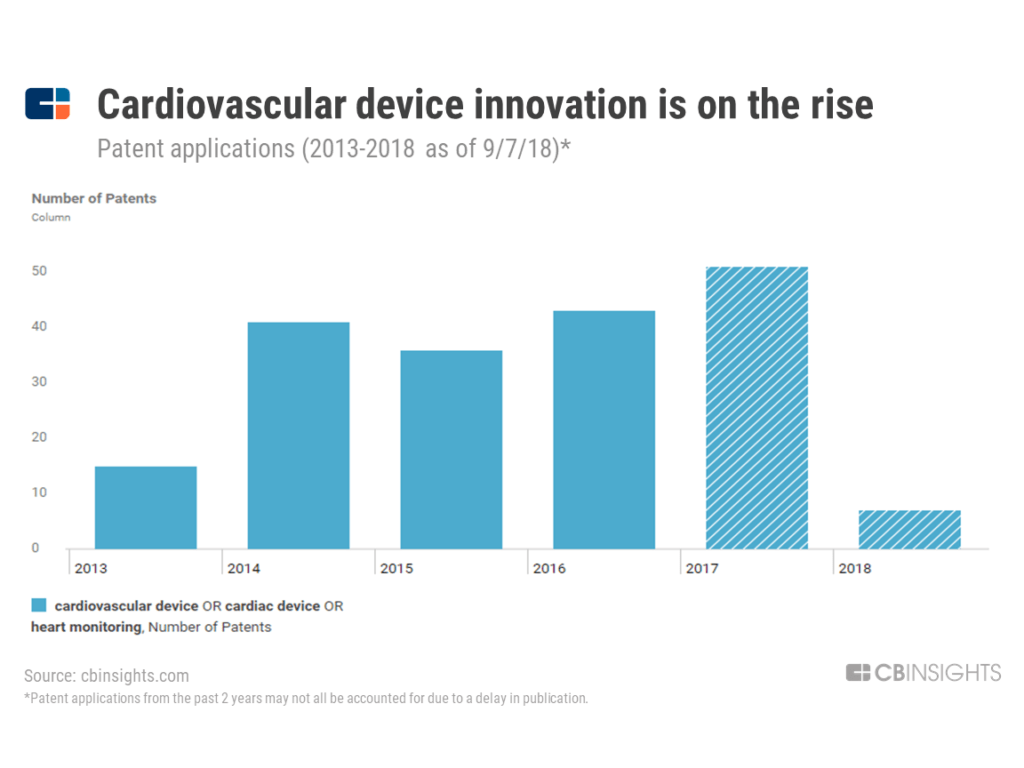 Note: It is important to note that patent applications from the past two years may not be accounted for here as there is a delay in publication.
As the industry grows, many nontraditional healthcare players are entering the space.
While big tech players like Google and Apple (which just announced an ECG monitoring feature for its watch) have been more forthcoming about their ambitions to develop these devices, others have been quieter in their pursuit.
Some players are exploring methods to capture physiological data using wearable devices, which could then be used to detect symptoms for diseases like heart failure.