Our first Take Your Kids to Work Day included a paper challenge, frosting cupcakes, and lots and lots of unicorns.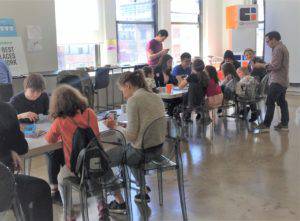 At CB Insights, we like to show off our company.
Whether it's offering new features in our platform, being named one of Glassdoor's Best Places To Work, or recognizing our peers' awesome accomplishments, we think we have a lot to be proud of here.
And last week, we got to show off CB Insights to some of our favorite people: our kids.
Last week marked CBI's first Bring Your Kids to Work Day, complete with a unicorn scavenger hunt, pizza lunch, and a whole lot of coloring.
While they were here, we asked the kids a few questions — like what exactly they think we do at work all day. (To see what our parents think we do, check out our previous post here.)
Here are some of our favorite responses.
What does your parent do at CB Insights? 
Myla, whose dad is the director of account-based marketing and customer acquisition, had a good idea of what her dad does at work:
He does marketing, which I'm pretty sure is like advertising. — Myla, 11
And we really liked this job description for Meredith, director of people operations:
She helps people get better at their jobs. — Orson, 6
Marc is the director of healthcare research in the Intelligence Unit, as his kids could tell you:
He does intelligence and organizes many kinds of research. No, all the kinds of research. — Maddie, 9

He does healthcare stuff. — Juju, 7
Though our Chief Technology Officer's daughter wasn't so sure:
I don't know, he never told me. — Mea, 5
What does CB Insights do?
CB Insights is the technology market intelligence platform that lets you predict, discuss, and communicate emerging technology trends using data in ways beyond human cognition.
That's a bit of a mouthful though. Here are some alternative answers:
They create a website, design things, and help people. — Maddie, 9

I'm pretty sure they make things and then advertise them. — Myla, 11
We think this response really hit it on the head:
CBI makes money. — Mea, 5
And while we aren't doing this right now, we're glad you think we can:
They build robots. — Orson, 6
What was your favorite part of Bring Your Kid to Work Day?
Seeing where grownups go to work. — Myla, 11

I liked coloring and the unicorn scavenger hunt. I found 5 unicorns, and I made 2 new friends! — Juju, 7

I liked the paper challenge. I won! — Orson, 6
Billy, our office unicorn, also got some love:
My favorite thing was riding on Billy. — Mea, 5
What do you want to be when you grow up?
Turns out we have some creative and ambitious second generation CBI'ers out there:
I want to write stories and be an author. — Maddie, 9

Maybe a doctor so if my mom is ever sick I can take care of her. — Mea, 5

A beluga whale trainer! — Myla, 11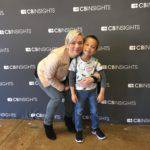 We also did a little bit of early recruiting:
I think I might work at the same company [as my mom]. I would be on my mom's team because it's so fun! — Orson, 6
Looking forward to the new hire class of 2035.
Read on for a full rundown of all the activities we did throughout the day, from learning more about CB Insights to posing with our favorite unicorn.
The festivities
When the kids first arrived, we outfitted them with all the best swag: a T-shirt, sunglasses, sweatbands, CBI bags, candy, and even fidget spinners.
To kick us off, Cameron, senior account executive on our business development team, and Mary, director of events, gave a kid-friendly overview of our company.
They talked about what CB Insights would look like as a lemonade stand, where engineering makes the lemonade, design paints the stand, marketing tells people to come buy lemonade, events throws the town lemonade festival, and more.
They also showed off some of the different teams at CB Insights, like Events: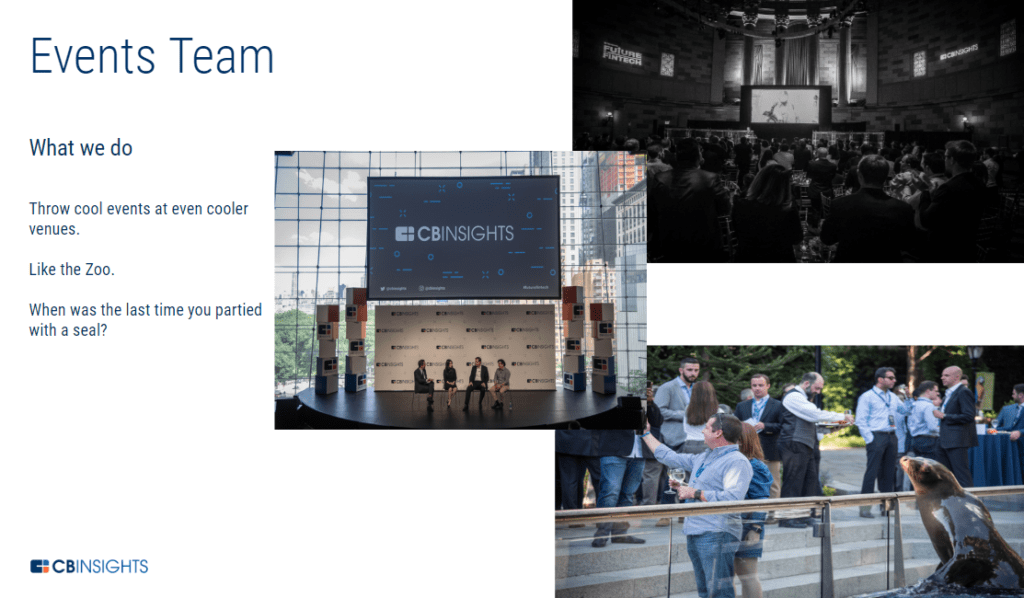 And Design: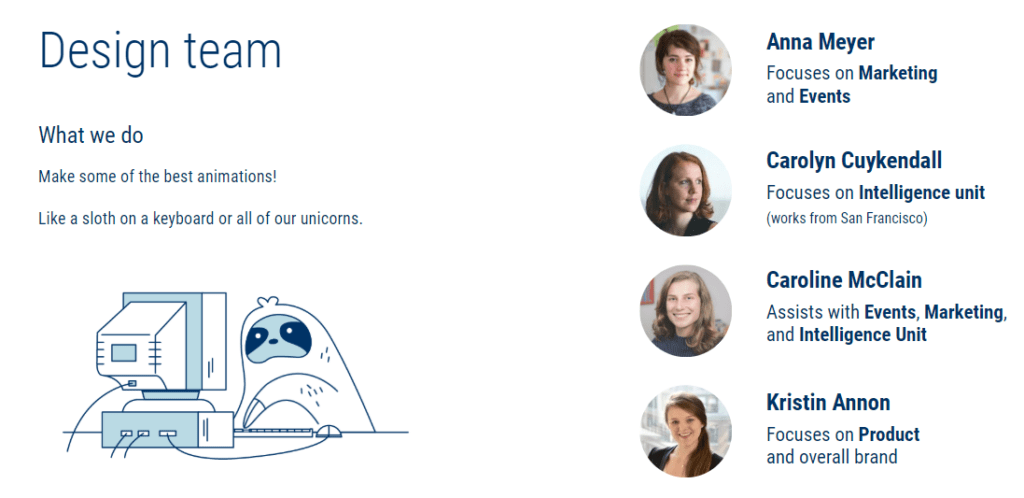 Cameron and Mary also talked about engineering, the intelligence unit, and marketing, and we learned about some of our kids' own business ventures — like starting a dog-walking service or running the Harry Potter Fan Club.
Then it was time for the Paper Challenge.
The kids teamed up with CBI employees to build the tallest tower they could using only paper. There were some very impressive architectural feats (and one or two tragic collapses).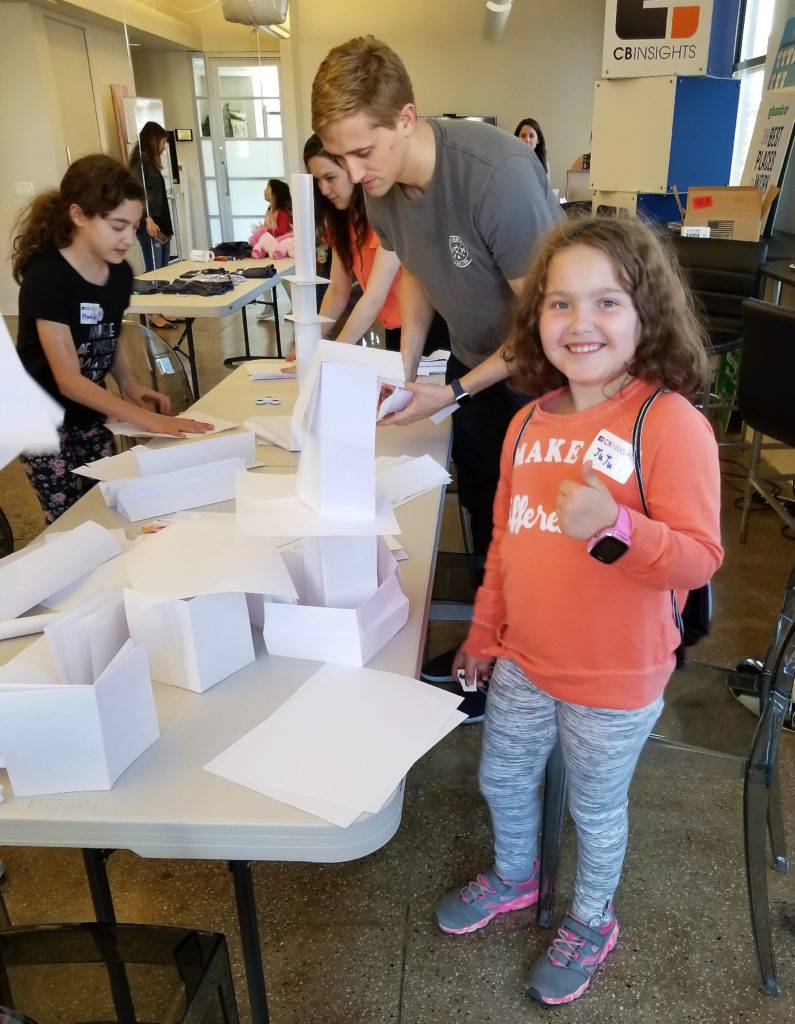 The rest of the day included a scavenger hunt for unicorns hidden around the office, coloring time featuring illustrations made by our design team, and, of course, some quality time with Billy the CB Insights unicorn.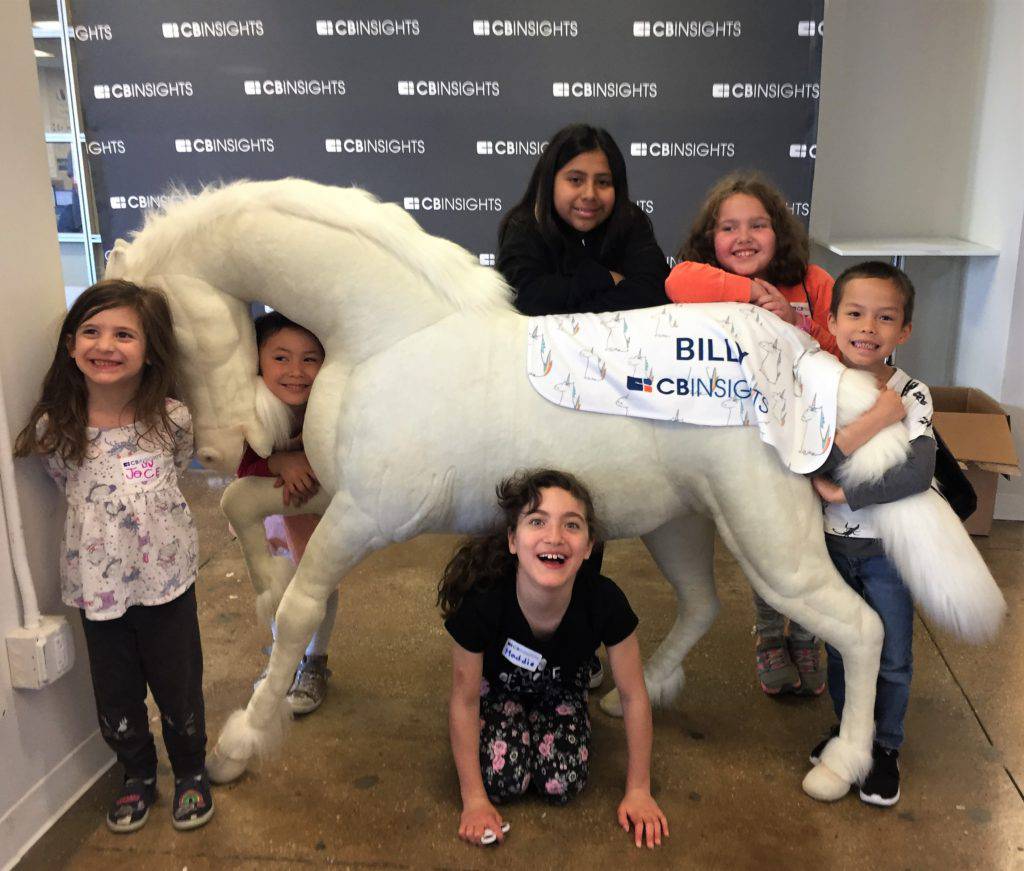 (You can see more of Billy on our Instagram @cbinsights.)
Finally, to wrap it all up, we frosted cupcakes and watched Despicable Me. All in a hard day's work.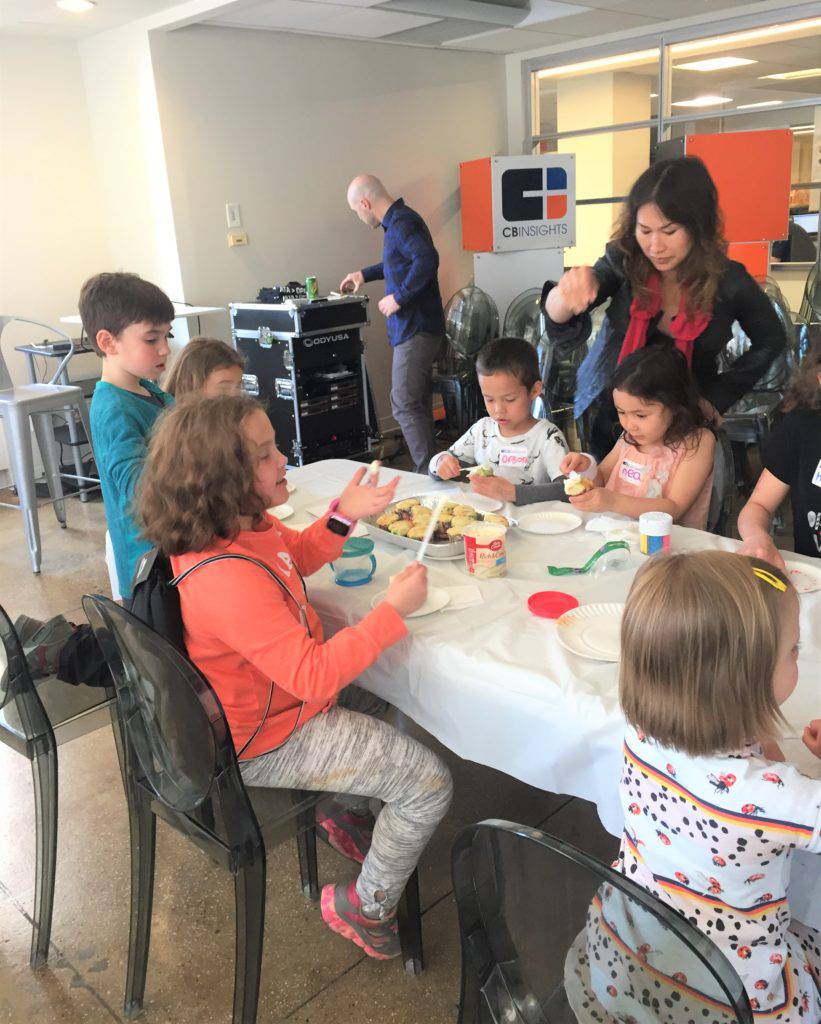 All in all, it was a great day in the office for the kids and for us, and we're excited to do it again next year!
If you want to work for a company where you can help people be better at their jobs, bring your kids to work, or watch Despicable Me while frosting rainbow funfetti cupcakes, we're hiring.