Now, from a tagged collection in CB Insights, you can generate a perfectly designed market map in one click.
Making a market map used to take days, even weeks, plus the blood, sweat, and tears of far too many analysts.
Since one of our ongoing goals at CB Insights is to make analysts cry less, we introduced a solution, the Market Map Maker.  Since launch, the Market Map Maker has been saving analysts' time during various steps in the market landscaping process including…
Sourcing and editing high resolution logos

Designing the map/arranging companies

Editing/maintenance of the market map over time
But we didn't stop there.
Today we launch the most game-changing enhancement yet: welcome to Market Map Maker Autobuild.
Now, from a tagged collection in CB Insights, you can generate a perfectly designed market map in the click of a button. Autobuild creates an evenly spaced, professional looking layout based on your collection, giving you a market map that is polished and ready in seconds. The best parts:
Quickly get different views of the same market:

Use Autobuild to sort by total funding, latest funding or Mosaic score. It's as easy as one click of the button. You can even download all 3 views of the same market and walk into your next meeting armed for anything.

More logos than ever before

Our library is now 65,000 logos strong – and growing.

Easy maintenance over time

Once you've auto-built a market map, it's easy to edit it on the fly to add or remove companies, edit your category names, or swap out a company image or the featured image.
Here's how it works.
1. Start from any tagged Collection.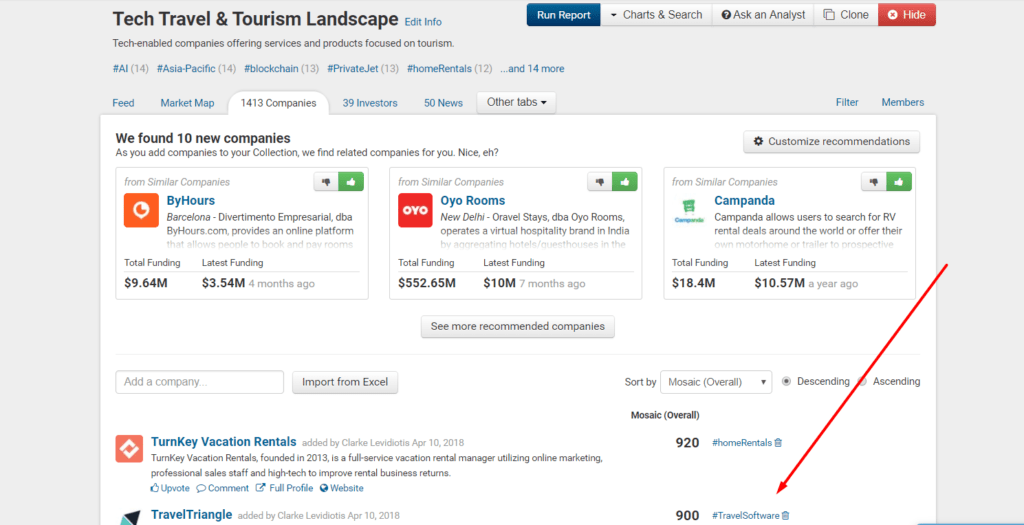 2. From there, click the Market Map Maker tab and choose "Let's do it" to get to the Market Map canvas.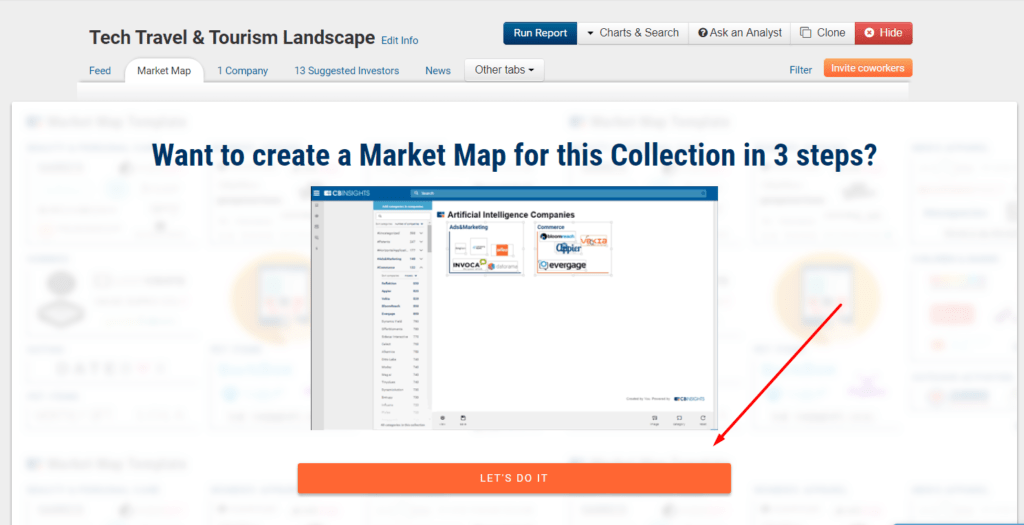 3. Click the Autobuild button on the Action Panel. You'll have the option to select a market map filtered by top Mosaic Score, total funding or latest funding.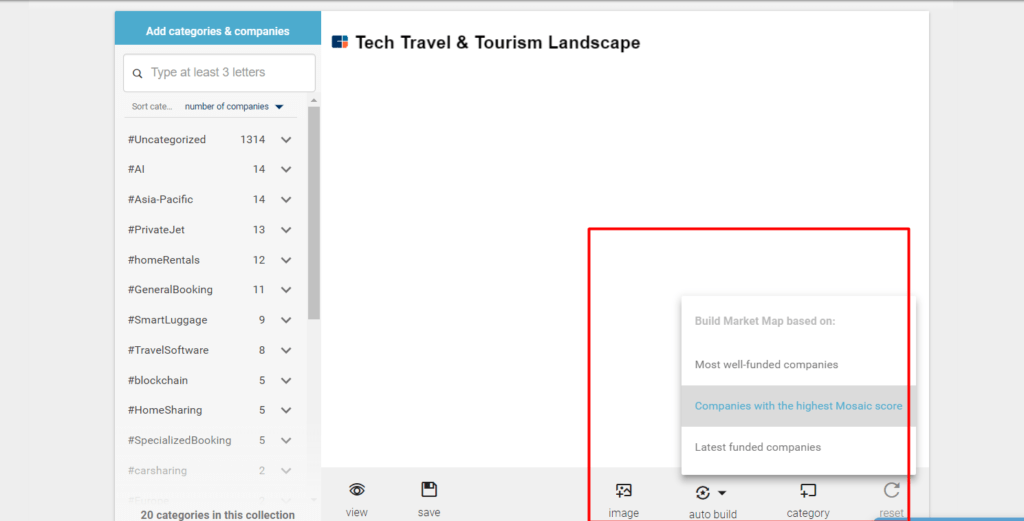 4. Boom.  In seconds you have a polished market map, ready to be saved/presented/shared, or edited further if you're inclined.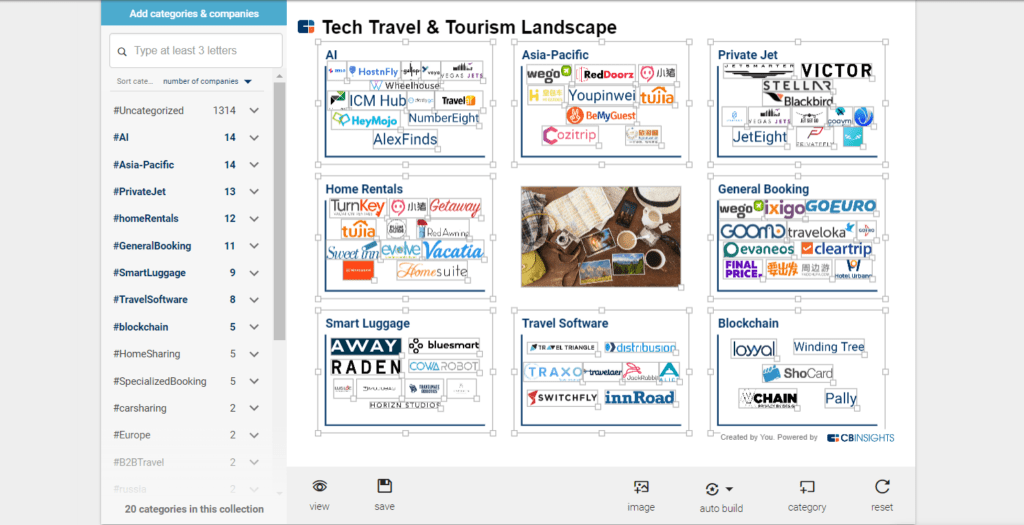 Some pro tips to keep in mind as you get started:
The ideal # of companies/categories: 

The Autobuild template can accommodate up to 8 categories with about 100 – 150 companies in total.

How many companies fit in each category:

 MMM Autobuild can accommodate about 15 – 20 companies per category (it varies somewhat based on the size of companies' names). If you have fewer than 15 companies per category, the top companies will be pulled in based on top Mosaic score, latest funding, or total funding

Center image:

If you have one, your Collections header images will be pulled in as featured image on market map. You can also upload any image to replace it.
If you're a Prime, Insider or Executive-level customer, try it now.
If not, talk to your Customer Success Manager or request a demo.