Create market maps without wasting hours of time on painstaking company classification, image optimizing and maintenance. 
Will you remember reading this sentence tomorrow?
Maybe not. Research shows that people's ability to remember information depends a lot on how that information is presented.  
And visuals make a huge difference.
We have seen the impact of visual storytelling through the popularity of our data visualizations and market maps.
Of course, creating impactful data visualizations is not easy. In the case of market maps, it's a process that frankly sucks. We've heard from our own Intelligence Unit as well as many clients about the pain points of market landscaping.
So we imagined a solution that would help our clients create market maps without wasting hours of time on painstaking company classification, image optimising and maintenance.
And then we built it.
Today we launch the Market Map Maker, which lets you create market landscapes similar to CB Insights Market Maps.
How it works
The Market Map Maker is stupid simple to use.
Starting from a Collection you simply click to populate the canvas with your categories.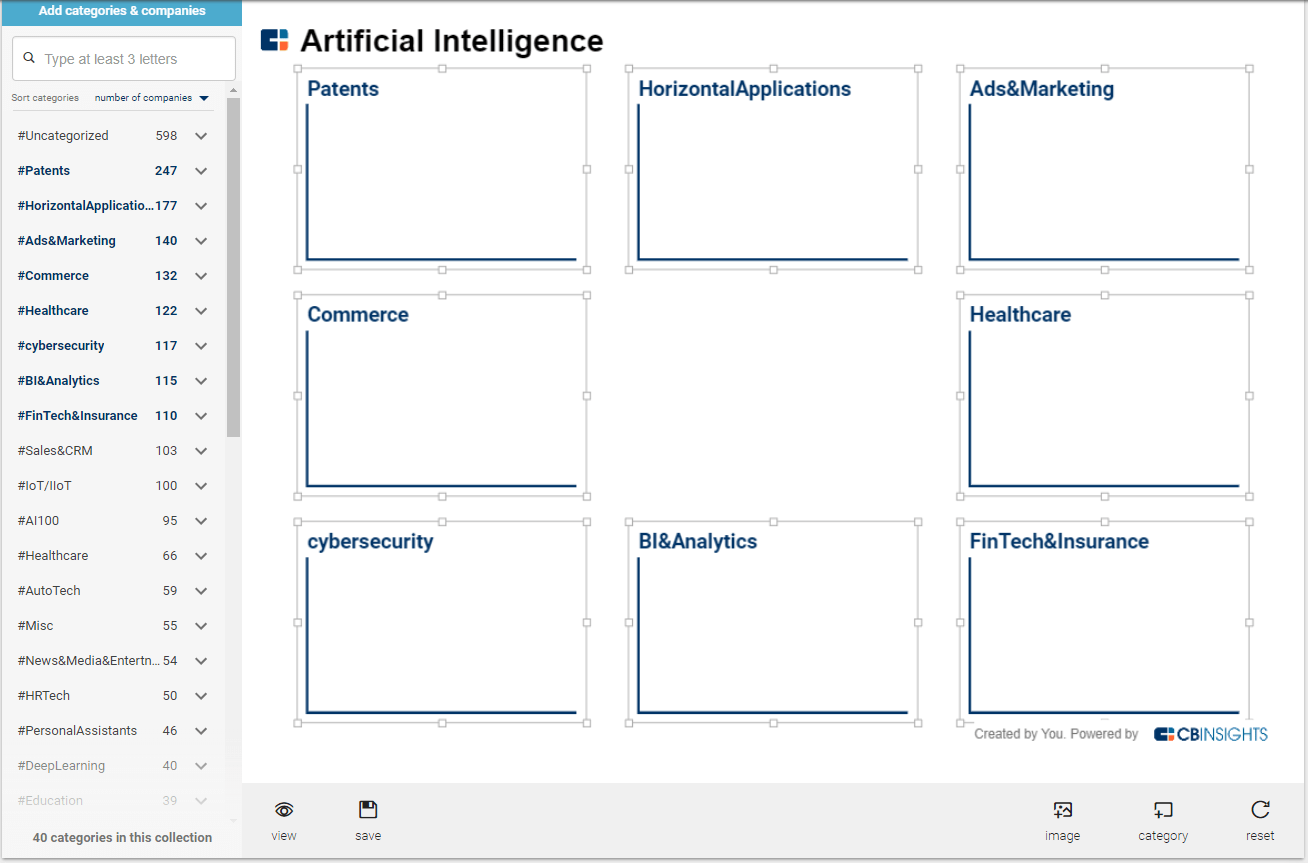 You can then filter the companies in each category to surface the ones you want on your map, based on Mosaic score, total funding, latest funding, or alphabetically.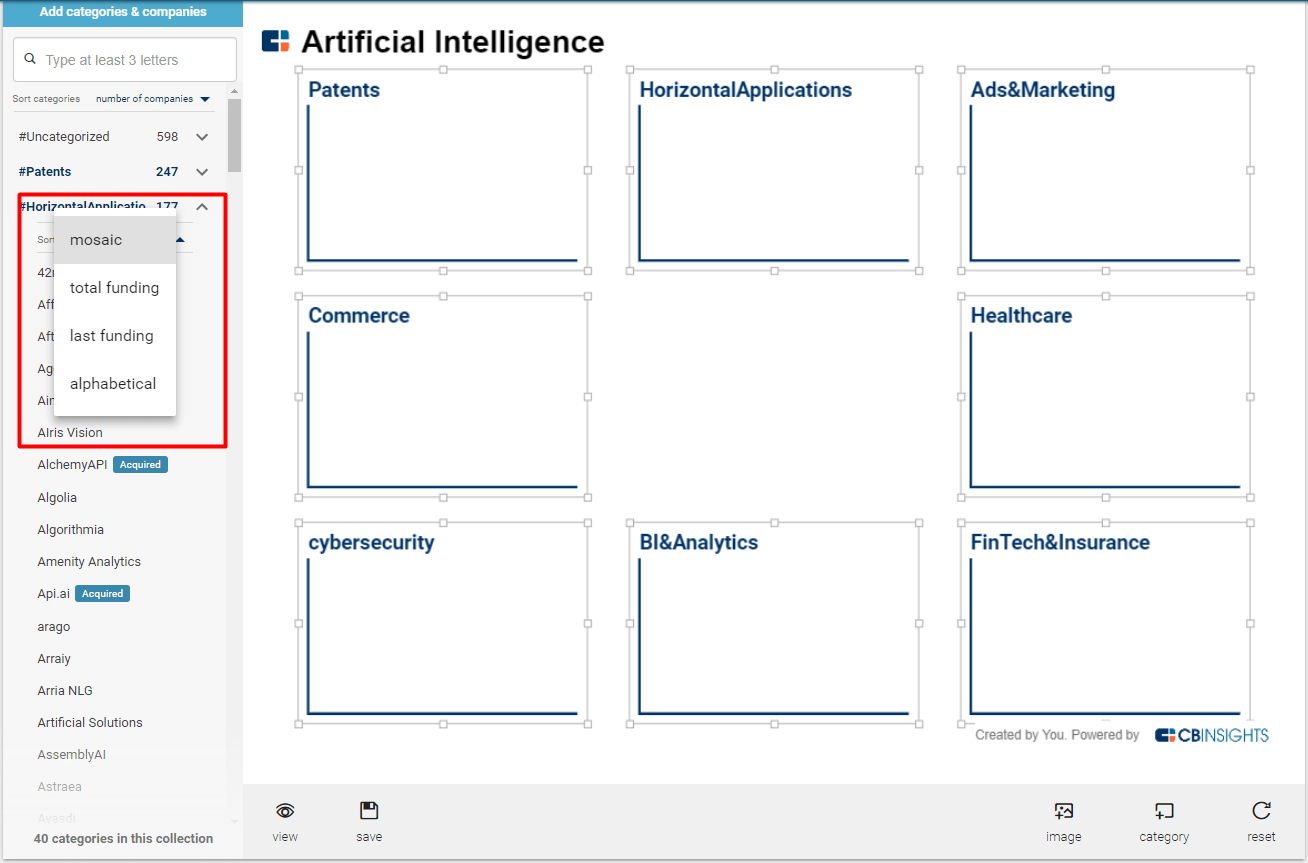 First, click a company's name to get it on the map.You can easily drag companies between categories.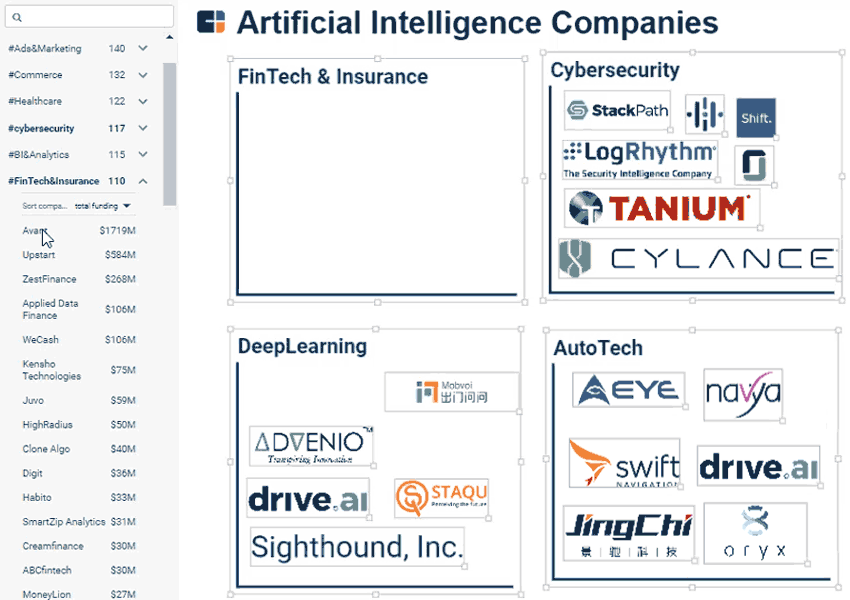 If you want to change the image associated with a company, simply upload your own in the Market Map Maker. Crop it, and you're done.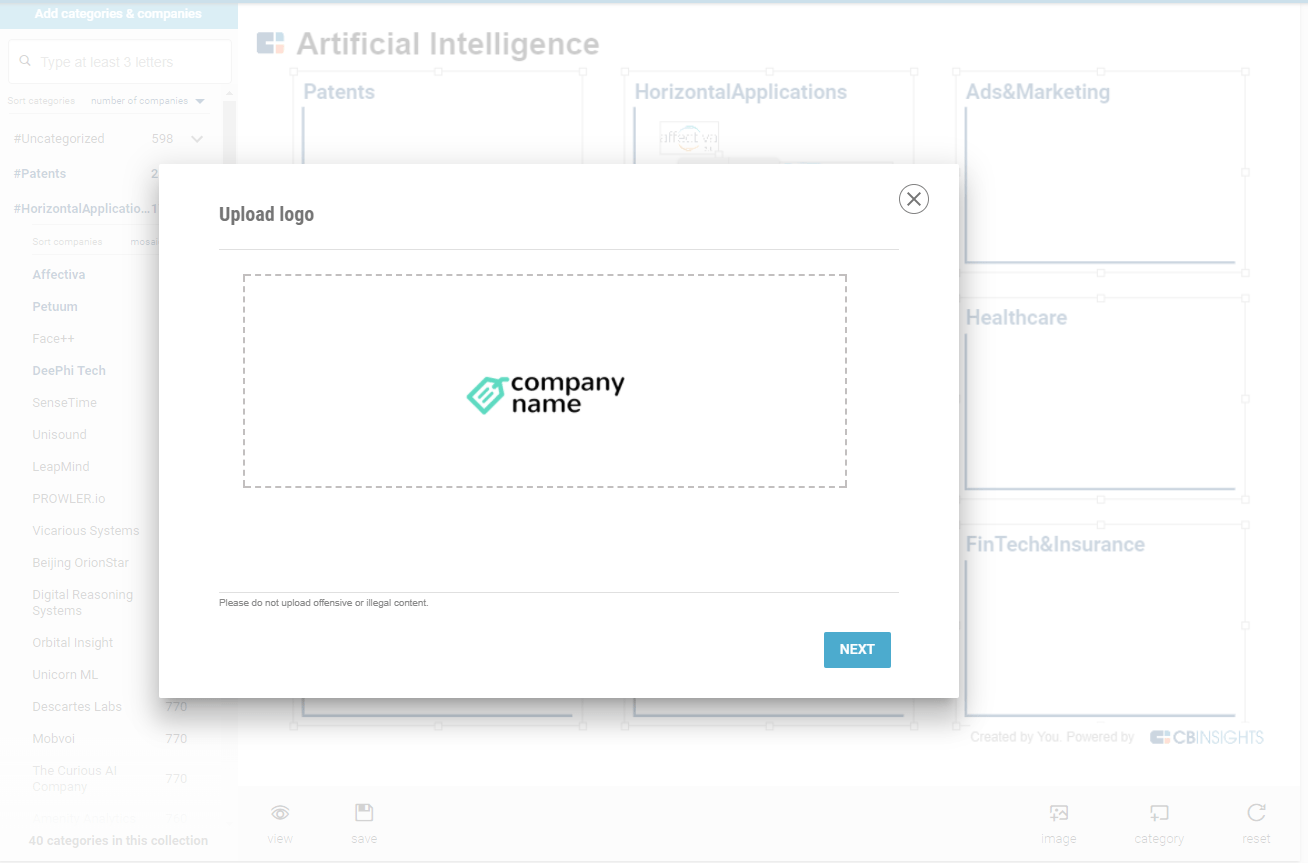 When you're finished, the market map is in a super shareable format that is easy to circulate with your team or export to get a PNG you can send around or put in a presentation.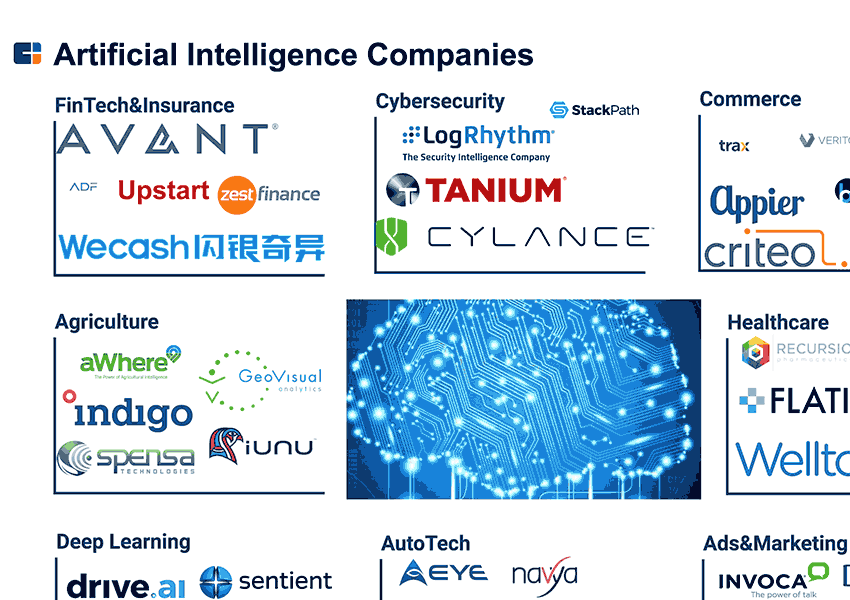 How to get started:
We've already prepared Expert Market Maps for you to clone and edit in these Expert collections:
Or click into one of your private collections and go to the Market Map tab.
If you don't currently have access,  chat with your Customer Success Manager.
And if you want to see just how fast it works, check out this quick demo from our Intelligence Analyst/Cybersecurity AI expert, William Altman.