To stay on top of who's who at a quickly growing company, we created a new game for Hack Day.
By Julien Capron, Lead Software Engineer at CB Insights.  
When I joined CB Insights back in June 2015, we were about 30 people total. Back then, it was pretty easy to remember everyone's name and what they did at CBI.
Almost 3 years later, that number's risen to 185.
New people join every week — and while it's great to see us grow, it gets hard to keep up with who's who. We want to still feel like a small, tight-knit startup, but the bigger we get, the harder this becomes.
As more and more people joined the team, I found myself running into people in the elevator or at the coffee machine who I didn't know, even if they'd been working at CB Insights for a few weeks.
I wanted to come up with a way to change that and make it easier for everyone to get to know each other.
So, when our quarterly Hack Day arrived, I saw an opportunity to do just that. And, of course, knowing that everything is always better when it's a competition, I decided to create a game everyone could play to test out just how well they know each other.
How'd I do it?
First, I made an interactive directory with every employee's picture and basic info (name, department, email, phone, etc.).
Of course, a directory only goes so far when it comes to getting to know people. (After all, who's going to spend time scrolling through a directory?)
To make the project more interactive, I created a quiz where players could match employee to pictures — so I teamed up with two of my teammates to build the Know Thy Neighbor game.
The game generates a series of 10 questions, you have 5 seconds to find the right picture. The faster you are, the higher your score is.
The Know Thy Neighbor game has 4 modes (taking a page from CB Insights' brilliant original pricing page).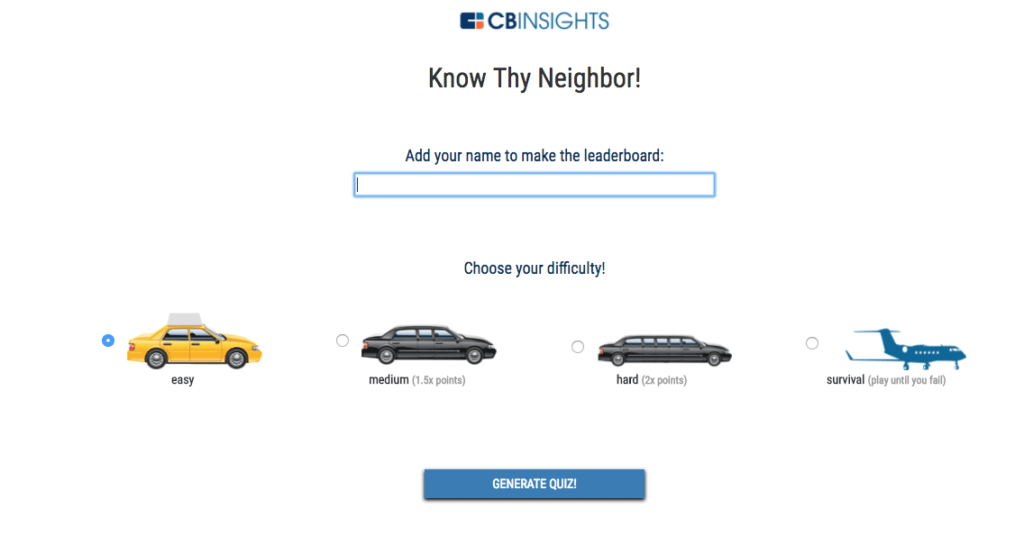 Easy gives you 4 photos to choose from: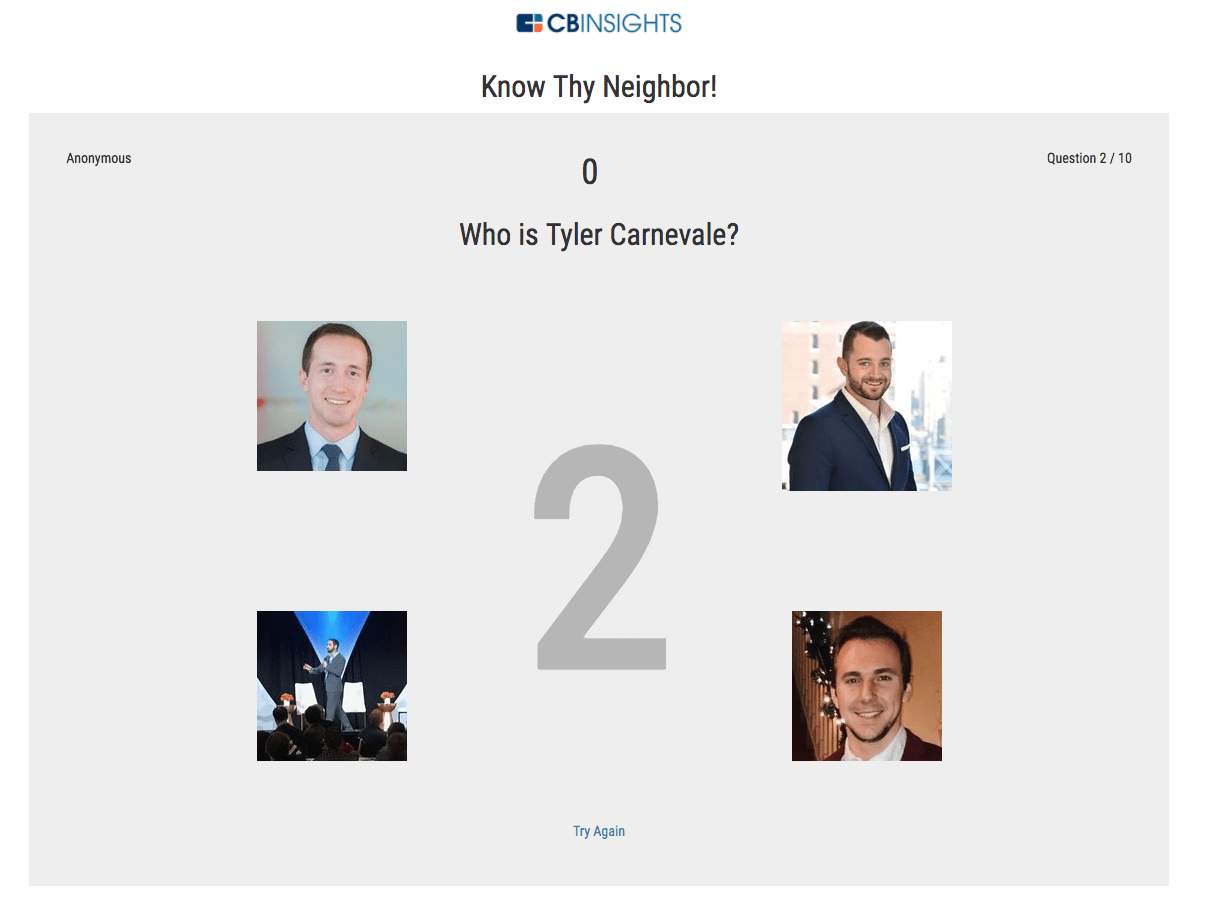 Medium gives you 6: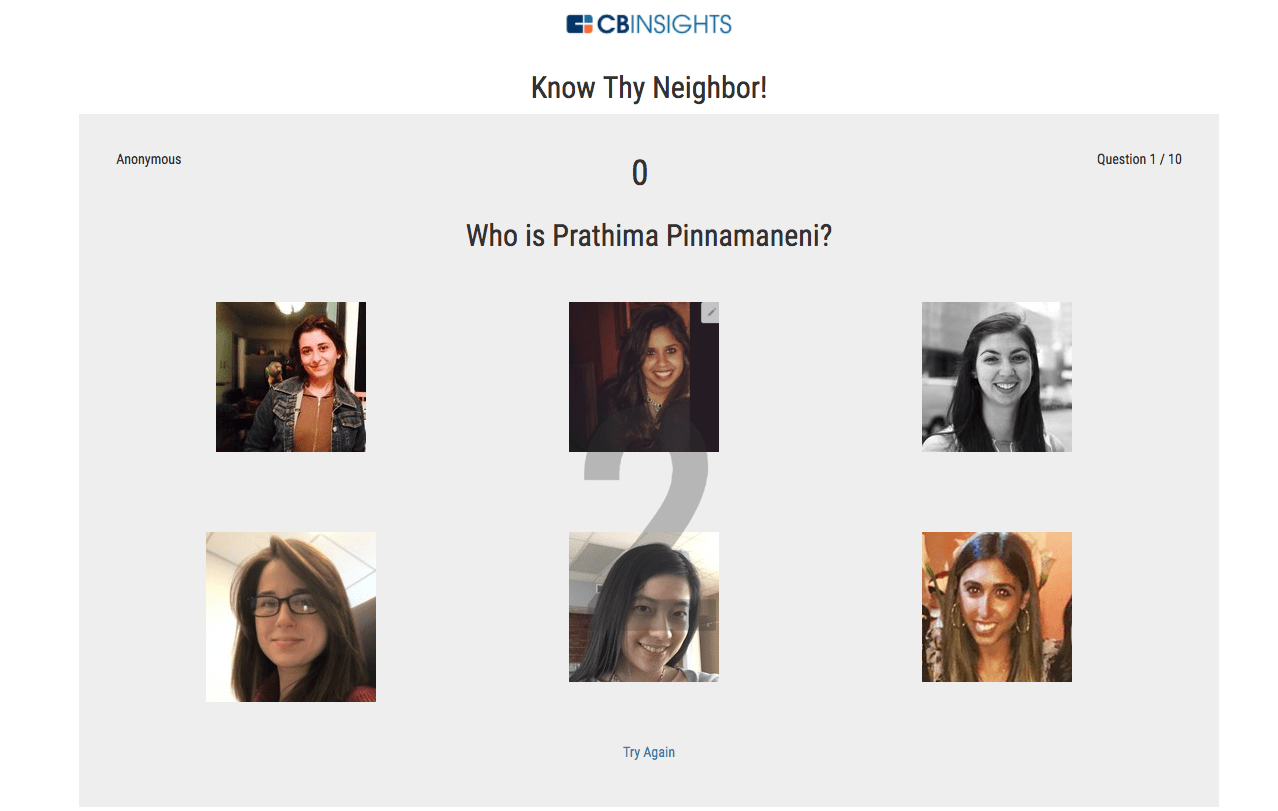 Hard gives you 10: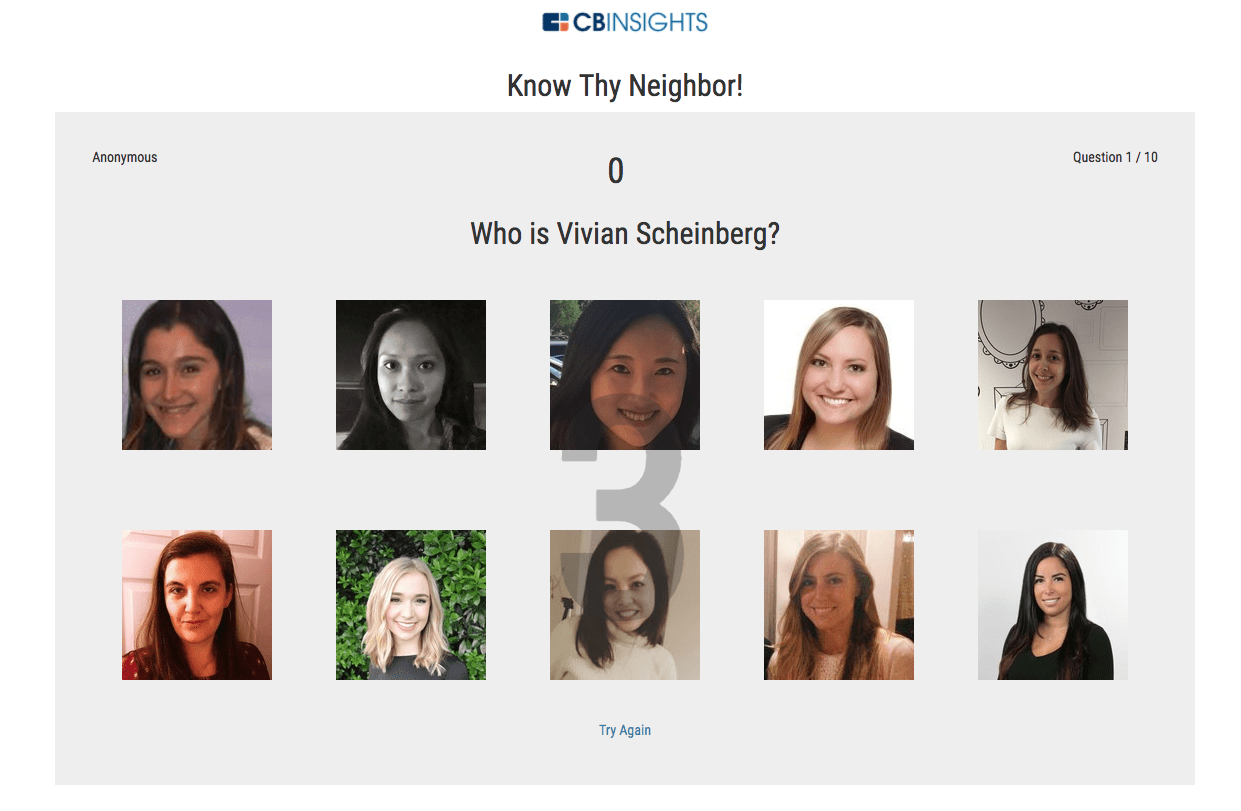 And survival gives you 10 choices, and you play until you get one wrong answer.
Here's what a full game looks like:
After we presented the project at Hack Day, people started to play on their own, competing to find out who knew their neighbors the best!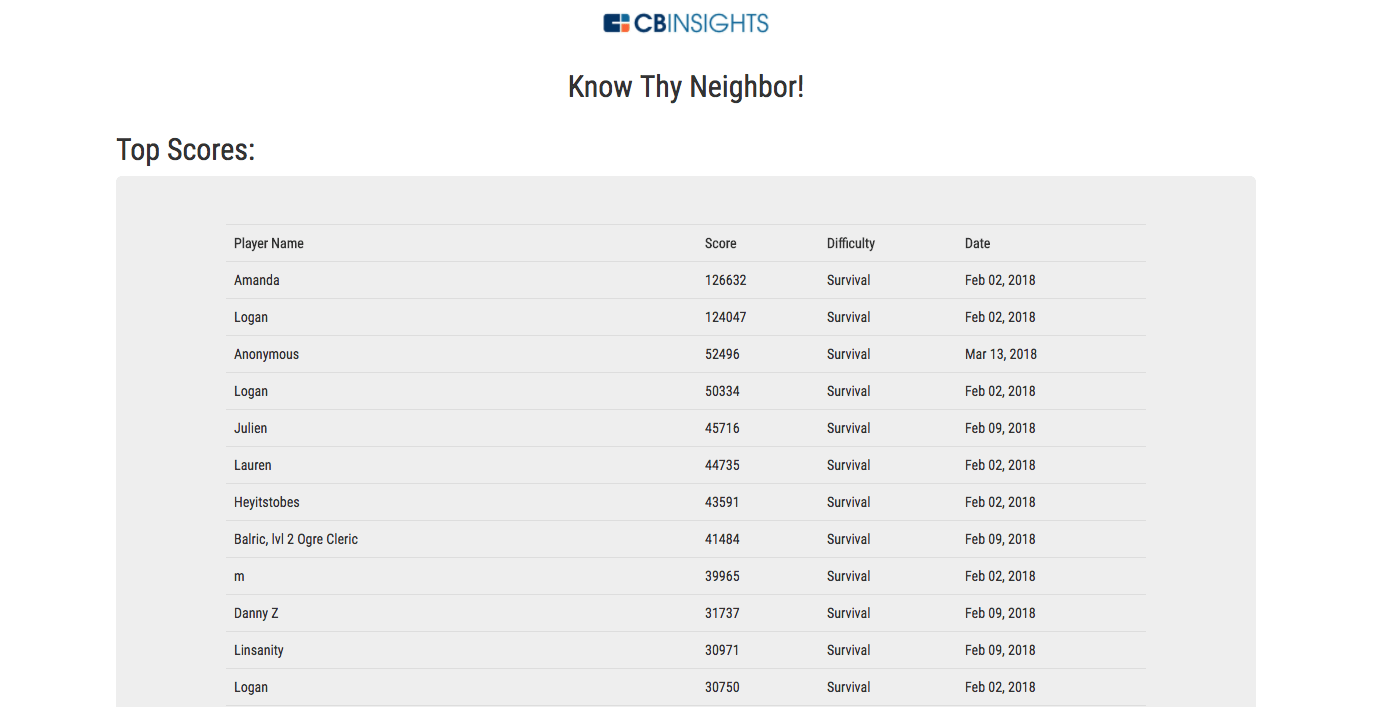 Like with all things CB Insights, we're always iterating. Next up, I plan to add more complexity to the game, asking questions about my coworkers' departments, schools, fun facts, and more, using the introduction emails that we send when we start working at CBI.
If you're interested in participating in Hack Day, working at a company where people care who you are, or joining a fast-growing company that's keeping its startup culture DNA, good news: we're hiring!